Tick the ingredients you need to add your shopping list.
Gather your ingredients.

Cut the brownies into hearts using a small heart-shaped pastry cutter.
Place the chocolate in a heatproof bowl. Melt it in the microwave, removing it to stir every 20-30 seconds. Dip some of the marshmallows into the chocolate.
Dip some of those into sprinkles. Place all of the dipped marshmallows onto parchment paper and allow to set.
Onto each skewer, carefully thread a strawberry, then a brownie heart.
Continue threading with the marshmallows, remaining strawberries and brownies.
Nutrition Facts
Per skewer (per serving): 167kcals, 8g fat (4g saturated), 22.6g carbs (13.1g sugars), 2.2g protein, 1g fibre, 0.059g sodium
Popular in Kids baking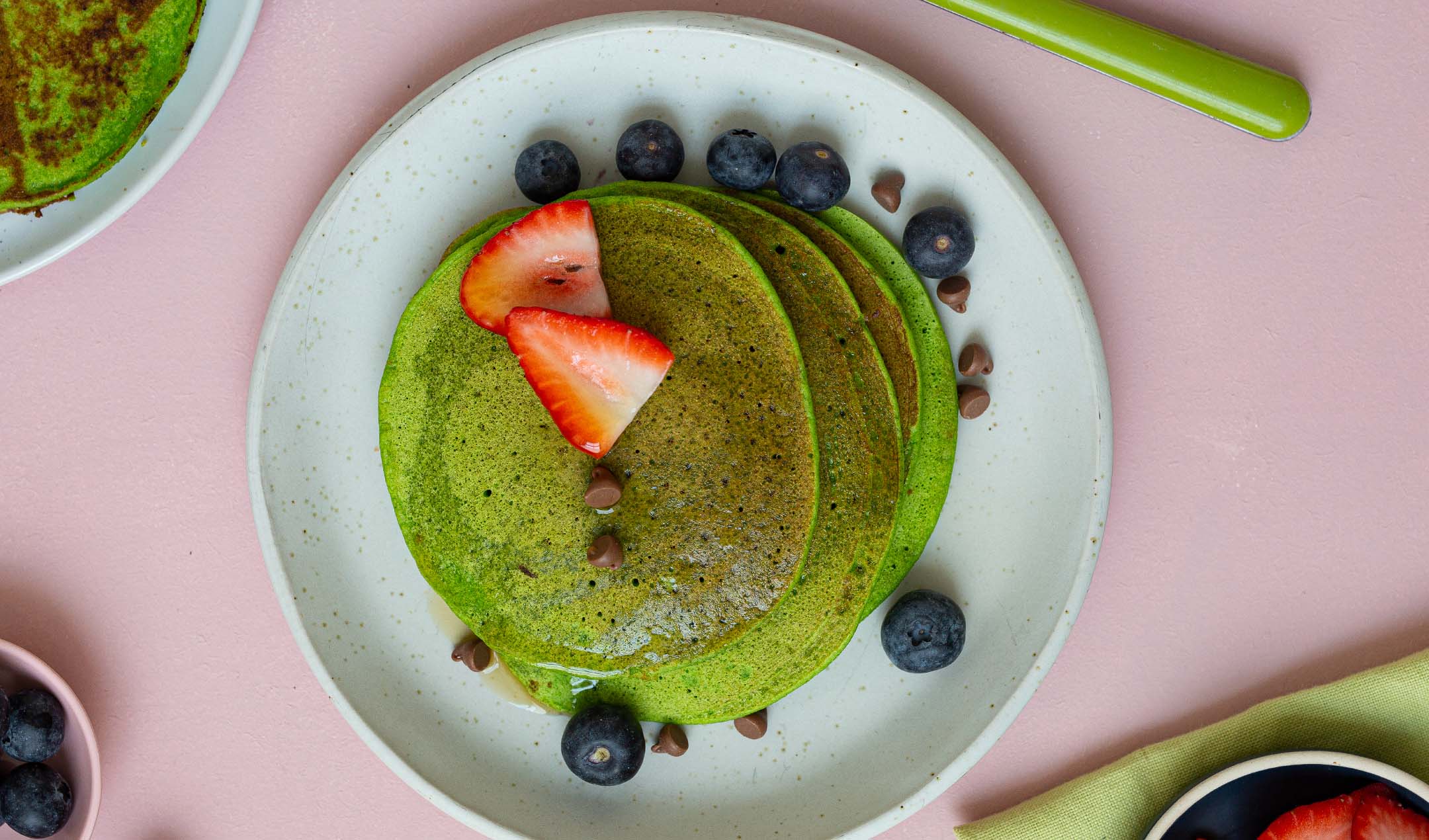 Green pancakes