Tick the ingredients you need to add your shopping list.
Preheat the oven to 180°C/160°C fan/gas mark 4.

Heat the vegetable oil in an ovenproof casserole dish over a high heat and cook the sweet potato, peppers and onions for 6-8 minutes.
Stir in the coriander and garlic and cook for two minutes longer or until the vegetables are nicely charred, stirring regularly.
Add the tikka masala paste and cook for two minutes, stirring.
Stir in the chopped tomatoes and water. Add the chickpeas, then transfer to the oven for 45 minutes or until the liquid has reduced and the sauce has thickened.
Scatter with chopped coriander and serve with rice and warm naan bread.
Nutrition Facts
Per Serving:245kcals, 6.5g fat (0.9g saturated), 42g carbs (12.4g sugars), 12.4g protein, 8.3g fibre, 0.06g sodium
Popular in Indian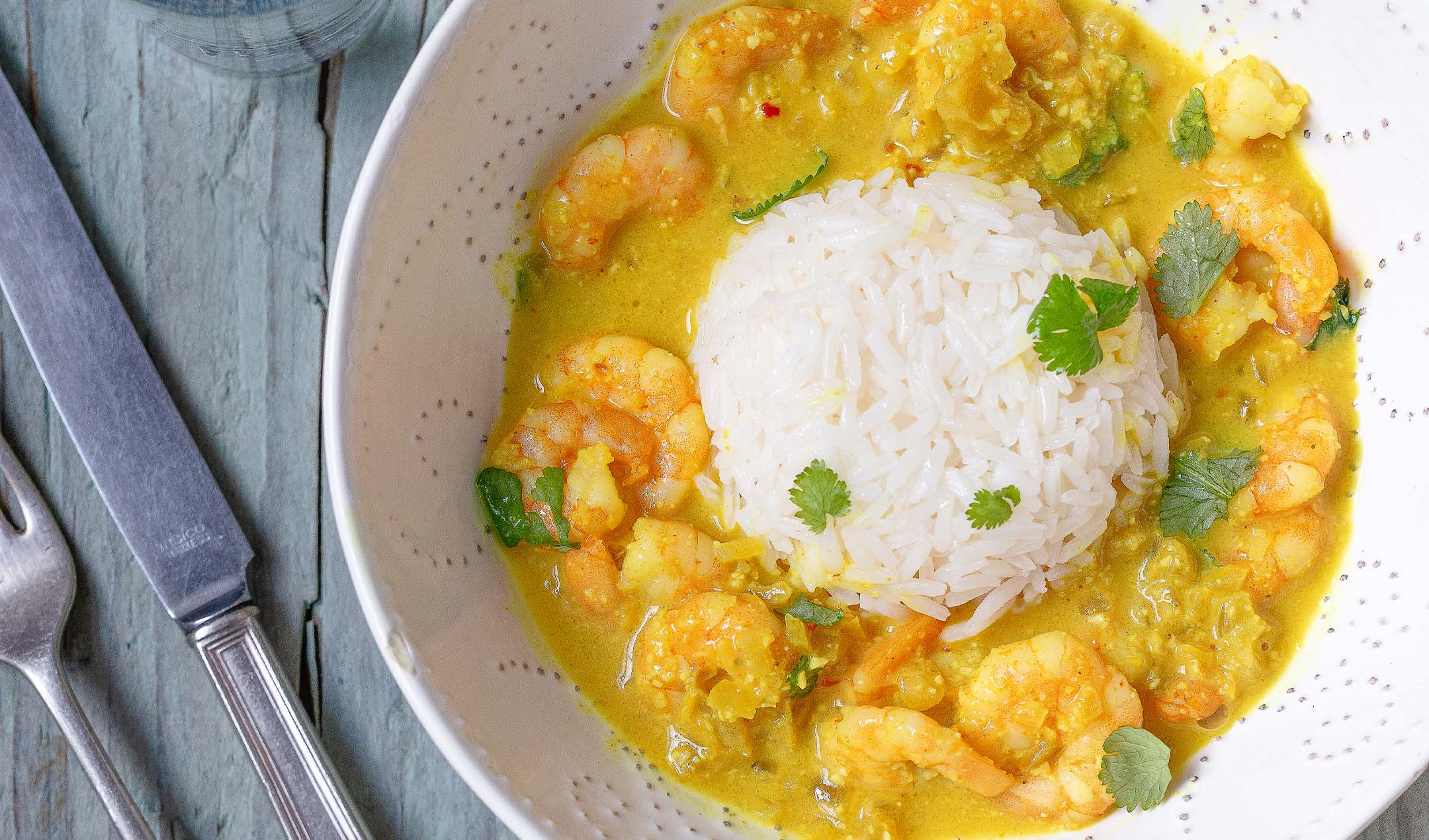 Quick prawn korma