Tick the ingredients you need to add your shopping list.
For the garlic butter:
For the garlic prawns:
For the steaks:
To serve:
First, make the garlic butter. Place the softened butter in a bowl with the garlic and parsley, then mash together with a fork until thoroughly combined.
For the prawns, combine the garlic, salt, lemon juice, chilli flakes and olive oil in a bowl or resealable bag. Add the prawns and toss to coat. Cover and refrigerate for two hours.
For the steaks, combine the first five ingredients in a small bowl and rub onto both sides of the rib-eyes.
Heat a small splash of olive oil and a knob of garlic butter in a pan set over a high heat. Cook the steaks for 2½ minutes on each side for medium-rare, or as desired.
Squeeze a little fresh lemon juice over the steaks and place on a plate covered with tin foil to rest while you cook the prawns.
Heat a knob of garlic butter in the same pan over a medium-high heat. Add the prawns with a splash of their marinade and cook, stirring every minute or so, for 3-5 minutes until pink all over. Stir in any juices that have been released from the steaks.
Serve the steaks topped with the garlic prawns, with some chunky homemade chips and an extra jug of melted garlic butter on the side, if desired.
Nutrition Facts
Per serving: 650kcals, 62.2g fat (25g saturated), 6.3g carbs, 0.9g sugars, 21.1g protein, 1.2g fibre, 1.61g sodium
Popular in Gluten-free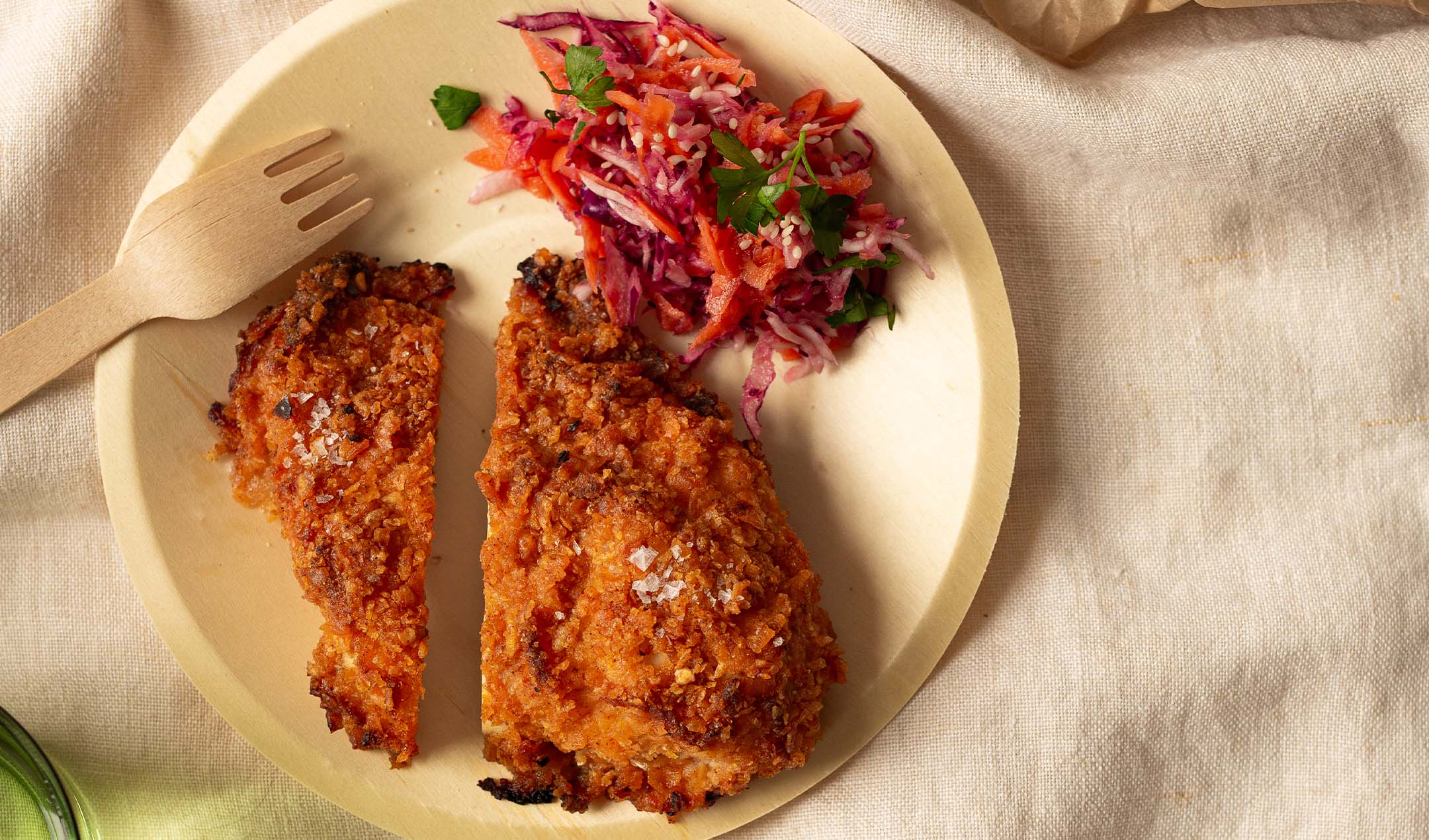 Easy fried chicken and asian slaw