Tick the ingredients you need to add your shopping list.
---
Place the fish on a plate or in a wide, shallow bowl. Mix the ground, toasted seeds with the turmeric and salt, then scatter over the fish, making sure the fillets are fully coated.
Place a wide saucepan (or large frying pan) on a medium heat and pour in the sunflower oil. When the oil is hot, add the chopped onion and sauté for 7-10 minutes or until completely softened and a little golden around the edges.
Lay the fish pieces on top of the onion, making sure to scrape any leftover seeds and spices from the plate into the pan. Cook the fish on each side for 2-3 minutes or until light golden (you might need to turn the heat up so that the oil sizzles slightly).
Pour in the coconut milk and add the chilli (if using). Bring to the boil, then reduce the heat and simmer for 5-10 minutes or until the fish is cooked all the way through. To finish, add a squeeze of lemon juice and a little more salt if necessary. Serve immediately.
Nutrition Facts
Per Serving 298kcals, 21.9g fat (14.8g saturated), 6.2g carbs, 3.3g sugars, 22.1g protein, 2.1g fibre, 0.37g sodium
---
TOP TIP
To toast the seeds, place in a small, non-stick pan over a medium-high heat and cook for a minute or so, tossing once or twice, until slightly darker in colour and toasted. Tip the toasted seeds into a mortar and crush with a pestle until fine, or place in a plastic bag and crush with a rolling pin instead.
Popular in Fish & seafood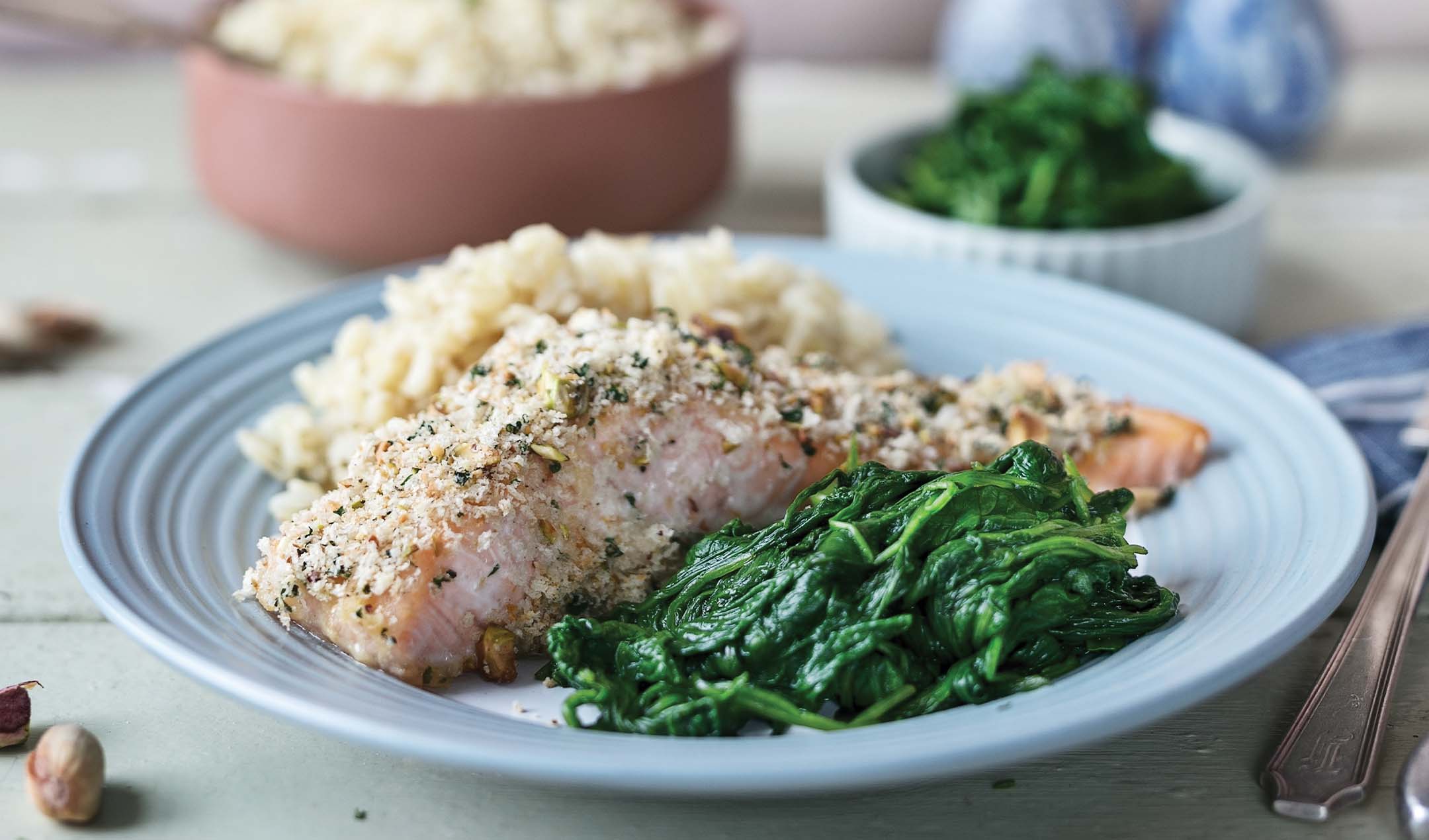 Pistachio crumbed salmon