Tick the ingredients you need to add your shopping list.
Preheat oven to 180˚C/160˚C fan/gas mark 4. Beat the egg whites in a clean, dry mixing bowl for a few minutes until foamy. Gradually beat in the caster sugar for a few minutes until stiff peaks form and the mixture is thick and glossy.
Gently fold in the cornflour and vinegar.
Draw a 15cm circle on a piece of parchment paper and flip the paper over (the easiest way to do this is to just draw around a 15cm cake tin).
Use a little of the meringue mixture to seal the four corners of the parchment paper to the baking tray. Spread the meringue out to fill the circle, making it indented in the centre. Use a clean spatula or palette knife to make the sides as smooth and high as possible.
Place the in the oven and immediately reduce the temperature to 120˚C/100˚C fan/gas mark ½. Bake for 50 minutes, then turn off the oven and leave the pavlova inside to cool completely – don't be tempted to open the oven door!
Add the butter and nectarines to a small saucepan over a medium-low heat and cook for five minutes until softened.
Stir in the strawberries, blueberries, raspberries and honey and cook for a few more minutes until the mixture is thickened and the fruit is slightly softened. Set aside to cool.
Beat the cream until thick and whipped, then gradually fold into the lemon curd until combined.
Spread the lemon cream over the pavlova, then top with the softened fruits and edible flowers (if using).
Nutrition Facts
Per serving: 264kcals, 13g fat (7.8g saturated), 36g carbs, 30.4g sugars, 4.2g protein, 2.9g fibre, 0.059g sodium
Popular in Cakes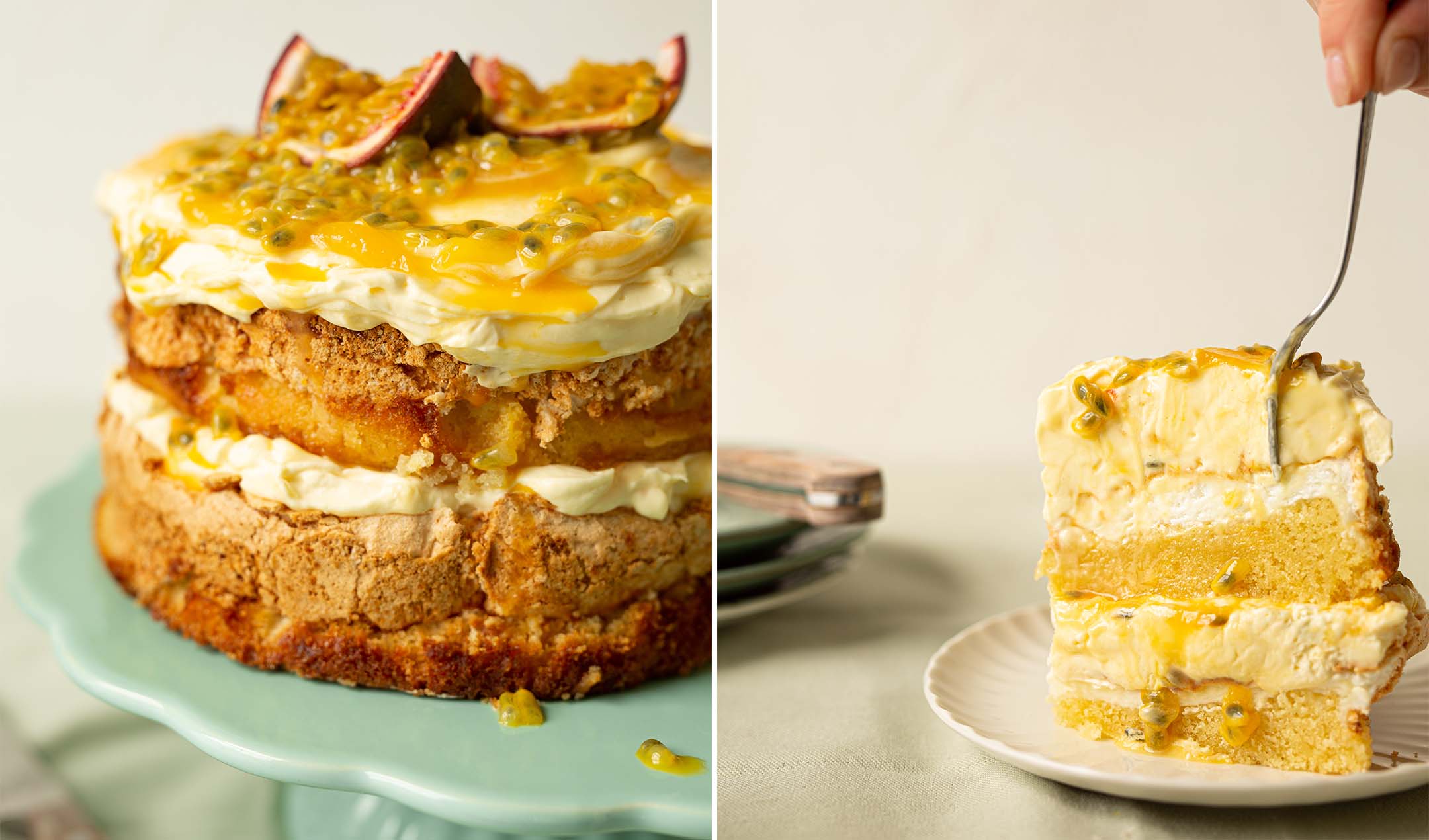 Passionfruit meringue gateaux