Tick the ingredients you need to add your shopping list.
For the pancakes:
For the topping:
Whisk together the eggs, milk, water, flour and butter until smooth.

Cover and refrigerate for one hour.

Melt some butter in a frying pan over a medium-high heat. Pour some batter into the bottom of the pan, then lift and tilt the pan around so the batter forms an even coating.

Cook for 40 seconds, then flip and cook for another 10 seconds. Keep warm.

Add the strawberries and sugar to a saucepan over a medium heat. Bring to a simmer, stirring regularly, for 5-7 minutes until thickened. Remove from the heat and leave to cool.

Beat the cream cheese and whipped cream until combined, then gently stir through half of the berry mixture.

Use the mixture to fill the pancakes, then top with more whipped cream and a drizzle of the berry sauce. Sprinkle over the crushed biscuits.
Nutrition Facts
Per Serving: 176kcals, 7.8g fat (4.3g saturated), 20.8g carbs (4.6g sugars), 5.7g protein, 0.9g fibre, 0.063g sodium
Popular in Kids baking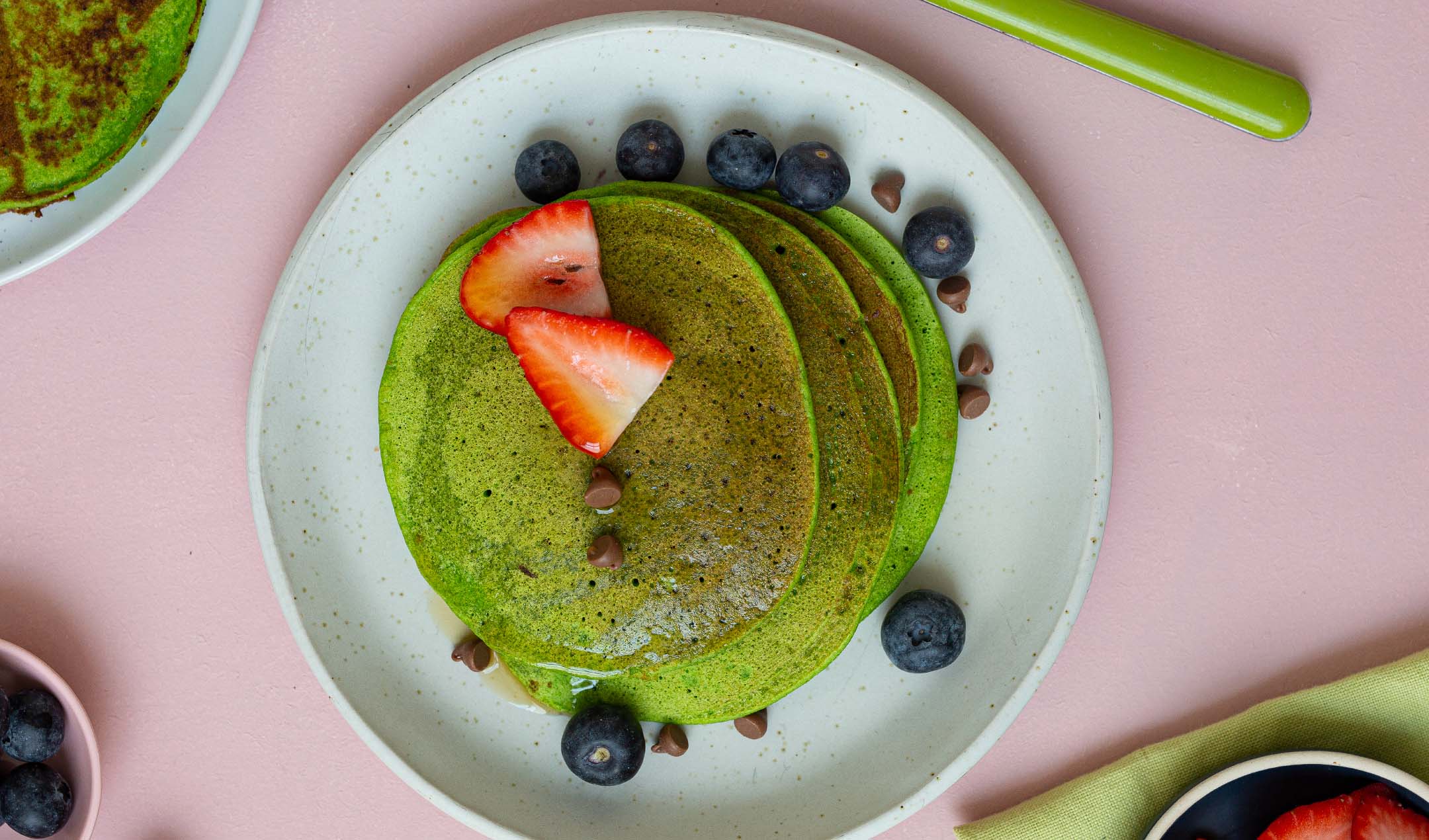 Green pancakes