Tick the ingredients you need to add your shopping list.
For the meringue:
For the filling:
Preheat the oven to 110 ̊C/90 ̊C fan/ gas mark 1⁄4. Line two large baking trays with non-stick parchment paper.
In a large clean bowl, whisk the egg whites until they begin to form soft peaks. Whisking constantly, add one tablespoon of sugar at a time, continuing to add until all of the sugar has been incorporated.
Add the cream of tartar and the food colouring. Keep whisking for 10 minutes until the meringue is glossy and very stiff.
Use a star-shaped nozzle to pipe small swirls of meringue onto the parchment paper.
Bake for 80-90 minutes or until set. Turn off the oven, prop the door a little open with the handle of a wooden spoon and allow the meringues to cool in the oven.
Meanwhile, combine the strawberries and caster sugar in a pot. Cook on a medium heat until the strawberries become soft and syrupy, stirring continuously. Set aside and allow to cool fully.
Strain the strawberries through a sieve and set the sauce aside.
In a large bowl, whip the cream until it forms soft peaks. Fold through half of the sieved strawberry mix. Put the cream into a piping bag with a small star-shaped nozzle.
On the flat side of one meringue, pipe a swirl of the strawberry cream, then sandwich together using a second meringue. Continue with the remaining meringues.
Before serving, drizzle over the remaining strawberry sauce.
Nutrition Facts
Per Serving: 192kcals, 3.9g fat (2.4g saturated), 38g carbs (36g sugars), 3.5g protein, 0.3g fibre, 0.036g sodium
Popular in Low-fat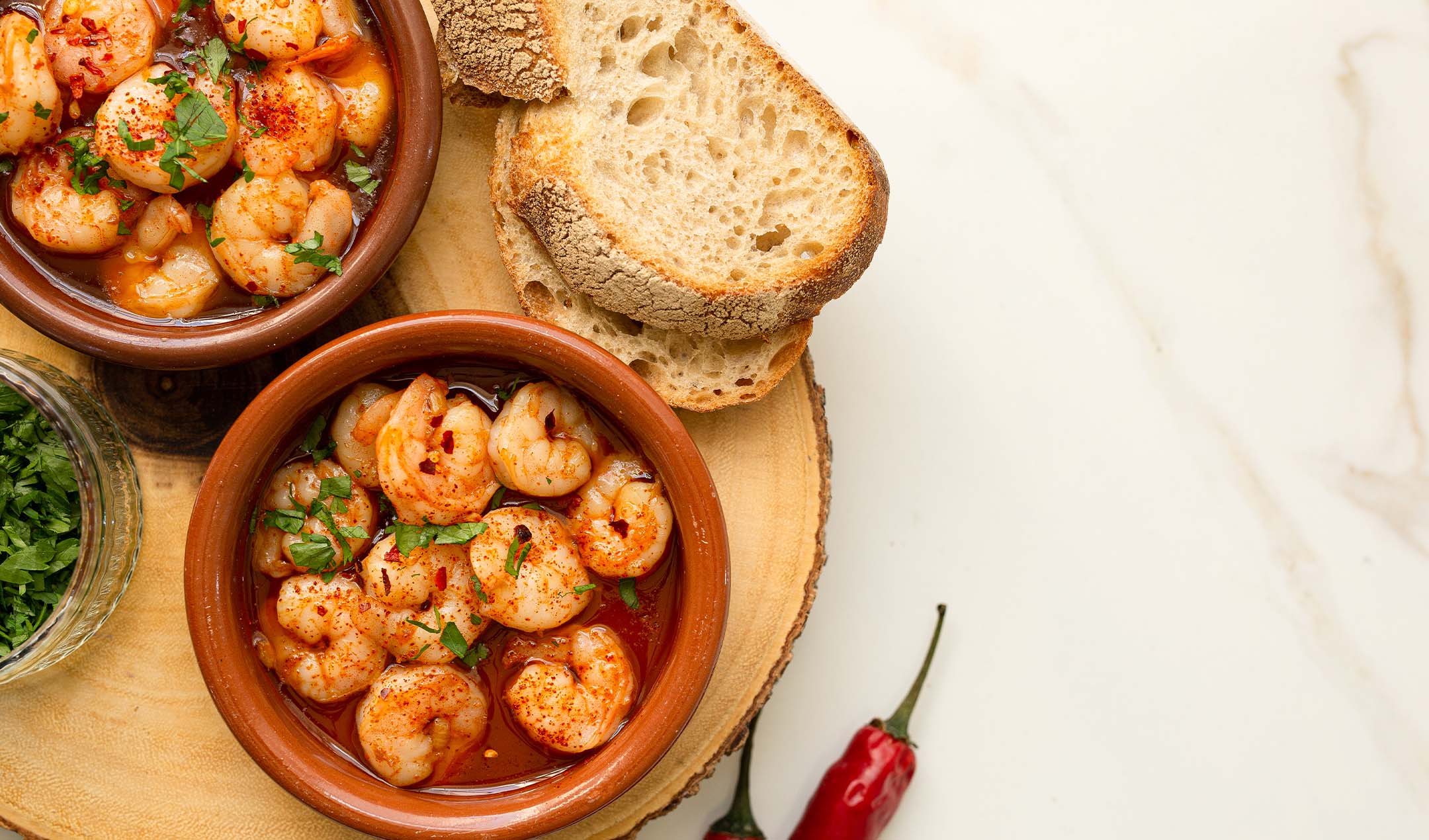 Gambas al ajillo