Tick the ingredients you need to add your shopping list.
Preheat the oven to 200˚C/180˚C fan/gas mark 6.
Combine the whiskey, lemon juice and sugar in a pan over a medium heat and cook, stirring gently, until the sugar has dissolved.
Once the sugar has dissolved, stop stirring and turn the heat to high. Bring the mixture to the boil, then cook a further 5-7 minutes or until thick and syrupy, swirling the pan occasionally. Stir in the lemon zest. Remove the pan from the heat and set aside.
Place the prawns in a single layer in a shallow baking dish. Brush with the oil and sprinkle over the chilli.
Transfer about 50ml of the whiskey syrup into a small bowl and brush generously over the prawns. Set the remainder of the syrup aside for dipping.
Bake the prawns for 10-15 minutes or until the prawns are pink and cooked throughout. Brush with some of the reserved syrup.
Allow to cool for 2-3 minutes, then serve with garlic bread and the reserved syrup.
Nutrition Facts
Per serving: 786kcals, 10.8g fat (2.2g saturated), 95.8g carbs (88.1g sugars), 51g protein, 1.1g fibre, 0.563g sodium
Popular in Fish & seafood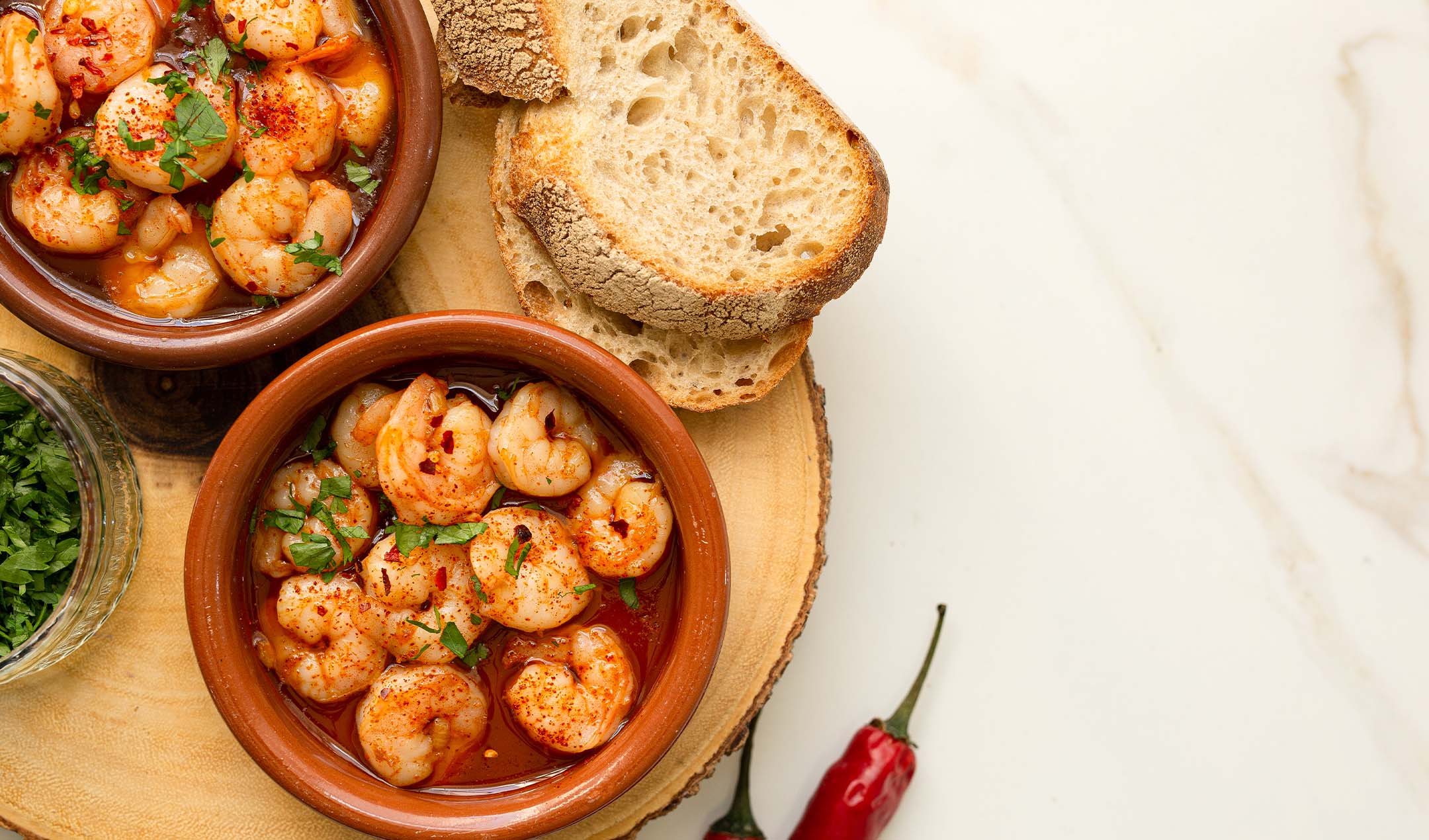 Gambas al ajillo