Tick the ingredients you need to add your shopping list.
---
In a bowl, whisk together the orange zest and juice, soy sauce, honey, sesame oil and sriracha. Reserve about four tablespoons of the sauce in a separate bowl, for glazing.
Add the remaining sauce to a shallow dish and place the salmon in it to marinate for 30 minutes, turning the salmon halfway through.
Preheat the oven to 200˚C/180˚C fan/gas mark 6.
Line a baking tray with tin foil and spray it with cooking spray. Place the marinated salmon on the prepared tray, skin side down, and bake in the middle of the oven for about 18 minutes.
Preheat the grill to a high heat. Remove the tray from the oven and brush the reserved sauce over the salmon fillets.
Place the baking tray under the grill and cook the salmon for two minutes, or until the edges begin to crisp and brown.
Note: (for Gluten-free) Tamari can be used as an alternative to reduced-sodium soy sauce, if you wish.
Nutrition Facts
Per serving: 354kcals, 12.3g fat (1.8g saturated), 26.5g carbs, 21.9g sugars, 36.3g protein, 1.3g fibre, 0.759g sodium
Popular in Fish & seafood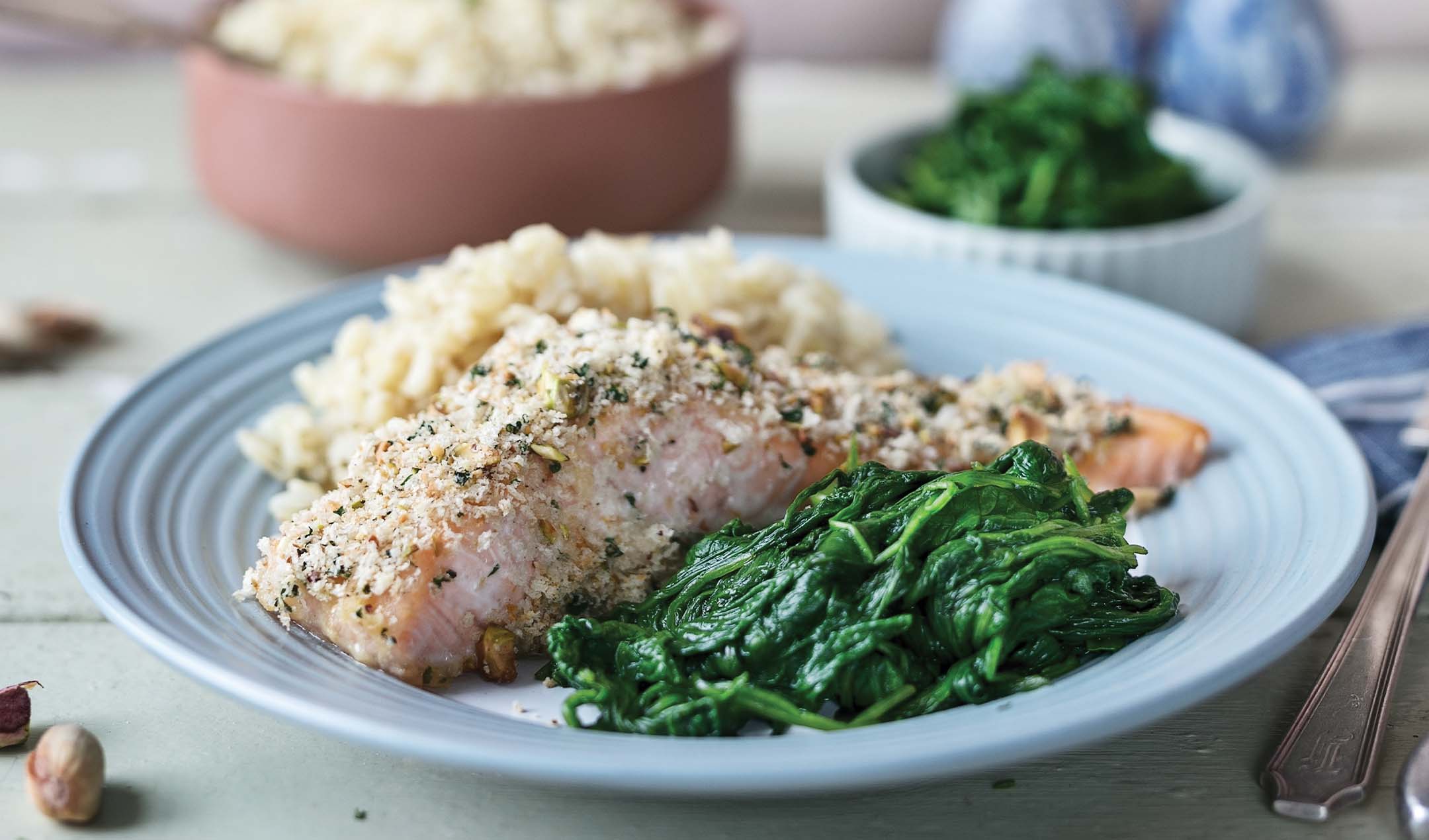 Pistachio crumbed salmon