Tick the ingredients you need to add your shopping list.
Preheat the oven to 200˚C/180˚C fan/gas mark 6.
In a small bowl combine the oil, chilli, honey, soy sauce, ginger, garlic and lime in a small bowl. Season with black pepper.
Place the sea bass fillets on a baking tray, skin-side down. Sprinkle them with the cornflour and gently rub it into the fish.
Spoon on the honey-soy sauce mixture. Sprinkle on the sugar and place in the oven to cook for 8-10 minutes until thoroughly cooked, basting with the sauce in the tray halfway through.
Remove from the oven and baste again with the sauce. Transfer to serving plates and scatter with coriander, slices of chilli and spring onion.
Serve with lime wedges and some boiled rice or salad.
Nutrition Facts
Per serving: 318kcals, 9.5g fat (1.6g saturated), 34g carbs, 25.1g protein, 0.5g fibre, 0.542g sodium
Popular in Dairy-free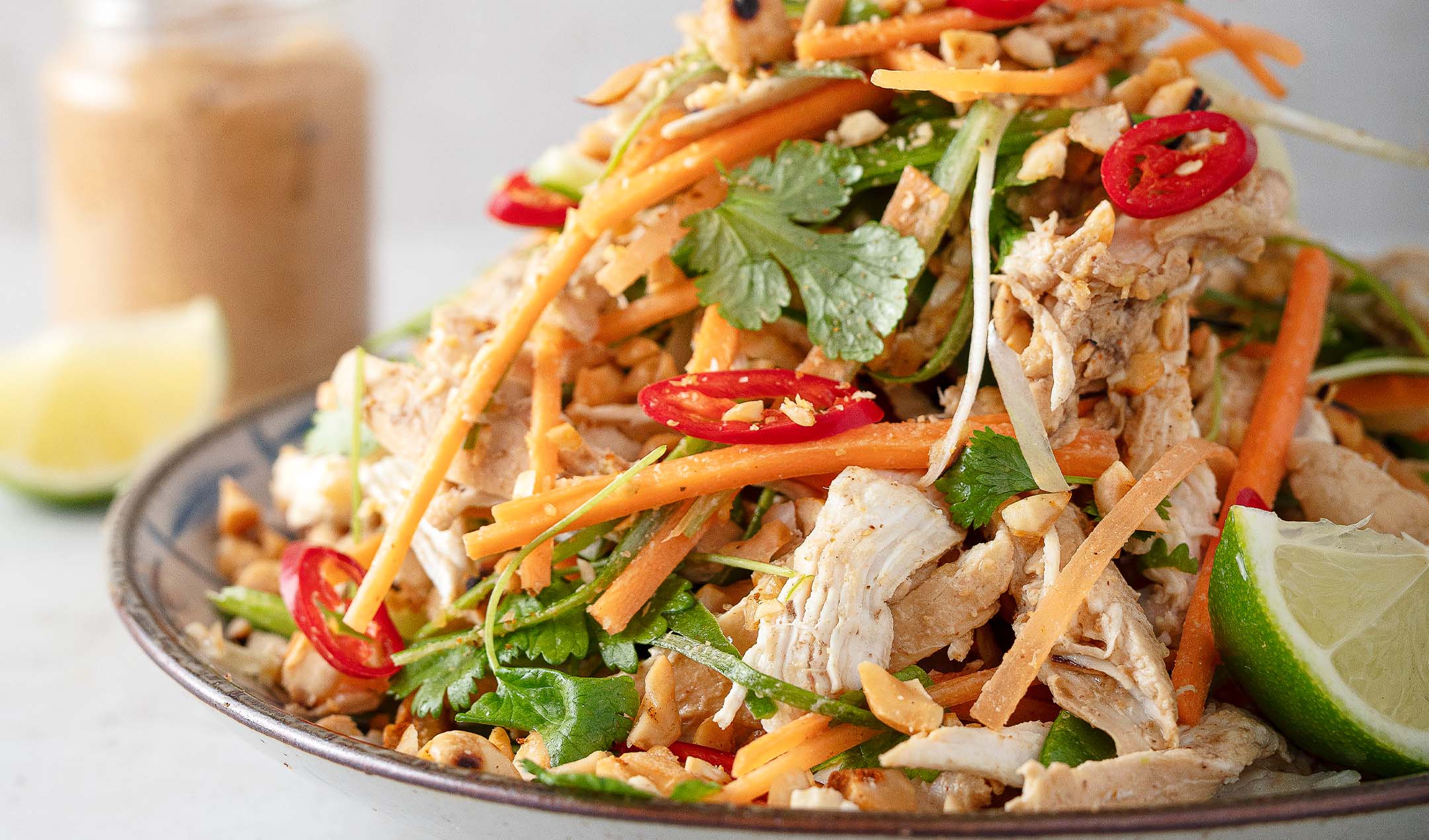 Peanut chicken salad