Tick the ingredients you need to add your shopping list.
For the stew:
For the gremolata:
Heat the oil in a deep frying pan (one with a lid) over a medium heat. Cook the onion, leek and thyme with a pinch of salt and pepper for 6-8 minutes until softened. Season with salt and black pepper.
Add the potatoes and wine and stir to combine. Bring to a boil and cook for 2-3 minutes until slightly reduced.
Stir in the stock and return to the boil, then cover with a lid. Reduce the heat and simmer gently for 15-20 minutes until the potatoes are just tender.
Meanwhile, in a small bowl, combine the ingredients for the gremolata. Season to taste and set aside.
Stir together the cream and mustard, then stir into the pan. Add the salmon fillets, gently nestling them down into the sauce amongst the potatoes. Cover and simmer for five minutes.
Remove the lid and add the mangetout and peas. Simmer for 2-3 minutes longer until heated through. Squeeze in the lemon juice and add salt and pepper to taste.
Carefully lift out the salmon fillets into four shallow bowls, then spoon the potatoes, vegetables and sauce around the salmon. Top with the gremolata and serve.
Nutrition Facts
Per serving: 452kcals, 15g fat (4g saturated), 34.9g carbs (5.9g sugars), 43.5g protein, 7.3g fibre, 0.627g sodium
Popular in Dairy-free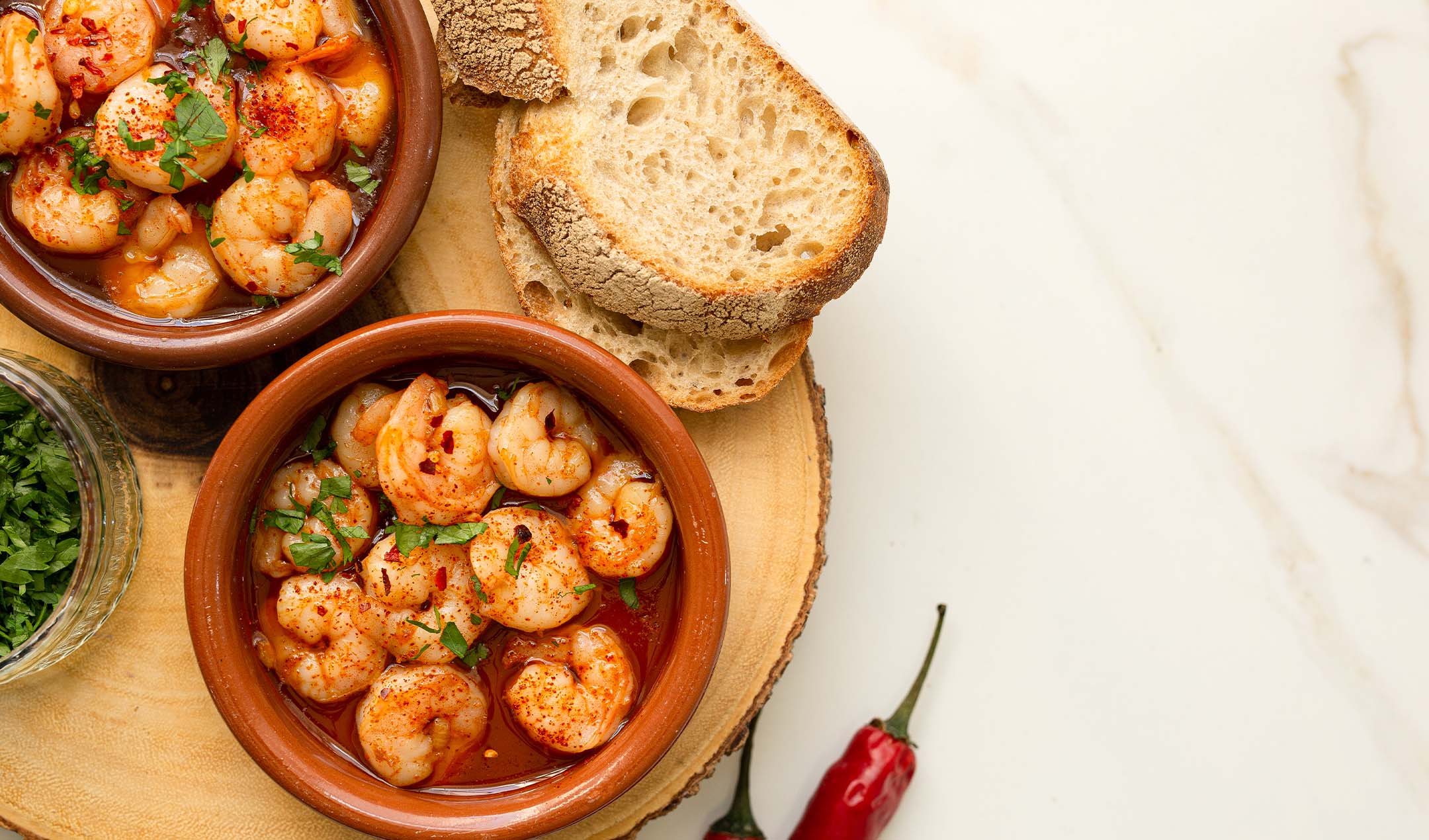 Gambas al ajillo