Tick the ingredients you need to add your shopping list.
For the fishcakes:
To serve:
---
Preheat the oven to 180˚C/160˚C fan/gas mark 4. Line a baking tray with parchment paper and set aside.
Place all of the tuna fishcake ingredients into a bowl and stir until well combined.
Using your hands, carefully roll and flatten the tuna mixture into four evenly-sized patties and place onto the prepared baking tray.
Place in the oven and cook for 18-20 minutes until cooked through.
Serve over lettuce and top with sliced avocado, cherry tomatoes, a dollop of Greek yoghurt, some fresh coriander and sliced chilli.
Note: Plain flour can be used as an alternative to coconut flour, if you wish.
Nutrition Facts
Per serving: 225kcals, 8.9g fat (2.1g saturated), 8.6g carbs, 3.9g sugars, 27.1g protein, 2.2g fibre, 0.179g sodium
---
MAKE IT YOURS:
Just omit the chilli to make these kid-friendly. You could also use these fishcakes as burger patties and serve them on wholemeal buns!
Popular in Fish & seafood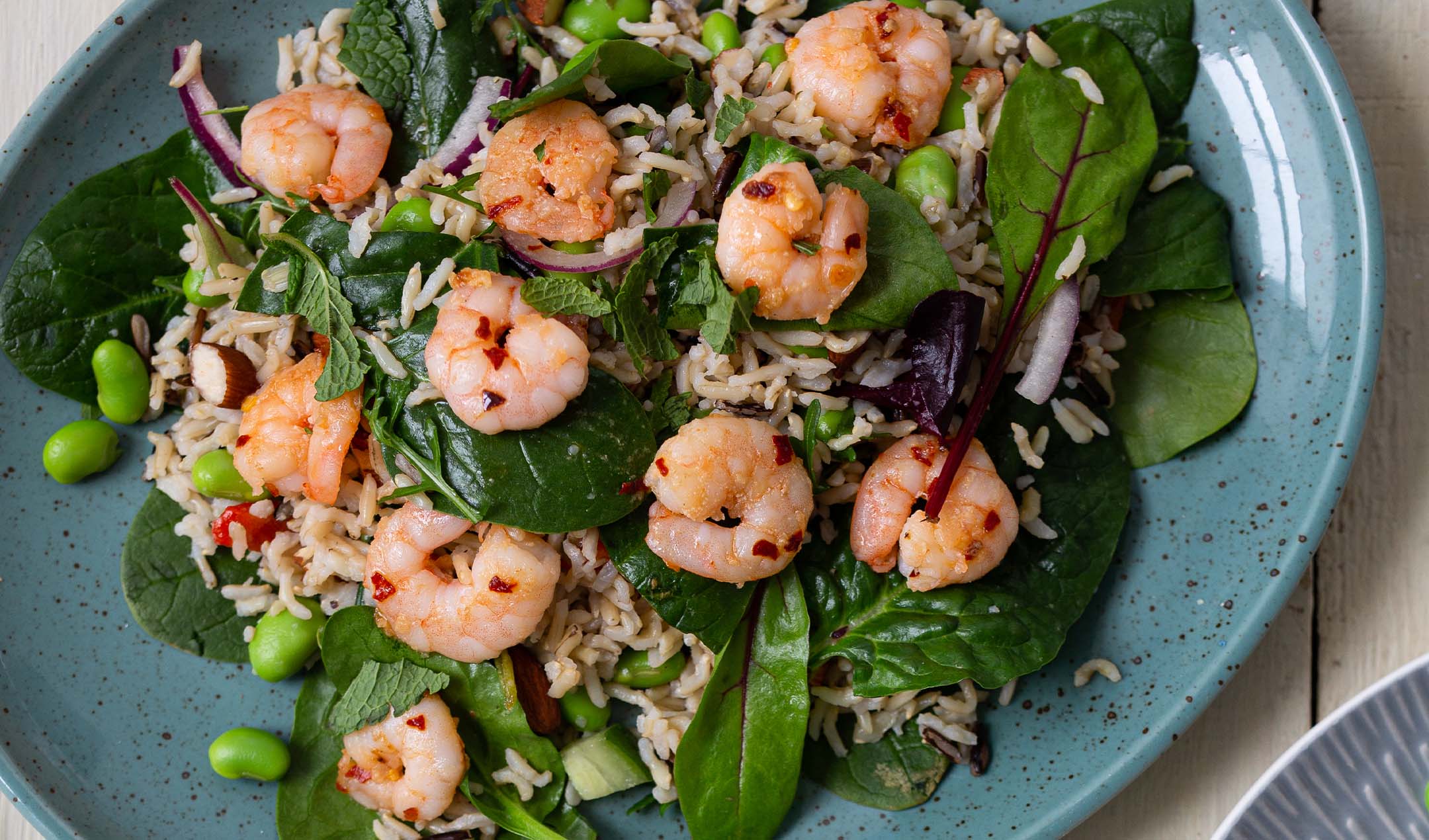 Prawn, edamame & wild rice salad