Tick the ingredients you need to add your shopping list.
Heat the oil in a large oven-proof pan over a medium-high heat.
In a bowl, toss the cauliflower florets with the harissa paste until evenly coated.
Add the cauliflower to the pan and brown for about five minutes per side.
Scatter the torn Halloumi over the top.
Whisk the eggs, season with some salt and pepper and pour over top of the cauliflower and Halloumi.
Reduce the heat to low and let the frittata simmer gently for about 10 minutes until it is set on the bottom but still wet on top.
Preheat the grill to a high heat.
Scatter the capers over the top of the frittata, then and place under the grill for about 5-6 minutes until puffed and golden.
Remove the frittata from the grill and allow to rest for five minutes before serving with crusty bread and salad.
Nutrition Facts
Per serving: 384kcals, 26.7g fat (12.6g saturated), 12.1g carbs, 5.2g sugars, 26.5g protein, 3.8g fibre, 0.895g sodium
Popular in Diabetic-friendly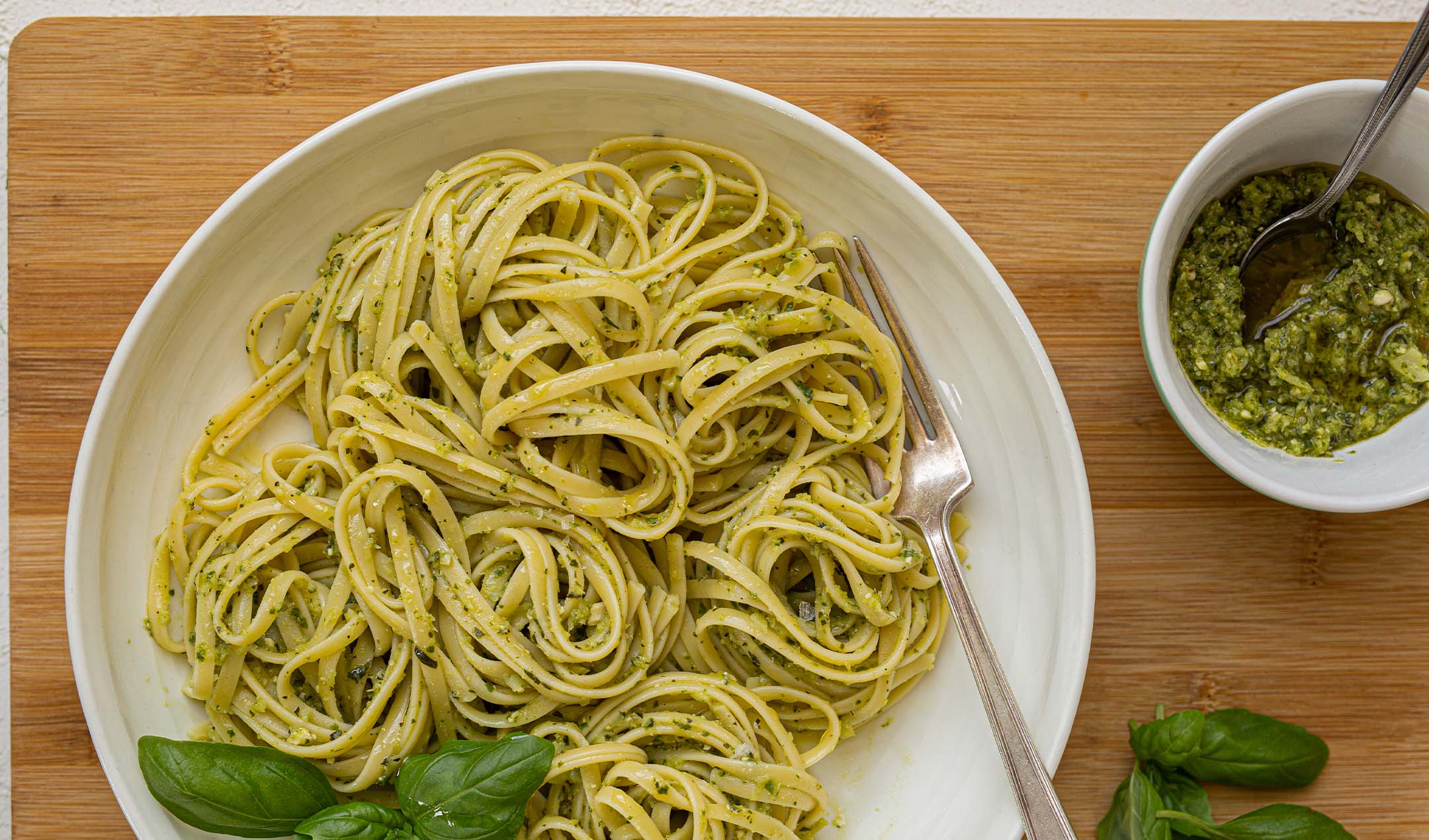 No-waste broccoli pesto pasta