Tick the ingredients you need to add your shopping list.
For the rhubarb sauce:
To serve:
Preheat the oven to 220 ̊C/200 ̊C fan/gas mark 7. Remove the pork from the fridge 30 minutes before cooking. Pat dry with kitchen paper and use a sharp knife to score the skin.
In a bowl, combine the cumin, coriander, garlic, cloves and oregano. Spread the rub over the pork. Massage in the oil and season well.
Put the orange and onion in a large roasting tin and place the pork on top.
Roast for 30 minutes, then lower the temperature to 180°C/160°C fan/gas mark 4. Roast for a further one hour 45 minutes or until the pork is cooked through and the skin is crispy.
Transfer everything to a serving plate and allow to rest for 30 minutes.
For the sauce, add the rhubarb, orange juice, sugar and three tablespoons of water in a saucepan. Bring to the boil and simmer for 10 minutes or until the rhubarb is soft. Set aside.
Serve the pork with the onion and orange pieces, the rhubarb sauce and mash.
Nutrition Facts
Per serving: 526kcals, 13.2g fat (4g saturated), 19.3g carbs (15.2g sugars), 79.6g protein, 2.2g fibre, 0.175g sodium
Popular in Gluten-free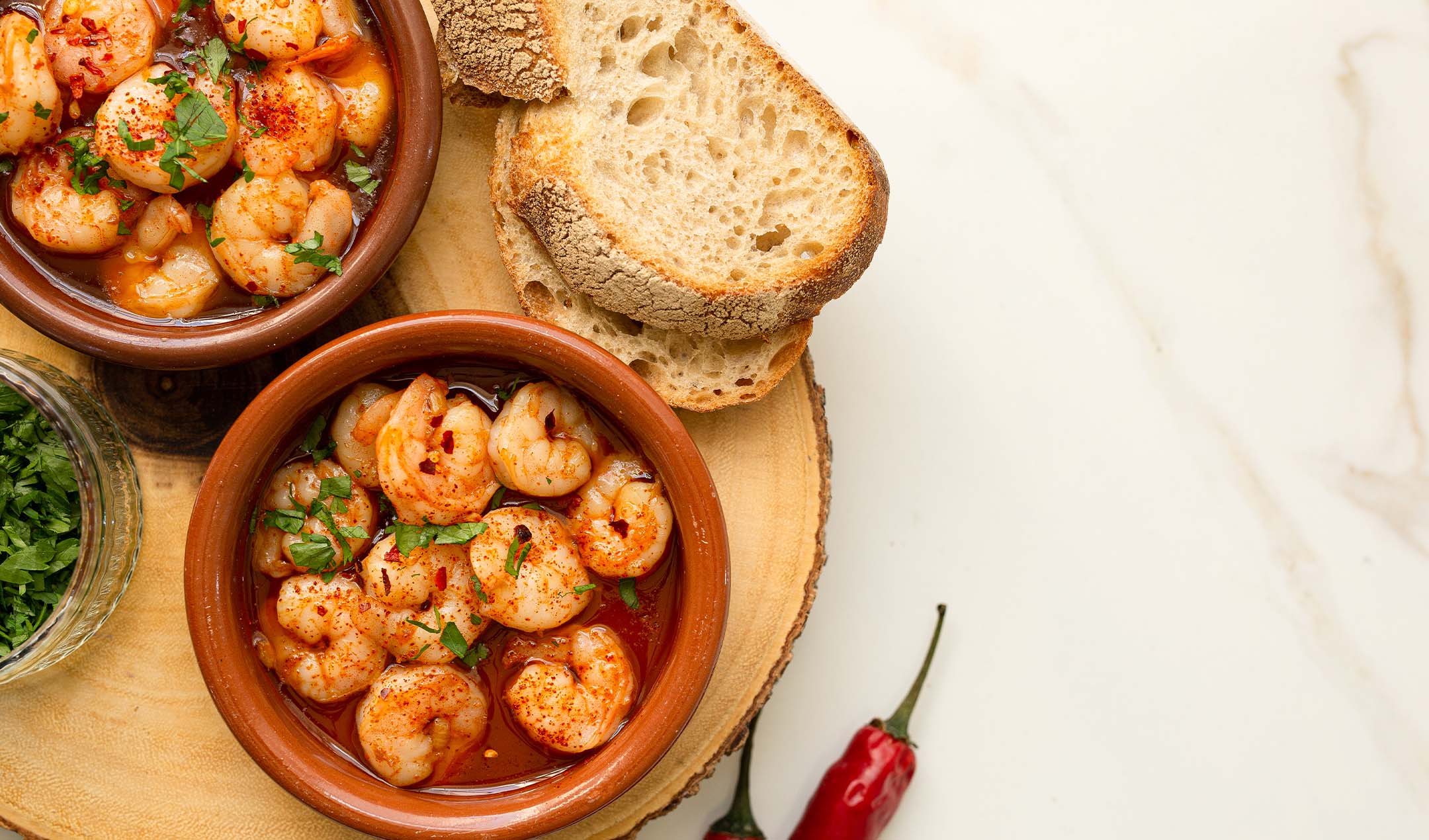 Gambas al ajillo