Tick the ingredients you need to add your shopping list.
Preheat the oven to 180˚C /160˚C fan/gas mark 4. Melt half of the butter in an ovenproof frying pan over a medium heat. Stir in the brown sugar and ginger and cook, stirring occasionally, for four minutes, until the mixture is bubbling.

Place the pears, cut-side down, into the pan, arranging them in a circle with the stem ends pointing toward the centre. Remove from the heat and set aside.

Mix the flour, baking powder, bicarbonate of soda, salt, cinnamon and ginger in a bowl.

Beat the sugar and remaining butter in a separate bowl for 3-4 minutes until light and fluffy. Beat in the eggs and vanilla for a minute.

Gradually beat in the flour mixture, alternating with the milk, until incorporated.

Dollop the batter over the pears and smooth it into an even layer.

Bake for 30-25 minutes until the top and edges of the cake are golden brown.

Transfer the pan to a wire rack to cool for 20 minutes. Run a knife around the perimeter of the pan and invert the cake onto a large serving platter. Cut into wedges and serve with custard.
Note: Candied ginger can be used as an alternative to Crystallised, if you wish.
Nutrition Facts
Per Serving 316kcals, 9.5g fat (5.6g saturated), 56.1g carbs, 36.4g sugars, 4g protein, 2.7g fibre, 0.232g sodium
Popular in Cakes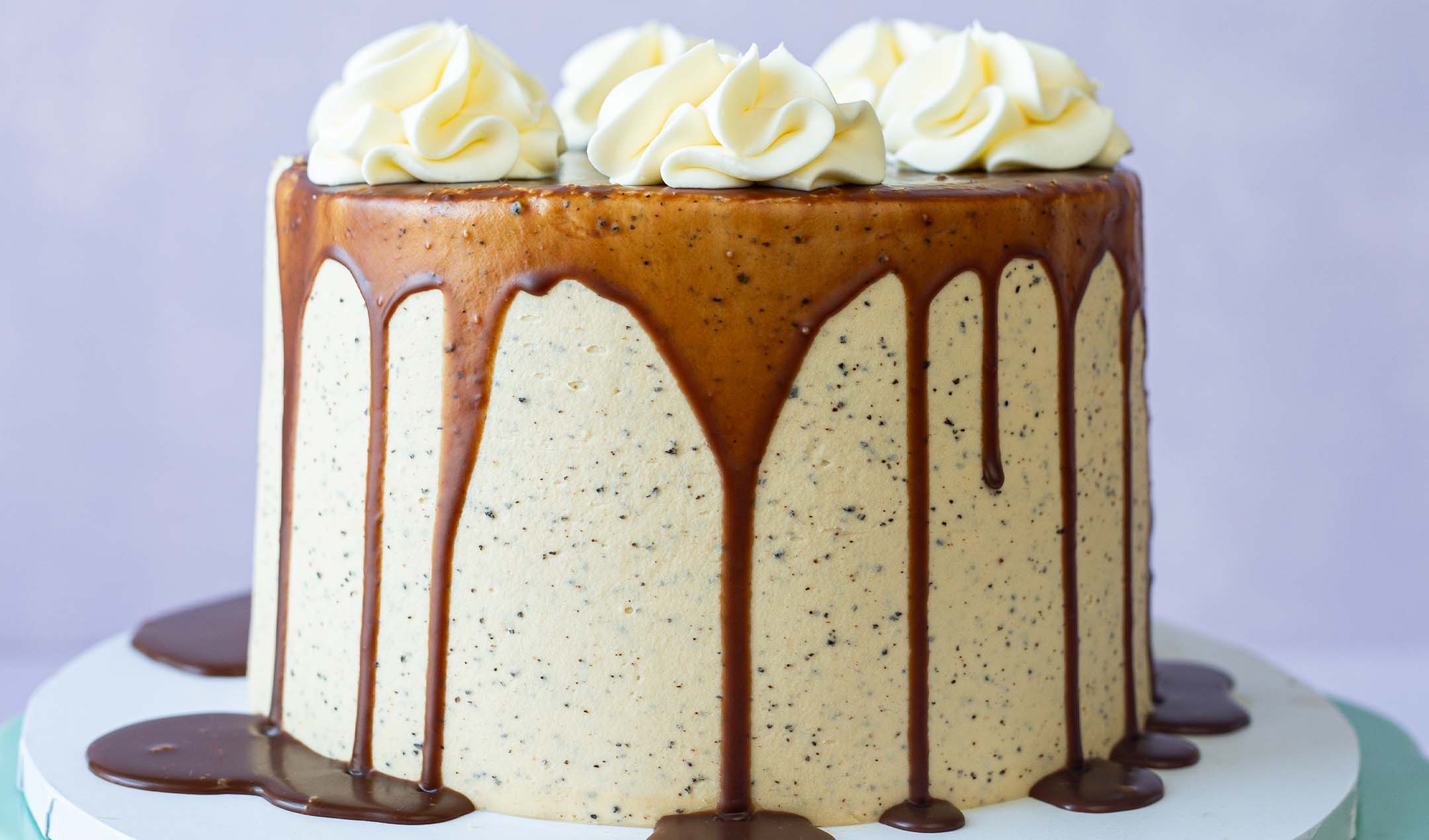 Chai tea cake