Tick the ingredients you need to add your shopping list.
Grease and line a 22cm loose bottomed tart tin.
Lightly dust the work surface with flour and roll out the pastry into a large circle.
Lift the pastry into the prepared tin. Prick the base with a fork and trim away any excess. Chill for 30 minutes.
Preheat the oven to 190°C/170°C fan/gas mark 5.
Line the pastry case with baking parchment and fill with baking beans.
Bake for 15 minutes, then remove the paper and the beans and bake for five minutes longer until pale golden.
Meanwhile, for the filling, combine the sugar and cream in a small saucepan. Bring to a simmer until the sugar has dissolved, then remove from the heat and stir in the ground ginger and mixed spice.
Place the chocolate in a large bowl. Pour the hot cream over the chocolate and allow to sit for one minute. Whisk together until the chocolate has fully melted and the mixture is smooth. Stir in the coffee liqueur and mix until fully combined.
Pour the chocolate mixture into the tart case and allow to cool. Chill in the fridge for at least one hour or until the filling has set.
Decorate with some crushed gingernut biscuits before serving.
Nutrition Facts
Per serving  668kcals, 36.3g fat (13.6g saturated), 80.6g carbs (45.7g sugars), 5.6g protein, 4.1g fibre, 0.022g sodium
Popular in Chocolate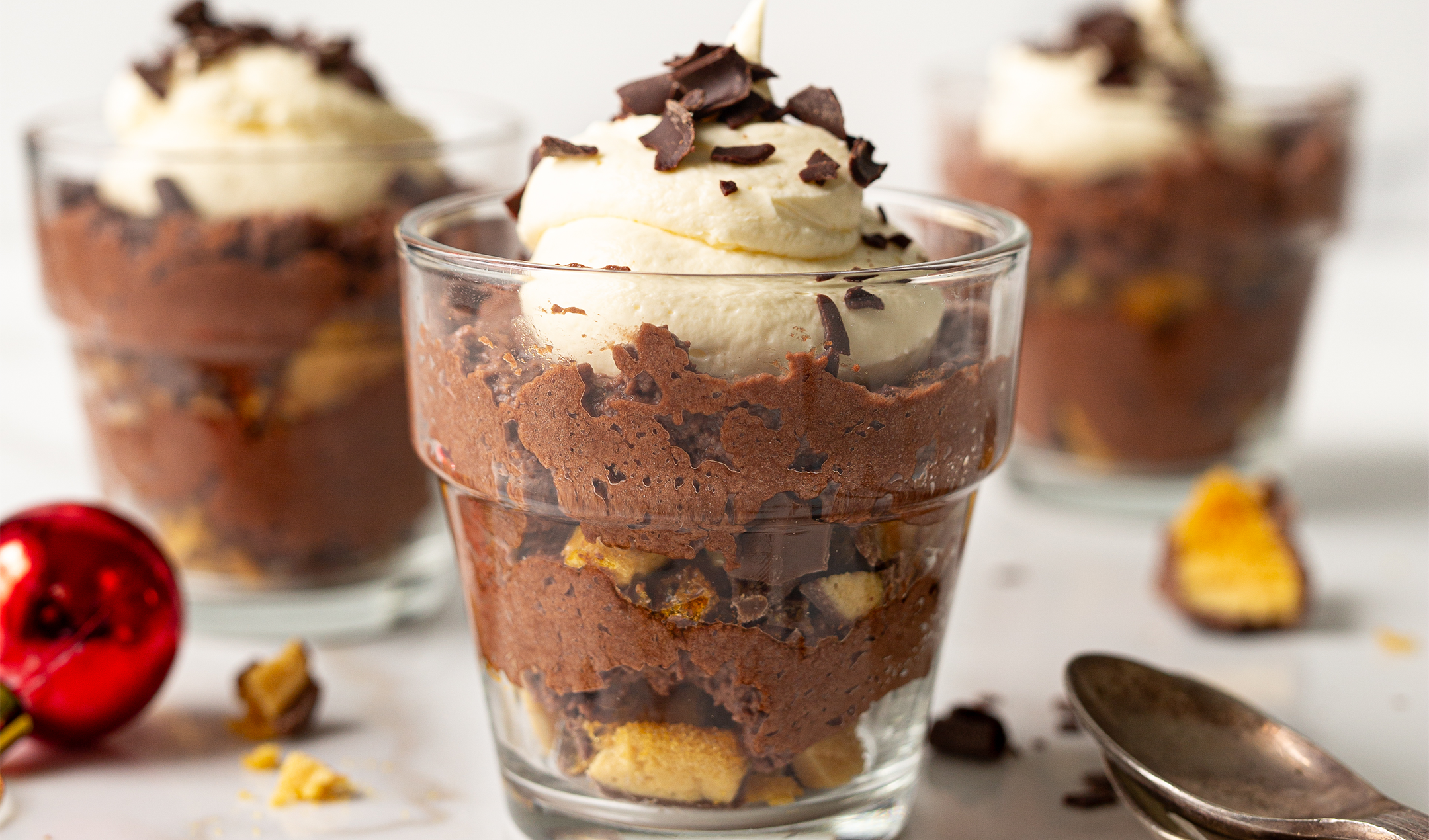 Gluten-free chocolate and honeycomb mousse by EUROSPAR