Tick the ingredients you need to add your shopping list.
Bring a pot of salted water to the boil. Cook the green beans for around 3-4 minutes, then drain and rinse with cold water. Chop into bite-sized pieces.
In a bowl, combine the green beans, broad beans and peas. Add the spices, red onion, tomatoes and herbs. Toss to combine.
Add the olive oil and vinegar, season with salt and pepper and toss well.
Leave the salad to sit for 10-20 minutes. Toss again and top with crumbled feta and serve with warm pittas.
Nutrition Facts
Per serving: 270kcals, 15.6g fat (2.8g saturated), 21.7g carbs (7.5g sugars), 7.2g protein, 8.4g fibre, 0.069g sodium
Popular in Gluten-free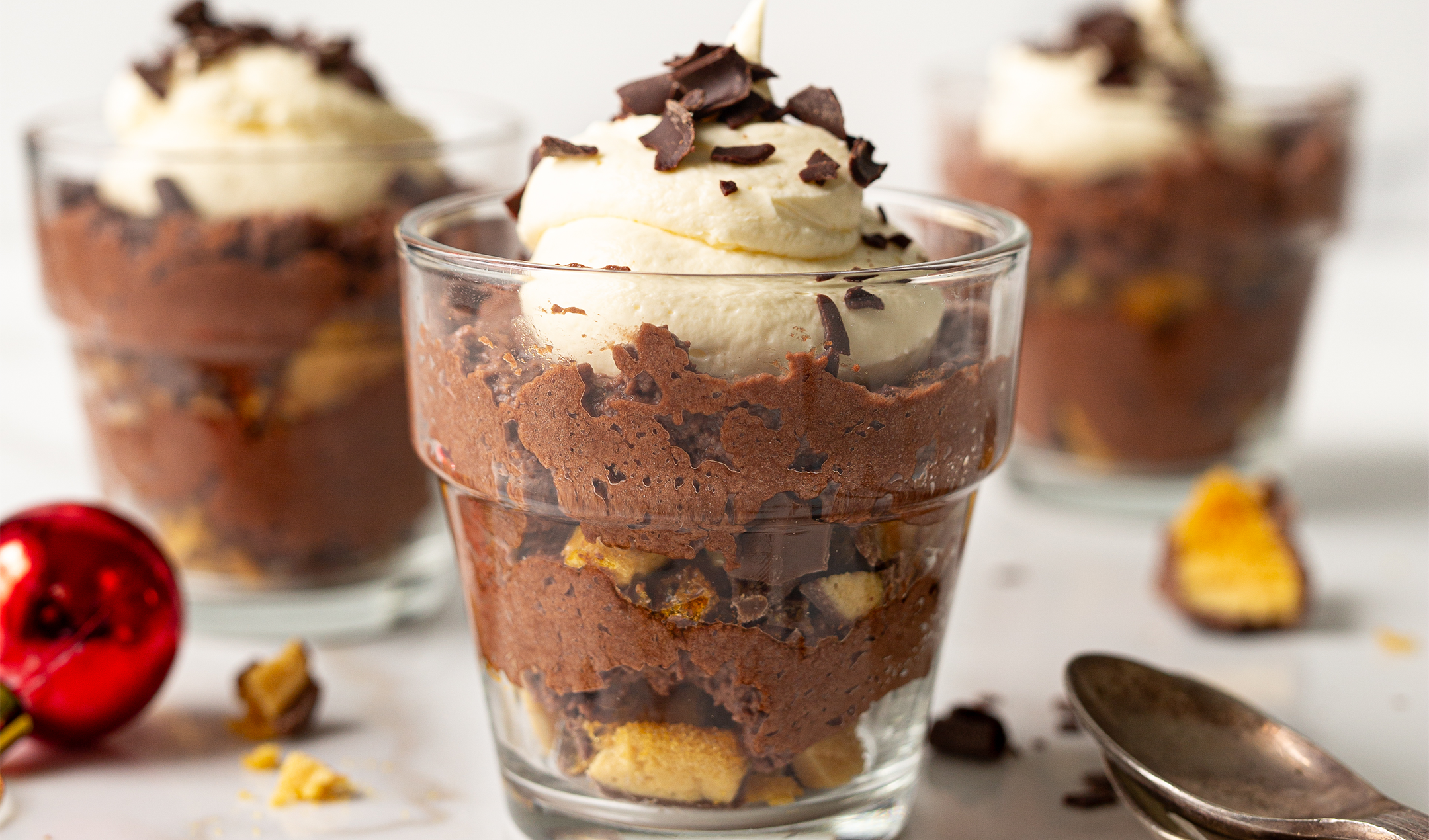 Gluten-free chocolate and honeycomb mousse by EUROSPAR