Tick the ingredients you need to add your shopping list.
---
Preheat the oven to 200˚C/180˚C fan/gas mark 6.

Place one of the salmon pieces skin-side down on a large sheet of tin foil. Sprinkle with the lemon zest, lemon juice, parsley, dill and shallots. Season with salt and black pepper and lay the lemon slices along the length of the salmon.
Place the second piece salmon on top, skin-side up. Use kitchen string to tie the salmon together in two or three places. Add a splash of wine, then fold up the foil and seal into a loose parcel.
Place the parcel on a baking tray and bake for 50-55 minutes until the salmon is cooked throughout and flakes easily.
Slice into portions and serve with the lemon and chive mayonnaise, some roasted baby potatoes and green vegetables.
Nutrition Facts
Per Serving
344kcals, 15.5g fat (2.2g saturated), 2.7g carbs, 0g sugars, 49g protein, 0.7g fibre, 0.134g sodium
Popular in Fish & seafood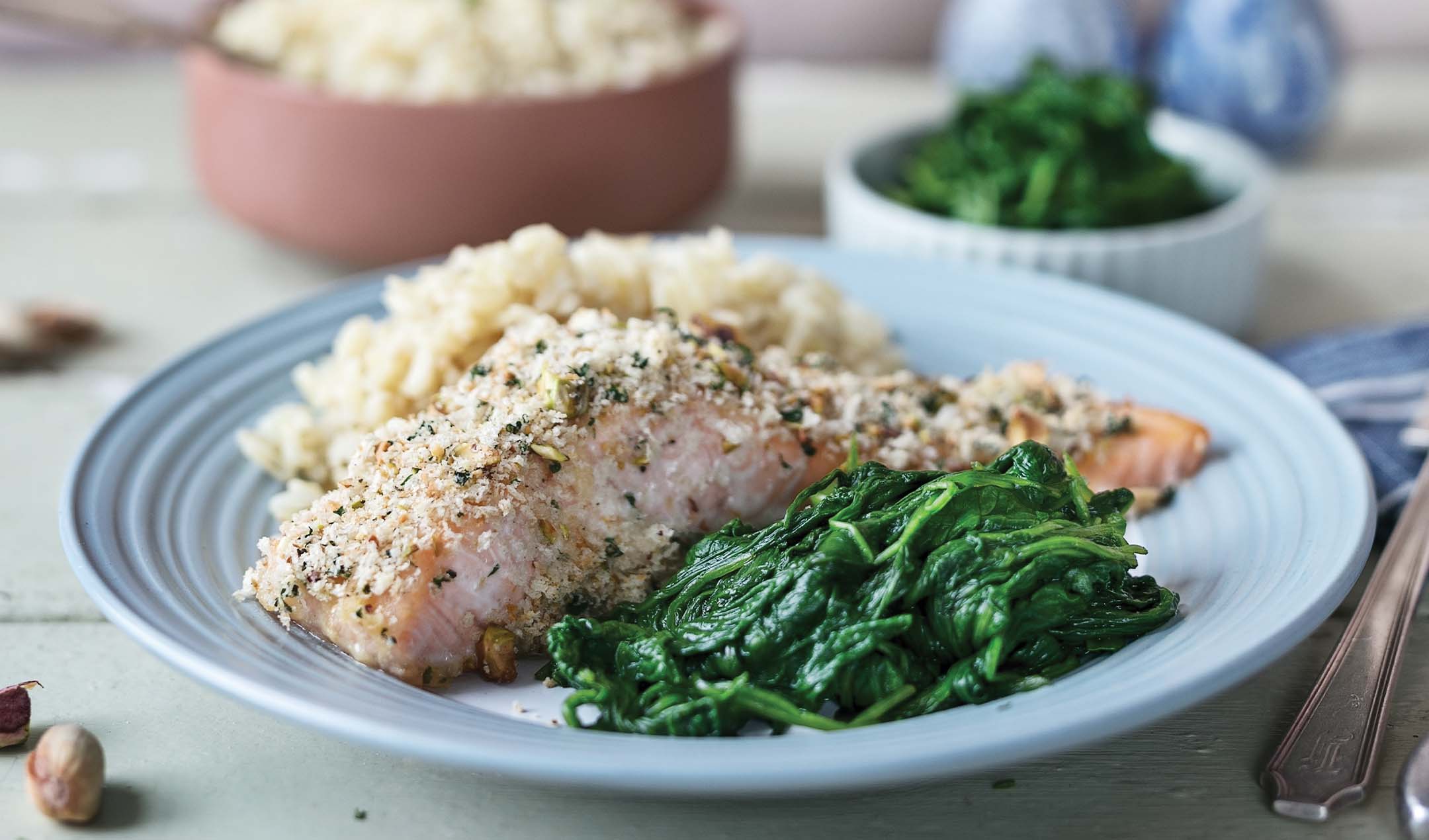 Pistachio crumbed salmon