Tick the ingredients you need to add your shopping list.
In a bowl, whisk 500ml of the cream to soft peaks. Fold in the marshmallow fluff until just combined.

Layer six digestives into the base of a 31x20cm baking dish.

Spread over a layer of the marshmallow cream. Sprinkle on some mini marshmallows and some chocolate chips.

Add a layer of the chocolate mousse and use the back of a spoon to spread into an even layer.

Add the digestive biscuits in a layer, then top with the remaining marshmallow cream and some more mini marshmallows and chocolate chips, reserving a few of each for decorating the top. Spread over the remaining chocolate mousse.

Leave to set in the fridge for at least two hours.

Whisk the remaining cream until thickened, then transfer a piping bag fitted with a star nozzle and pipe on top of the mousse.

Decorate with the remaining chocolate chips, marshmallow and crushed digestives.

Refrigerate until ready to serve.
Nutrition Facts
Per serving: 447kcals, 30.9g fat (17.6g saturated), 39.1g carbs, 19.7g sugars, 3.6g protein, 1.5g fibre, 0.044g sodium
Popular in Chocolate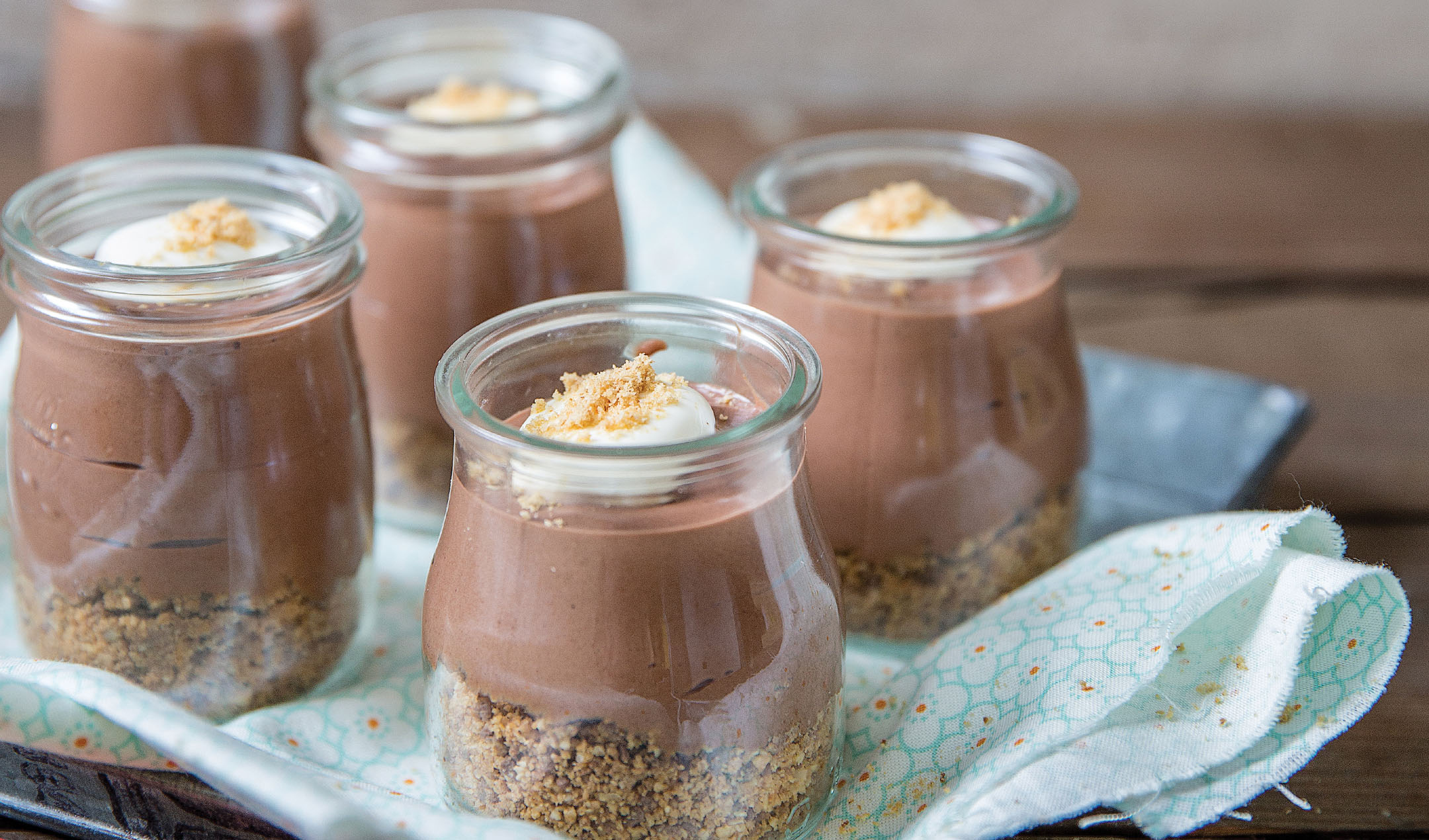 Chocolate hazelnut mousse pots