Tick the ingredients you need to add your shopping list.
For the truffles:
To finish:
---
Chop the chocolate into small pieces and place in a microwave-safe dish. Add the cream to the bowl and microwave for 40 seconds.
Remove the bowl from the microwave and let sit for one minute, then gently whisk until the chocolate is combined with the heavy cream. Stir in the cream.
Cover and chill in the fridge overnight.
With a spoon, scoop four even portions from the truffle mixture.
Roll each portion into a ball, then roll in cocoa powder. Enjoy!
Nutrition Facts
Per truffle(per serving): 158kcals, 11.4g fat (7g saturated), 11.9g carbs (6.5g sugars), 2g protein, 3g fibre, 0.042g sodium
Popular in Chocolate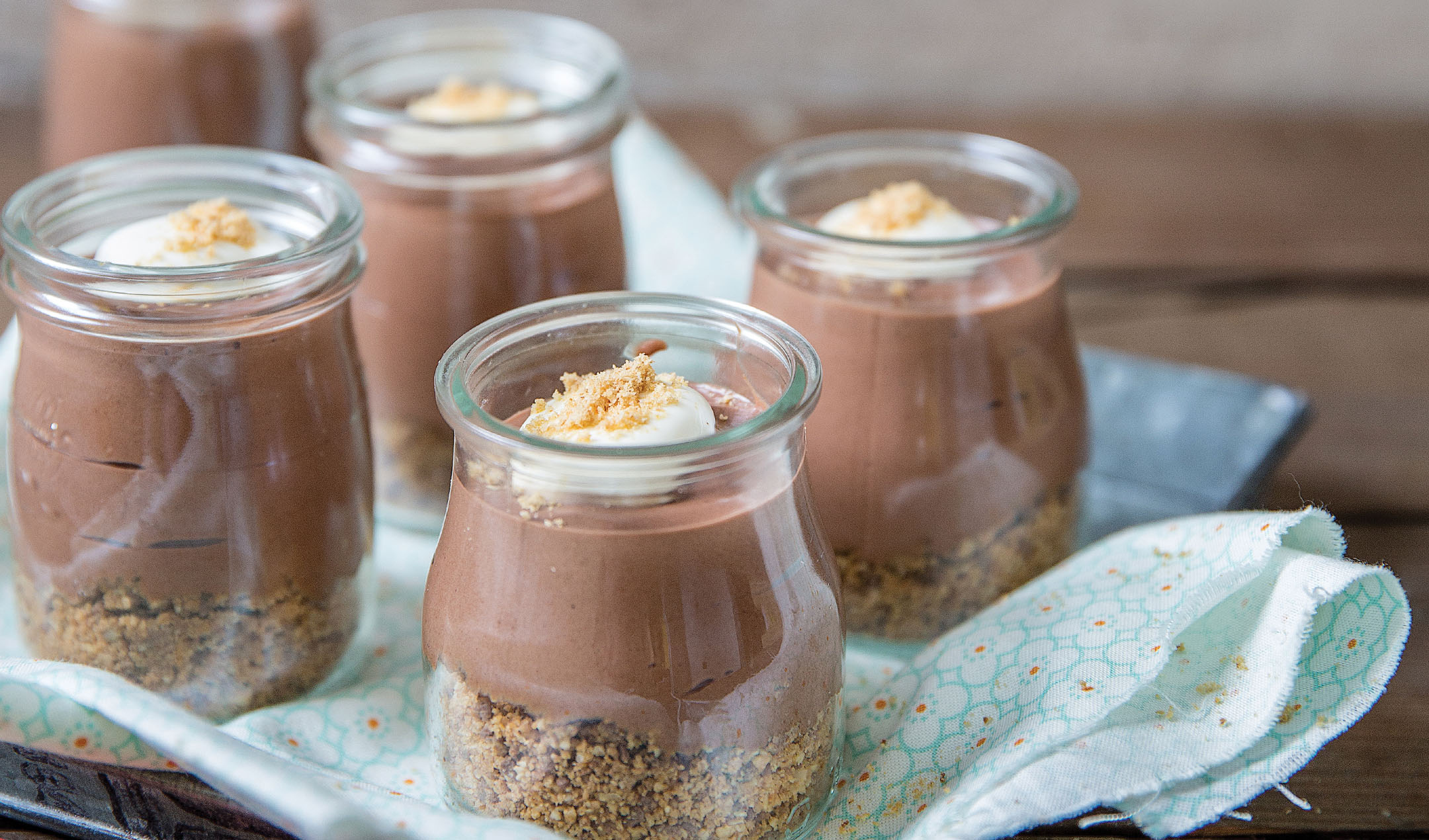 Chocolate hazelnut mousse pots