Tick the ingredients you need to add your shopping list.
Preheat the oven to 220˚C/200˚C fan/gas mark 7. Take the pork out of the fridge and pat the skin dry with kitchen paper.
Use a sharp knife to score the skin of the pork in a criss-cross pattern, being careful not to cut into the meat.
Use a pestle and mortar to grind together the rosemary leaves, salt and pepper. Place the pork on a rack inside a large roasting tin and rub all over with the rosemary mixture, making sure it gets into the cuts in the skin.
Roast the pork for 30 minutes, then reduce the heat to 170˚C/150˚C fan/gas mark 3 and cook for another 1½ hours.
Turn the heat back up to 220˚C/200˚C fan/gas mark 7. Cook for another 20 minutes until the skin has crisped up.
Transfer to a plate, tent loosely with foil and allow to rest for 15 minutes.
A few minutes before the pork comes out of the oven, place the celeriac and potato in a large pan and cover with water. Bring to the boil and cook for 10 minutes until just tender. Add the apples and cook for three minutes longer until everything is very soft. Drain well, then mash until smooth.
Beat in the cream, butter and some salt and pepper to taste. Serve the mash with the pork and some green vegetables.
Nutrition Facts
Per Serving: 768kcals, 50.1g fat (19.8g saturated), 39.2g carbs (10.4g sugars), 42.4g protein, 5.6g fibre, 1.517g sodium
Popular in Gluten-free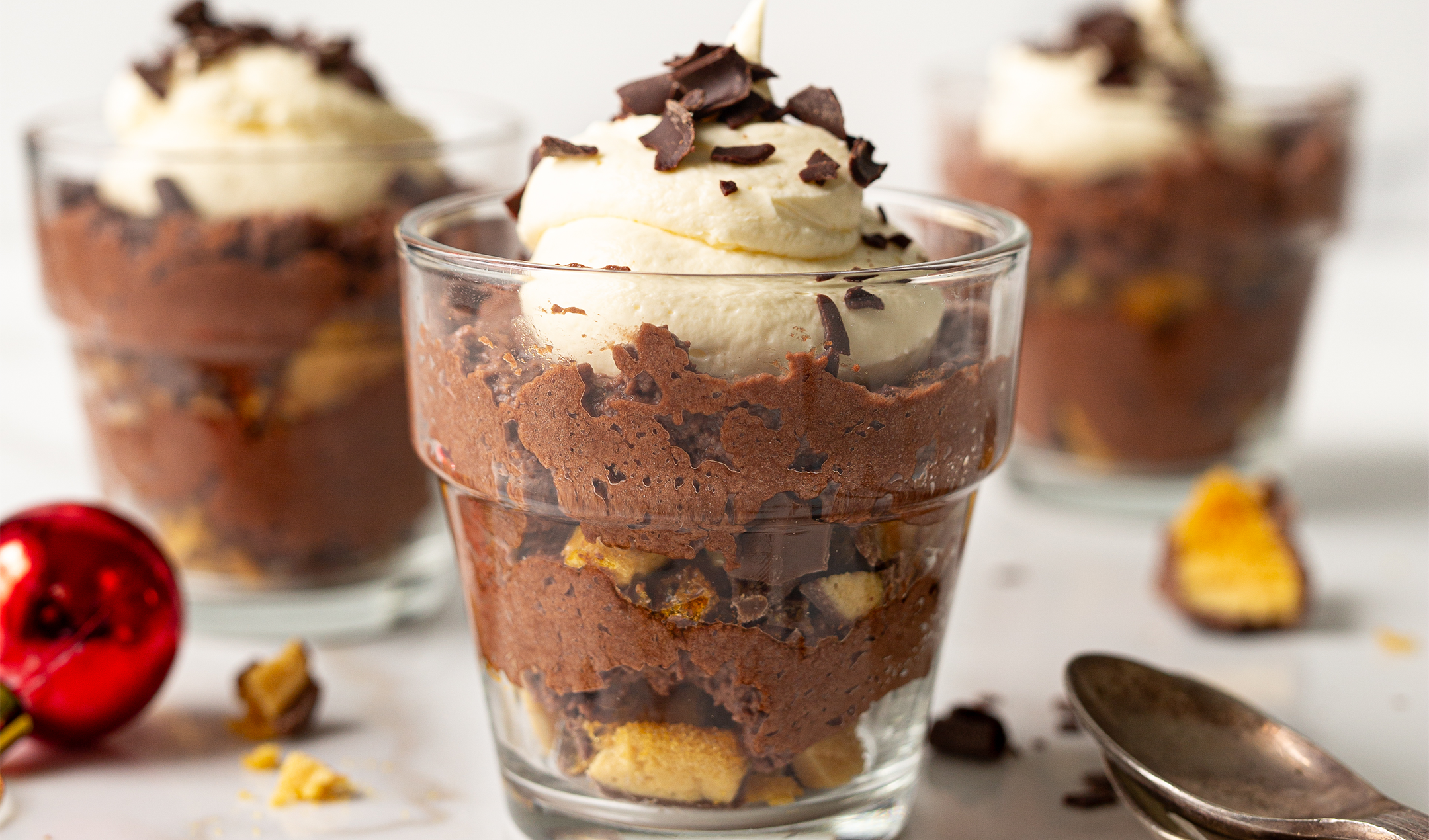 Gluten-free chocolate and honeycomb mousse by EUROSPAR