Tick the ingredients you need to add your shopping list.
In a large bowl, combine the lamb, yoghurt, turmeric and salt. Stir together and place in the fridge for 30 minutes.
Heat one tablespoon of olive oil in a large pan over a medium heat. Add the onion and cook for 4-5 minutes. Add the garlic, ginger and chilli and cook for 2-3 minutes longer until the onions are soft and golden brown.
Place the marinated lamb in the bowl of a slow cooker and add the onion mixture, the remaining olive oil and the garam masala, chilli powder, coriander, fennel, passata and water. Season with salt and pepper.
Stir to combine well, then cook on high for 3-4 hours or on low for 6-8 hours, until the lamb is very tender.Scatter with fresh coriander and serve with rice, a dollop of yoghurt and warm naan.
Nutrition Facts
Per serving: 433kcals, 25.1g fat (5.7g saturated), 13.3g carbs (2.1g sugars), 38.3g protein, 2.1g fibre, 0.693g sodium
Popular in Low sugar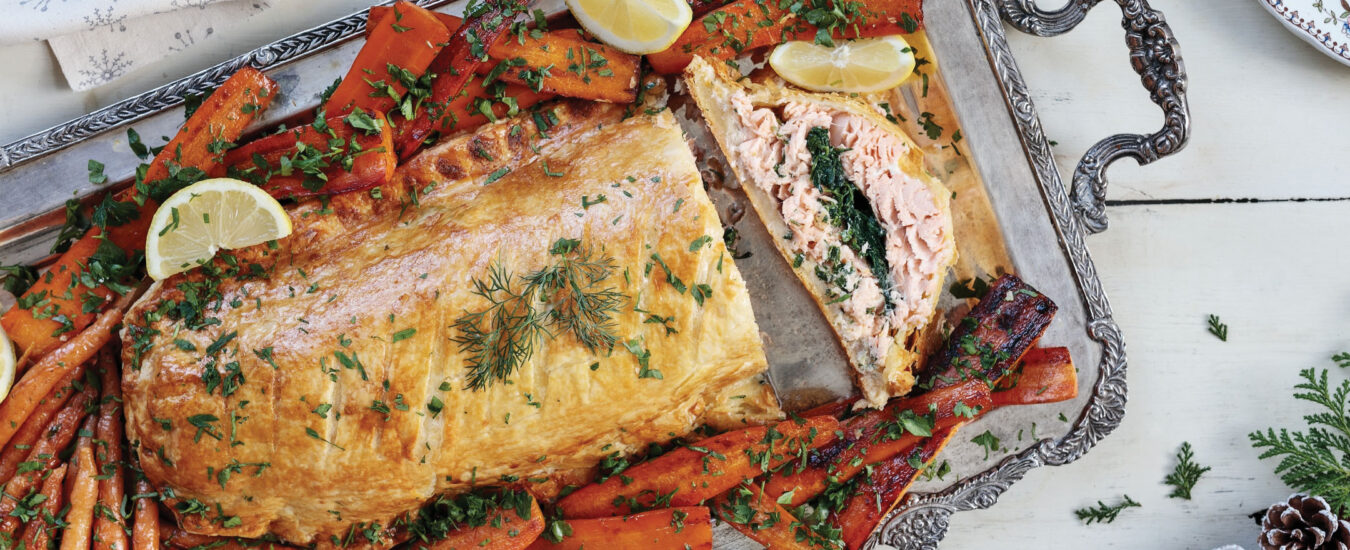 Salmon en croute