Tick the ingredients you need to add your shopping list.
Season the beef liberally with salt and pepper.

Heat the oil in a large cast iron pan or casserole dish over a medium-high heat.

 

Working in batches to avoid over-crowding the pan, thoroughly brown the meat on all sides. Transfer the browned meat into the slow cooker.
Reduce the heat to medium. Place the onions in the same pan and cook for five minutes, adding more oil if necessary. Add the garlic and cook for one minute.
In a measuring jug, combine the beef stock and Worcestershire sauce. Set aside.
Turn the heat to high and add a splash of the beef stock mixture. Allow to bubble for 1-2 minutes, using a wooden spoon to scrape any sticky bits from the bottom of the pan.
Transfer the onions into the slow cooker, along with any juices. Pour in the remaining stock and add the bay leaf.
Cook in a slow cooker on low for five hours until the meat is very tender. Remove the meat to a chopping board, shred with a fork and set aside.
Place a fine mesh sieve over a large bowl and carefully pour the juices from the slow cooker through the sieve. Discard the bay leaf. Reserve the strained juices (these are known as "au jus") for dipping.
Place the shredded meat and the onions in a large bowl and pour over a little bit of the strained jus to moisten the meat. Season to taste with salt and pepper.To serve, fill each of the crusty rolls with the slow-cooked beef and onions. Cover each with 1-2 slices of Emmental and place under a hot grill until the cheese has just melted. Serve with the au jus on the side for dipping.
Nutrition Facts
Per Serving
577kcals, 20.9g fat (8.9g saturated), 38.4g carbs, 7.2g sugars, 57.2g protein, 3.2g fibre, 1.026g sodium
Popular in Sandwiches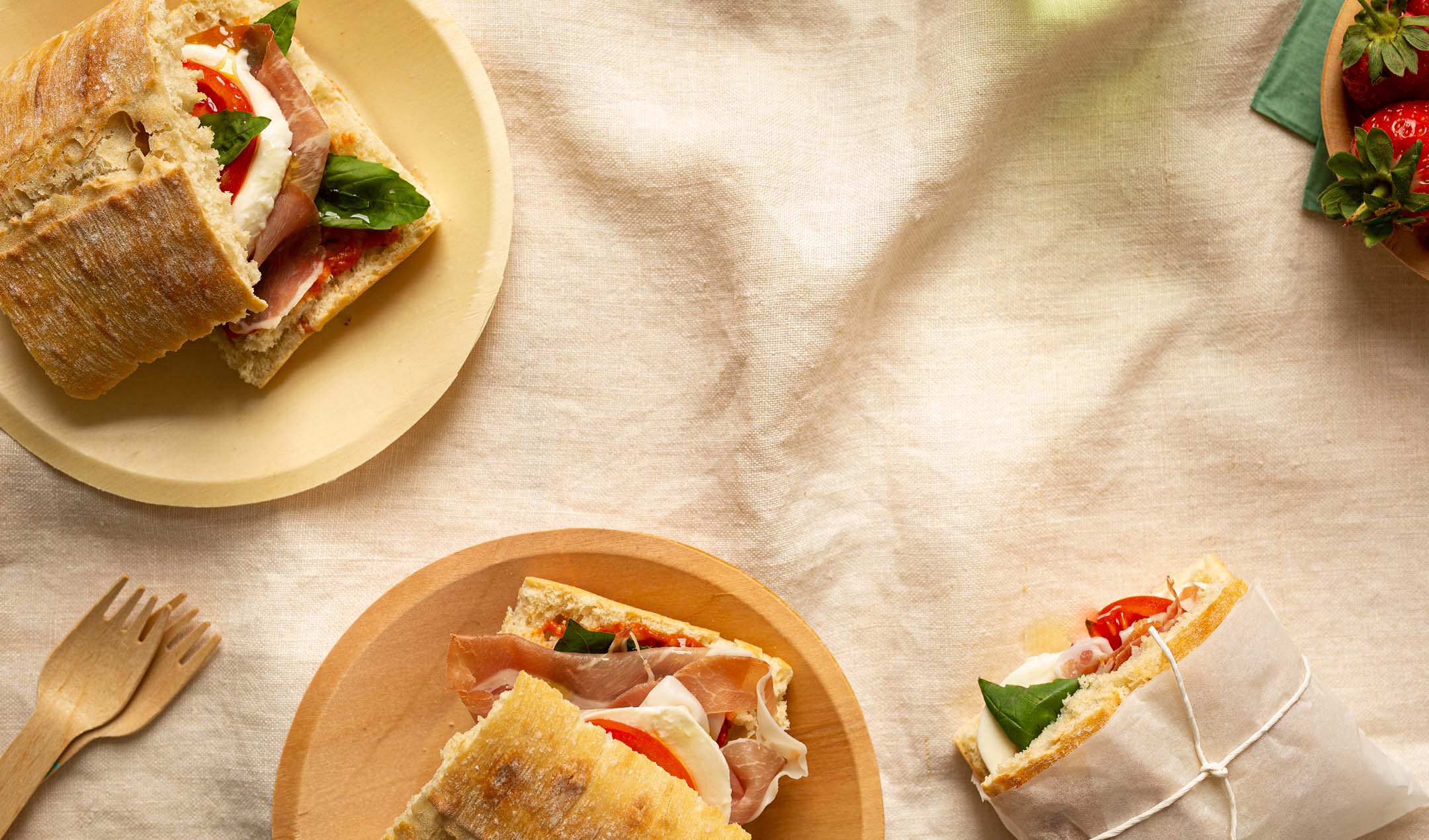 Mozzarella and prosciutto ciabatta sandwiches