Tick the ingredients you need to add your shopping list.
For the roast chicken
For the cornbread
To serve
Remove the chicken from the fridge 45 minutes before cooking.
Preheat the oven to 190 ̊C/170 ̊C fan/gas mark 5.
In a small pot, whisk together the balsamic vinegar, brown sugar, oil, soy sauce and seasoning. Over a low to medium heat, heat the mariande for 3-4 minutes, until it reduces and becomes sticky.
In a baking dish, place the chicken and spoon the marinade all over the chicken.
Roast the chicken for one hour and 20 minutes or until the juices run clear when the thickest part of the thigh is pierced with a knife.
To make the cornbread, line a 23cm round cake tin with non stick parchment paper.
In a large bowl combine the flour, cornmeal, sugar, baking powder and salt.
In jug whisk together the egg, buttermilk and oil. Pour into the dry mix and mix until just combined.
Pour the mix into the prepared tin and bake for 20-25 minutes or until a skewer is inserted and comes out clean. Allow to cool slightly before cutting into pieces.
Once the chicken is cooked, serve with the warm cornbread.
Note: Mash vegetables can be used as an alternative to Roasted vegetables, if you wish.
This recipe is sponsored by Siúcra
Popular in Chicken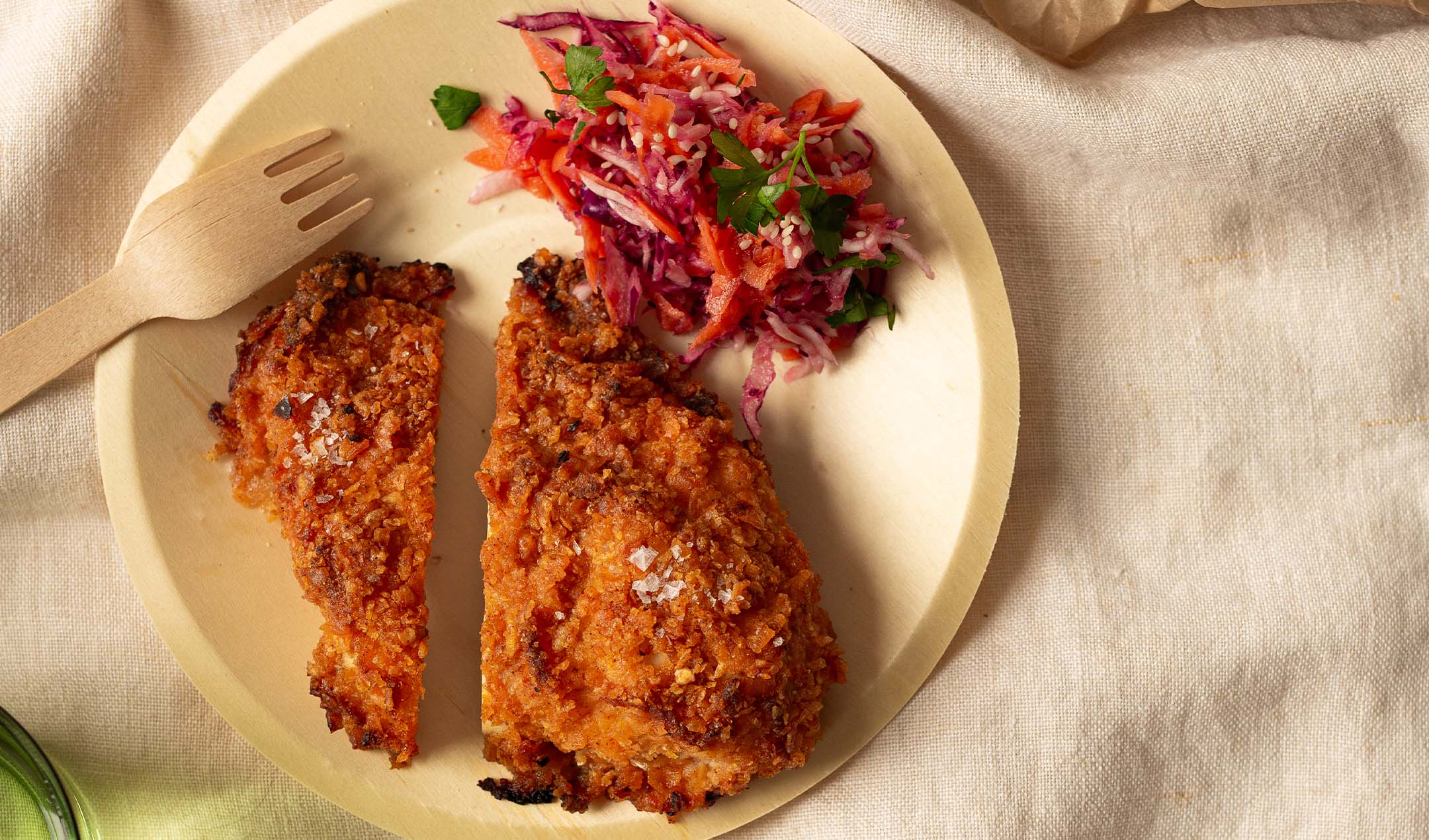 Easy fried chicken and asian slaw