Tick the ingredients you need to add your shopping list.
For the whoopie pies:
For the buttercream:
To decorate:
Preheat oven to 180°C/160°C fan/gas mark 4. Line two large baking trays with non-stick parchment paper.
To make the pies, in a large bowl, beat together the butter and Siúcra Caster Sugar until light and fluffy.
Add the egg and vanilla and beat until combined.
Add the flour, cocoa and bicarbonate of soda and mix. Gradually add the buttermilk and mix until combined.
Add one heaped tablespoon of the mixture per whoopie pie onto the prepared trays, leaving space between them.
Bake for 12-15 minutes or until golden and set. Allow to cool.
For the buttercream, beat together the Siúcra Icing Sugar, cocoa powder and butter until smooth.
Spread onto the flat side of one whoopie pie and sandwich together with another. Repeat until all whoopie pies have been filled. Set aside.
For the decorations, take 50g of the Siúcra Roll Out Icing and add a few drops of green food colouring. Knead the icing until the colour is fully dispersed.
Dust your work surface with some Siúcra Icing Sugar. Roll out the green icing to 5mm thick, then use a small holly leaf-shaped cutter to stamp out multiple leaves and set aside.
Add the red food colouring to the remaining 10g of Siúcra Roll Out Icing. Knead the icing until the colour is fully dispersed.
For the berries, take small pieces of red food colouring and roll into balls and set aside.
Make the royal icing according to package instructions. Spoon into a piping bag and cut a small hole in the end.
Pipe small drizzles on the top of each whoopie pie. Allow the icing to set for five minutes before adding two holly leaves and 2-3 icing berries to the top of each pie. Repeat until all the pies have been decorated.
Recipe proudly brought to you by
Popular in Kids baking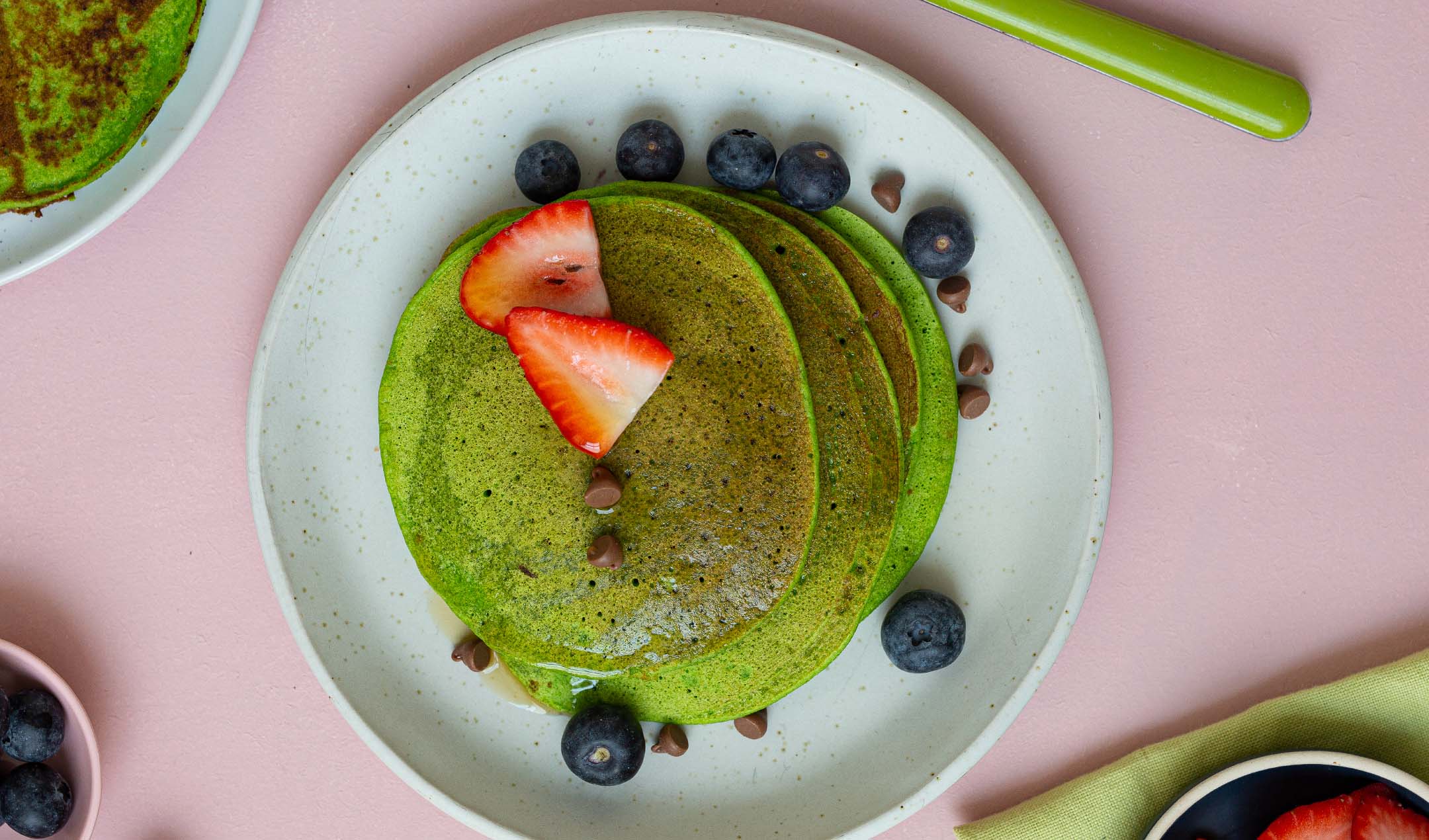 Green pancakes