Tick the ingredients you need to add your shopping list.
For the lemon curd:
For the base:
For the filling:
In a small bowl, combine the cornflour and water and stir together into a thick paste. Transfer to a medium saucepan and add the dairy-free butter, sugar, lemon juice, lemon zest, dairy-free cream and a tiny pinch of turmeric, if using.
Place the mixture over a medium-low heat and whisk constantly for five minutes until it begins to thicken.
Transfer the curd to a heatproof jar or bowl, cover and set aside to cool. It will thicken, so be sure to give it a good stir before you use it, or even add a small amount of boiling water if needed.
Line a 20cm spring form tin with non-stick parchment paper and set aside.
Place the digestive biscuits in a food processor and whizz to form a rough crumb — or place the biscuits in a sealable bag and use a rolling pin to crush them.
Pour the biscuit crumbs into a bowl and add the melted butter. Stir together until the mixture resembles wet sand. Pour into the prepared tin and flatten it out to form an even base, pressing it right into the corners. Place in the fridge for at least 30 minutes or until ready to use.
In a bowl, beat together the vegan cream cheese, sugar, lemon zest and lemon juice until the mixture is smooth and creamy.
In a jug, combine the jelly granules with 50ml of boiling water and stir until smooth. Add this to the cream cheese mixture and Síomha's Vegan lemon cheesecake stir until combined. Finally, pour in the dairy-free cream and whisk until thickened.
Pour the filling over the base, add a few spoonfuls of the lemon curd to the top and stir through the filling. Use a palette knife to smooth the top and place in the fridge for at least 2-3 hours, or overnight.
Remove the tin and gently remove the parchment. Use the palette knife to smooth the sides. Decorate with whipped cream and crushed biscuits, then slice and serve immediately, or refrigerate until needed.
Nutrition Facts
Síomha's tips on vegan alternatives:
My favourite whipping cream is Elmlea plant-based single cream alternative. This
is great for piping onto finished desserts, too.
Any dairy-free cream cheese will work perfectly in this recipe. The ones I use most often are Nush Almond M'lk spread, Daiya Plain Cream Cheese Spread and or Violife Cream Original.
We used Just Whole Foods Vegan Lemon Jelly Crystals. You can make it without them, but — while the cheesecake is still tasty — we found it slightly too soft.
Per serving: 714kcals, 51.2g fat (14.7g saturated), 58.3g carbs (33.1g sugars), 5.7g protein, 1.7g fibre, 0.484g sodium
Popular in Dairy-free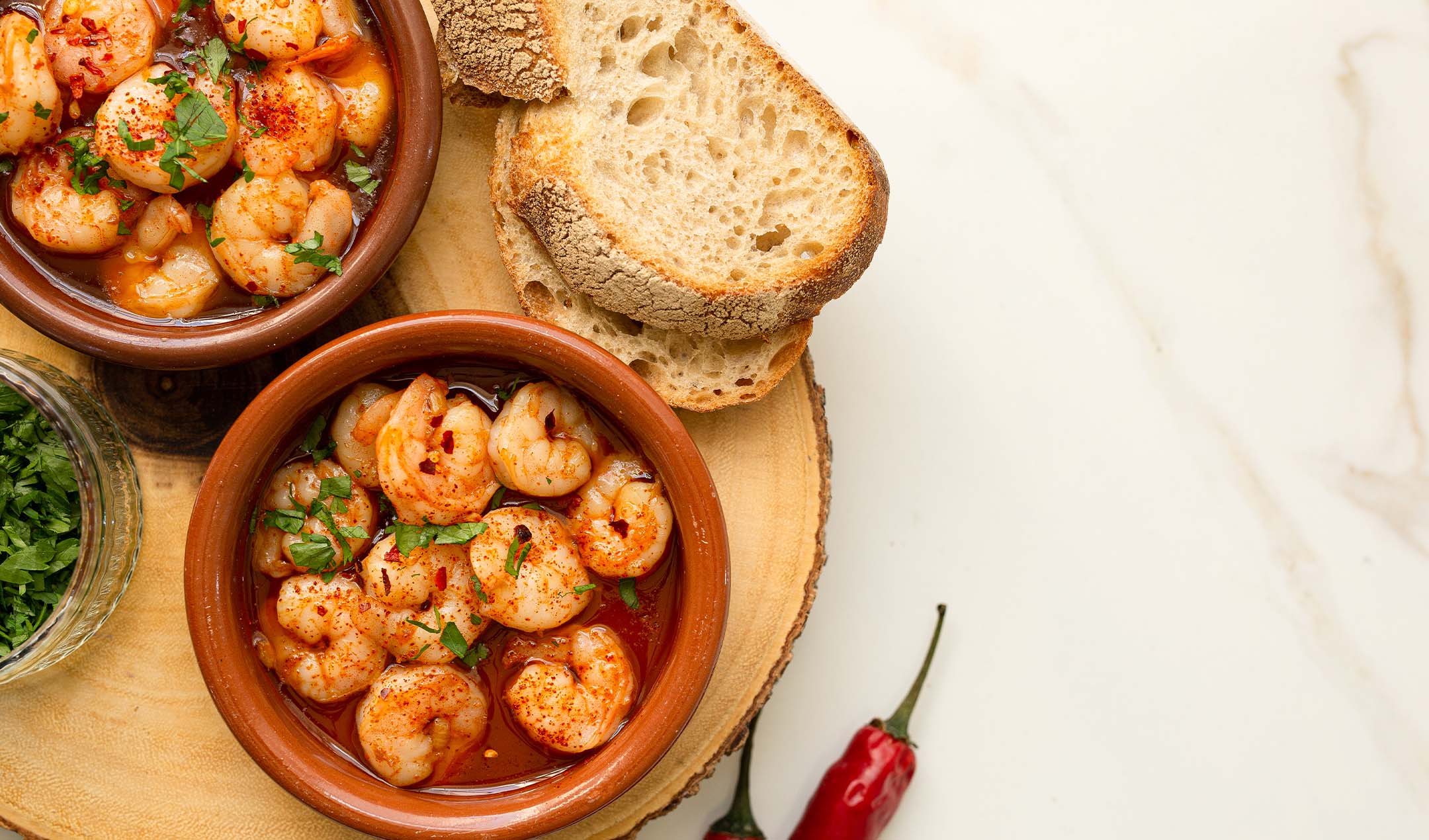 Gambas al ajillo