Tick the ingredients you need to add your shopping list.
Mix the sugar, yeast, flour, and salt in the bowl of a stand mixer. Add the warm water and vegetable oil. Mix using the dough hook until the dough comes together and is a bit sticky. If the dough is not coming together, add 2-3 tablespoons of flour. Knead the dough in the mixer for about eight minutes, until it's no longer sticky. Cover and let it prove in a warm place for 90 minutes, until it doubles in size.
Toast the sesame seeds in a pan over a medium heat. Add the treacle and water to a bowl and mix together.
After the dough has doubled in size, punch it down and divide it into 20 pieces. Roll two pieces out until they are approximately 7cm in length and lay them parallel to each other.
Roll the pieces in opposite directions to make a twist, then join the ends and pinch them together to make a ring. Repeat this step with the remaining 18 pieces to make nine more rings.
Dip each ring gently into the treacle and water mixture, then in the sesame seeds and place on baking sheets lined with baking parchment.
Cover loosely and leave to prove for another 20 minutes.
Preheat the oven to 200°C/180°C fan/gas mark 6.
Bake the simits for 25 minutes or until they're golden brown and fully cooked. Set aside to cool.
To assemble the Turkish breakfast, mix the tahini and honey together until smooth, then add to a small serving dish or ramekin. Add all of the remaining components to small dishes and serve with the warm simits and your favourite tea.
Nutrition Facts
Per serving: 881kcals, 42.5g fat (10.4g saturated), 101.7g carbs (24.7g sugars), 26.8g protein, 7.8g fibre, 0.721g sodium
Popular in Dairy-free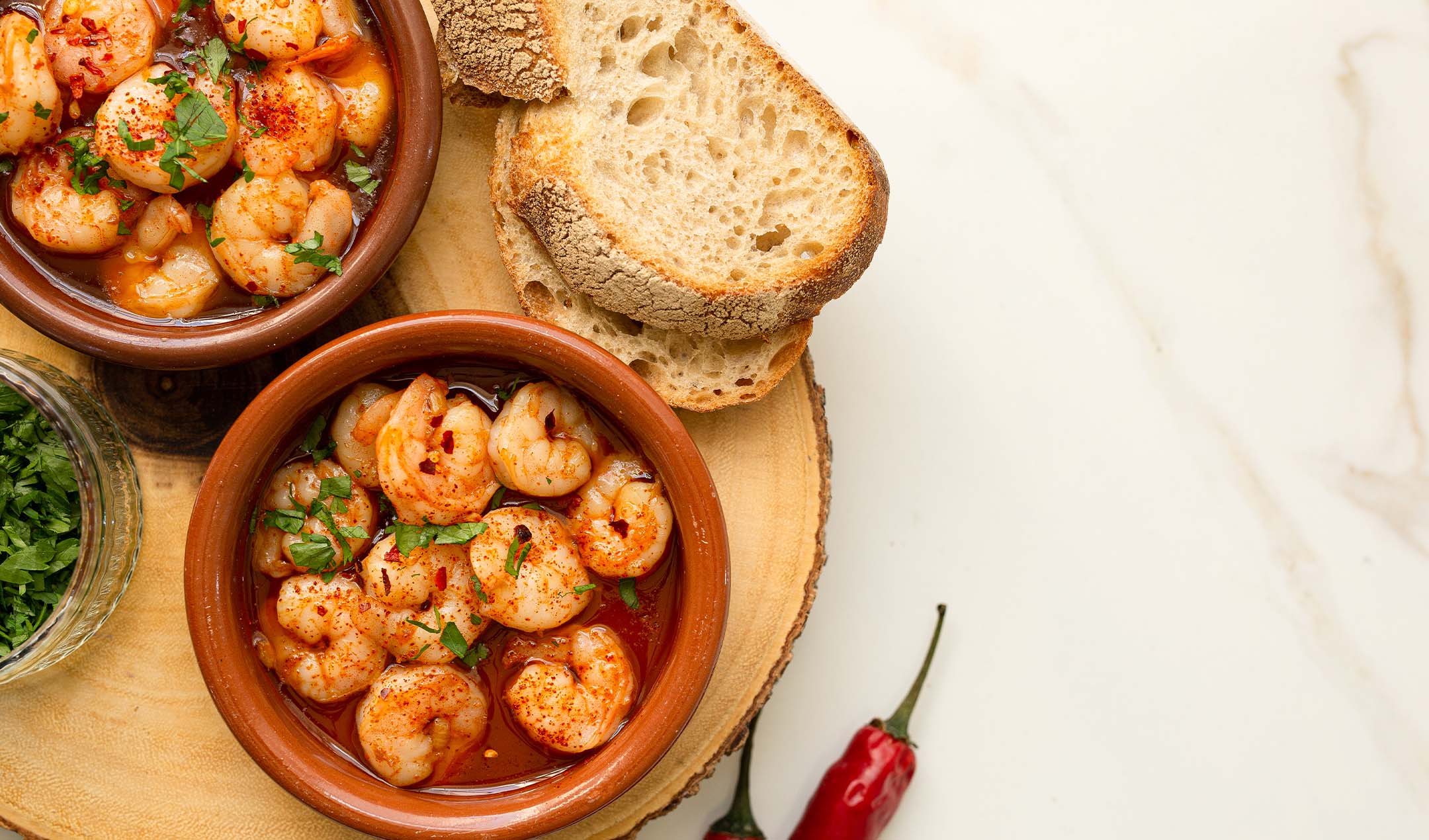 Gambas al ajillo