Tick the ingredients you need to add your shopping list.
Method:
In a small saucepan, combine the apple cider vinegar, balsamic vinegar, honey, garlic, oil and mustard. Place over a medium-high heat and bring the mixture to a boil, then reduce the heat to low and simmer for 4-5 minutes. Allow to cool for a few minutes.
Combine the cabbage, carrot and pepper in a bowl. Pour over the dressing and toss to coat. Place the slaw in the fridge for at least one hour for the flavours to combine.
Bring a large pot of salted water to a simmer and poach the chicken for 45-50 minutes until cooked throughout. Drain the chicken, place on a chopping board and shred the meat with two forks.
In a large saucepan, melt the ghee over a medium heat. Add the onion and cook for 4-5 minutes until soft.
Add the garlic, apple cider vinegar, stock or water, tinned tomatoes, tomato purée, honey, black pepper and chilli flakes. Stir well and bring to a boil, then reduce to a simmer over a low heat.
Simmer the sauce until the volume has reduced by about a quarter. Taste and season if necessary.
In a large bowl, mix the shredded chicken with the sauce. Sprinkle the slaw with sesame or sunflower seeds, if desired, and serve with the chicken and lettuce cups.
Nutrition Facts
Nutritional Information:
Per Serving: 550 kcals, 25.1g fat (7.7g saturated), 49.9g carbs (40.8g sugars), 33g protein, 5.6g fibre, 0.338g sodium
Popular in Chicken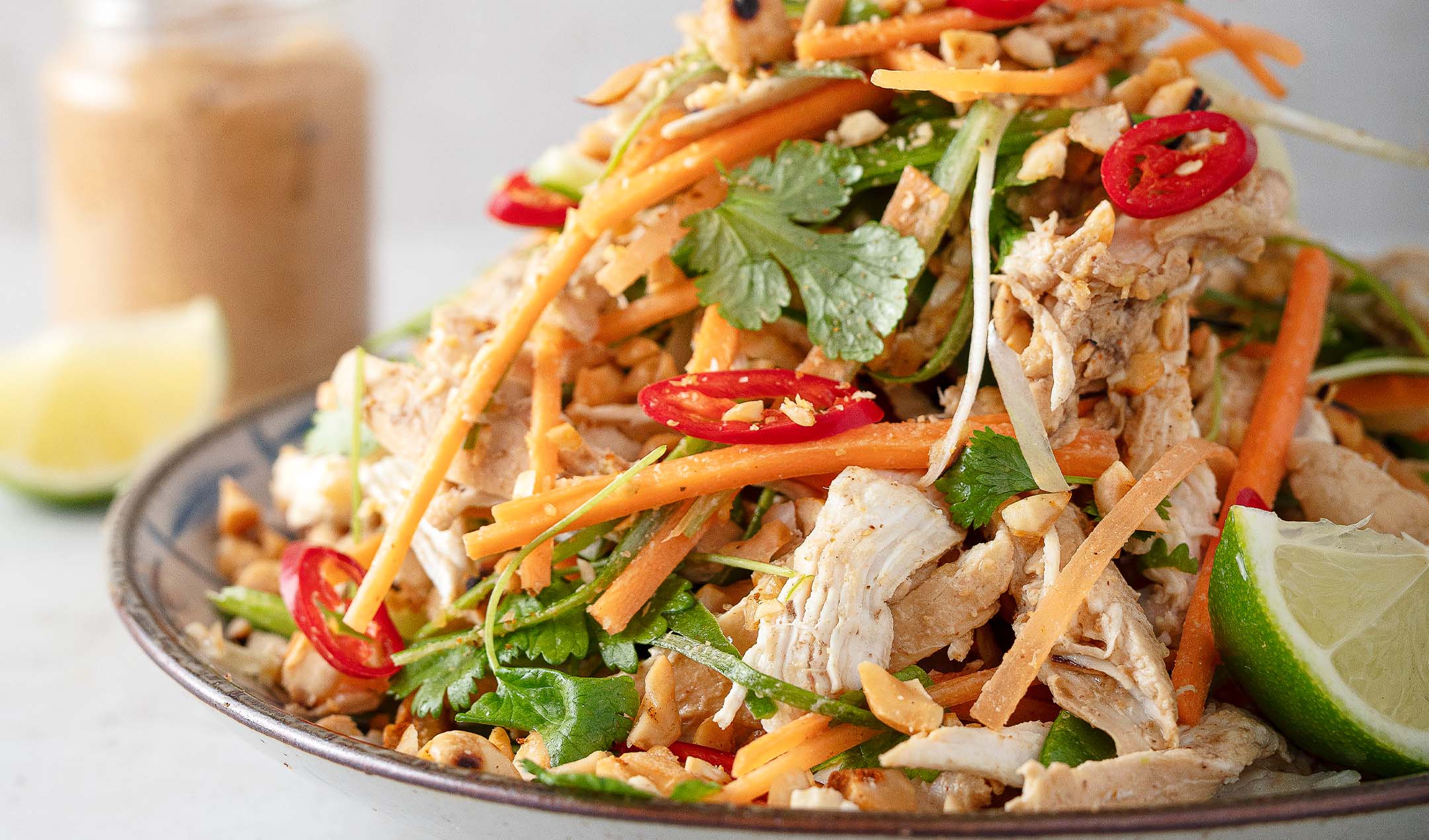 Peanut chicken salad