Tick the ingredients you need to add your shopping list.
For the shortbread:
For the caramel filling:
For the chocolate topping:
Preheat the oven to 180 ̊C/160 ̊C fan/gas mark 4. Line a 18x27cm rectangular tin with parchment paper.
Beat the butter and sugar in a mixing bowl until light and fluffy. Beat in the flour until it forms a soft dough.
Press the dough into the prepared tin and bake for 20-25 minutes until pale golden. Set aside to cool.
Combine the butter, brown sugar, golden  syrup and condensed milk in a saucepan over a medium heat. Stir continuously until the sugar has dissolved, then increase the heat and boil for 5-7 minutes, stirring constantly to ensure the mixture doesn't burn on the bottom of the pan. The caramel should be a deep golden colour and thick, along the lines of a soft fudge consistency.
Stir in the salt, then pour the caramel over the shortbread. Leave to cool for one hour or until just set.
Once set, spread on the melted milk chocolate to cover the caramel. Drizzle with white chocolate and sprinkle with sea salt. Allow to set for five minutes.
Cut into squares and serve.
Nutrition Facts
Per serving: 389kcals, 23.9g fat (15.2g saturated), 41g carbs (26.4g sugars), 4.1g protein, 0.7g fibre, 0.321g sodium
Popular in Chocolate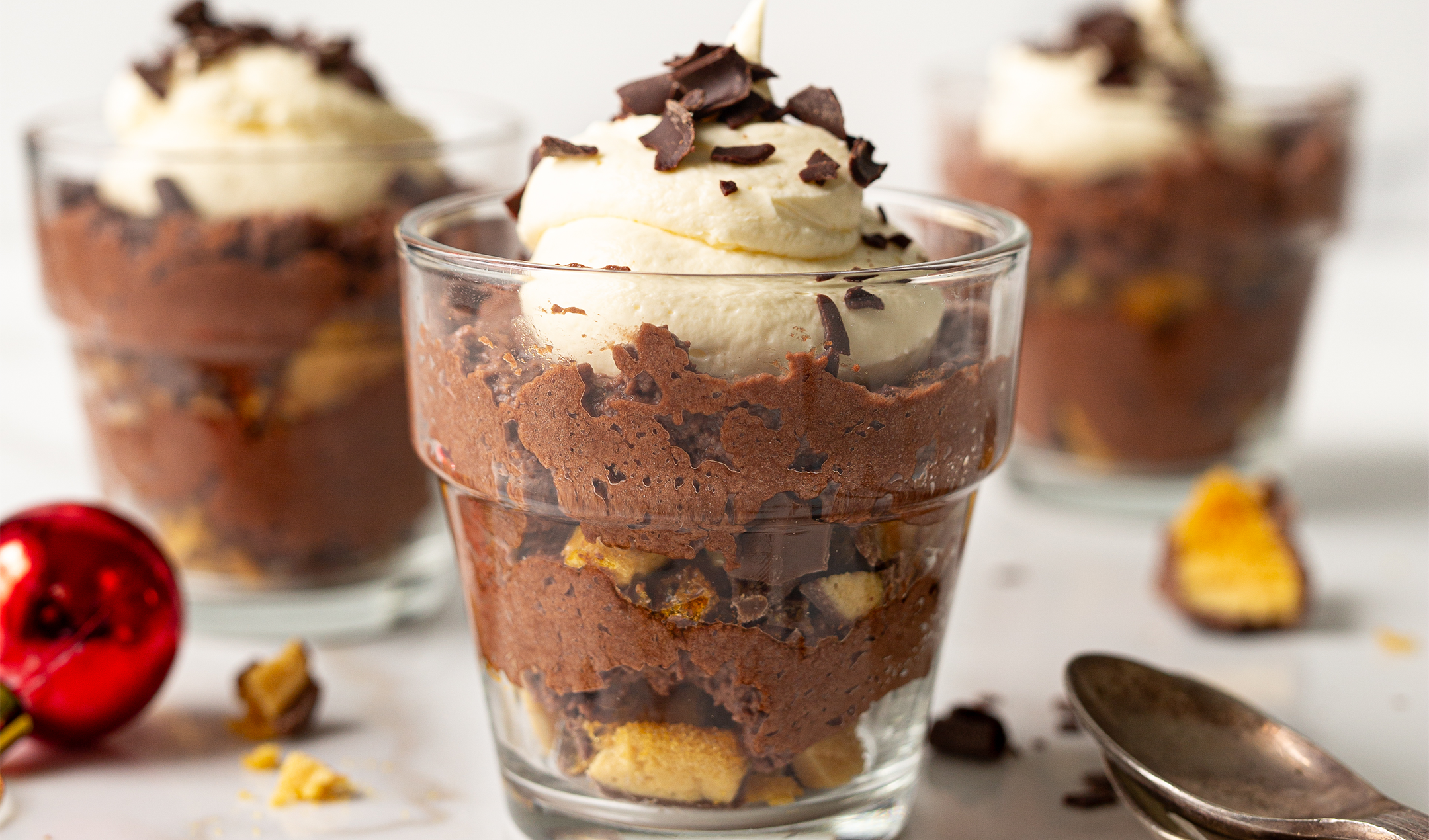 Gluten-free chocolate and honeycomb mousse by EUROSPAR