Tick the ingredients you need to add your shopping list.
For the yoghurt sauce:
To serve:
Preheat the oven to 230˚C/210˚C fan/gas mark 8. Line a large baking tray with parchment paper.
In a medium bowl, combine the breadcrumbs, flour, baking soda and black pepper. Toss the sliced chicken in olive oil and then dredge each strip in the breadcrumb mixture. Place the chicken strips on the prepared baking tray and bake for 16-18 minutes until lightly golden.
In a small bowl, mix all of the yoghurt sauce ingredients together and set aside.
In a large bowl, mix together the sweet chilli sauce, soy sauce, rice wine vinegar and sesame oil. Add the cooked chicken strips and toss to coat. Sprinkle with sesame seeds.
Serve the chicken strips with some fresh coriander, lime wedges and peanuts, wrapping up in lettuce leaves to eat.
Nutrition Facts
Per serving: 870kcals, 37.5g fat (6.2g saturated), 75.6g carbs, 5.4g sugars, 57.8g protein, 8.1g fibre, 1.428g sodium
---
TOP TIP
For a more substantial meal, serve the chicken strips with noodles and stir-fried pak choi.
Popular in Chicken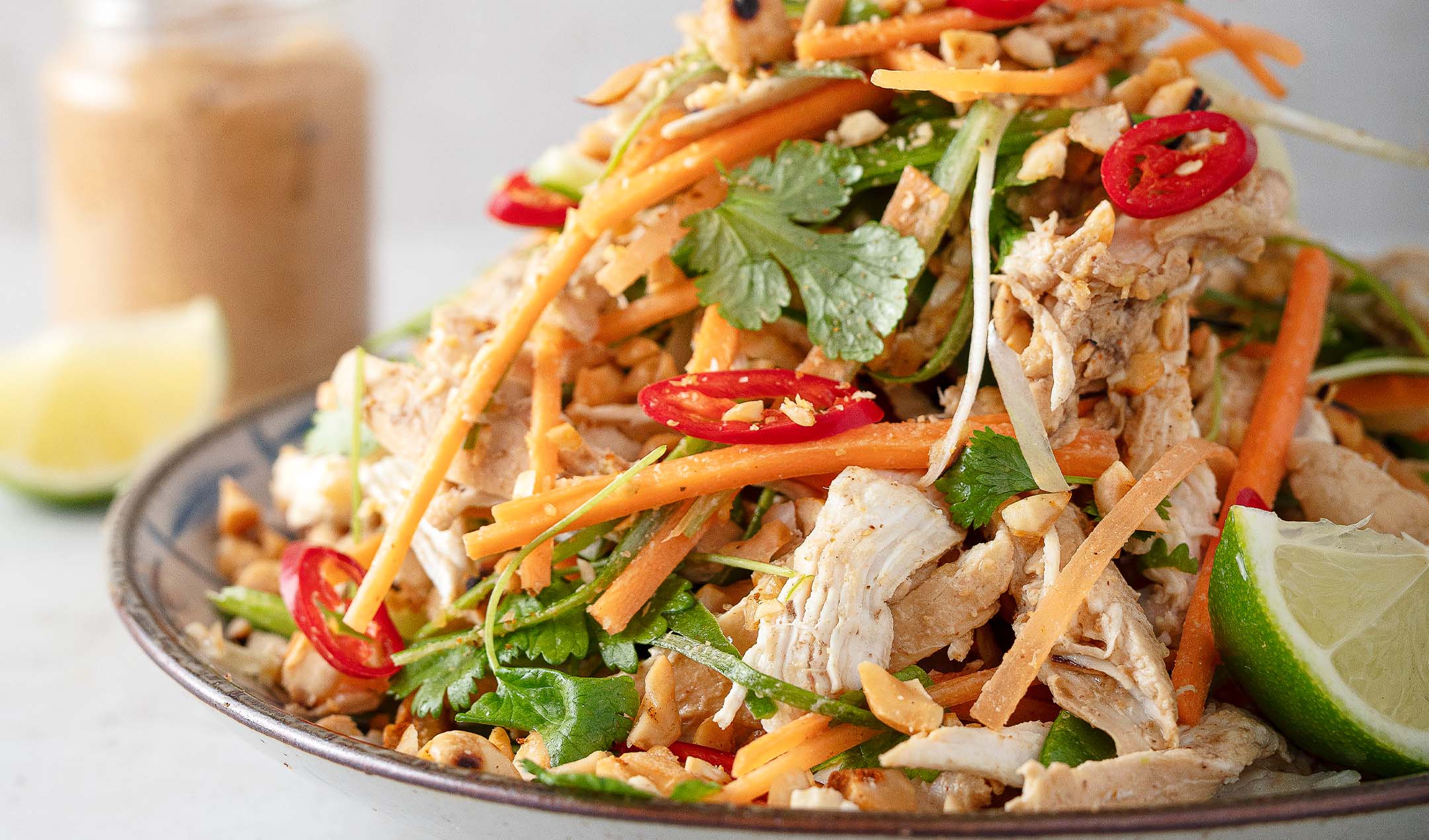 Peanut chicken salad