Tick the ingredients you need to add your shopping list.
For the honeyed Mascarpone:
---
Heat a pan over a medium-high heat and melt the butter until bubbly and golden.
Increase the heat to high and add the peaches and honey. Cook for 2-3 minutes, stirring occasionally.
Add the raspberries and lemon juice and cook for three minutes, stirring constantly, until the mixture has thickened. Allow to cool for 2-3 minutes.
In a small bowl, combine the mascarpone with the honey and vanilla. Add the cream and stir until thoroughly combined.
Serve the fruits with the honeyed Mascarpone.
Nutrition Facts
Per serving:319kcals, 19.2g fat (11.9g saturated), 34.3g carbs, 28.2g sugars, 6g protein, 4.8g fibre, 0.123g sodium
Popular in Gluten-free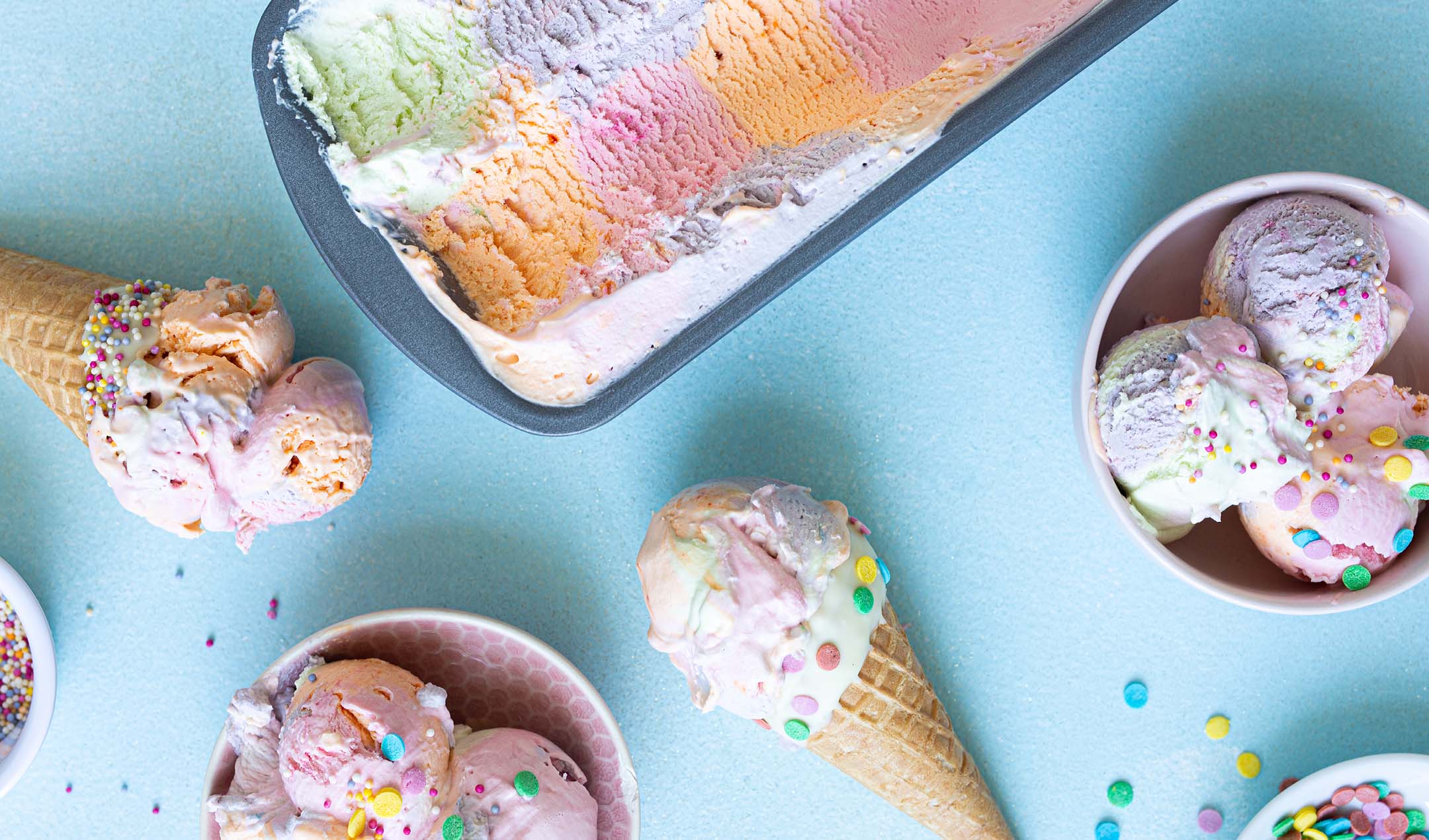 Mermaid ice cream