Tick the ingredients you need to add your shopping list.
---
Cut a deep 'V' into the top of each baguette. Pull away the tops and the insides of the bread, leaving no more than one centimetre on the bottom and sides of the baguettes. Set the baguettes aside.

Turn the grill on to a high heat. Cook the sausages under the grill until completely cooked throughout. Cut the sausages into bite-sized pieces and set aside.

Preheat the oven to 180˚C/160˚C fan/gas mark 4.

In a bowl, beat together the eggs and milk. Whisk in half of the Cheddar along with the Parmesan, spring onions and sausage chunks. Season with salt and pepper. Sprinkle the remaining Cheddar over the tops of the boats.

Pour the mixture into the baguette boats, dividing it equally. Place the baguettes on a baking tray and bake for 30-35 minutes or until almost completely set in the centres (the egg mixture will continue to cook in its own heat, so remove them from the oven when there is still a slight wobble).

Allow to sit for five minutes, then slice and serve.
Note: cream can be used as an alternative to milk, if you wish.
Nutrition Facts
Per serving 558kcals, 13.2g fat (5.3g saturated), 79.9g carbs (4.1g sugars), 28.4g protein, 3g fibre, 1.389g sodium
---
TOP TIP: Whizz the discarded bread into crumbs and store in the freezer for the next time you need breadcrumbs.
---
MAKE IT YOURS: Add fresh or dried herbs, chopped chillies or dried chilli flakes, cooked crispy bacon, or halved cherry tomatoes to the egg mixture, if desired.
Popular in Low sugar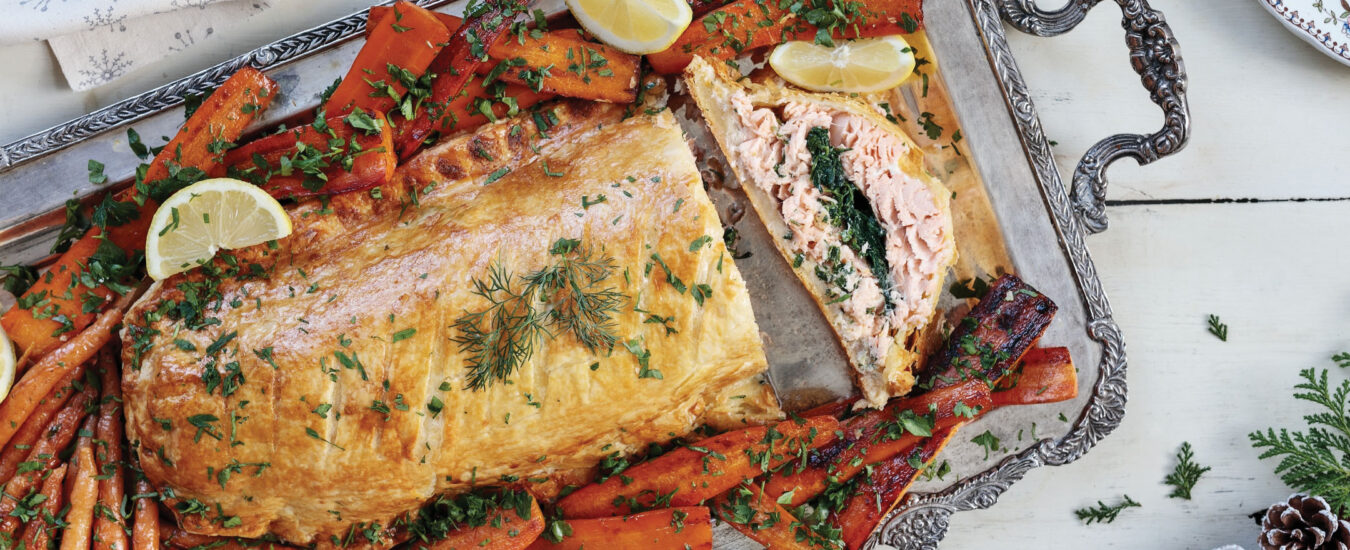 Salmon en croute