Tick the ingredients you need to add your shopping list.
Heat the oil in a large heavy pan over a medium-high heat and cook the sausage meat for 6-7 minutes until browned on all sides, breaking up any lumps with a spoon.
Bring a pan of salted water to a boil. Add the fettuccine and cook according to package instructions. Drain well, reserving about 250ml of the cooking water.
Add the kale to the pan with the sausage meat. Cook for 5-6 minutes until just tender, stirring frequently. Add the garlic and cook for one minute longer.
Add the white wine and bubble for 2-3 minutes, scraping any sticky bits from the bottom of the pan using a wooden spoon.
Add the stock, pasta and 120ml of the reserved cooking water to the pan and stir to combine together well. Stir in the Parmesan and rosemary and season to taste.
Add a little extra cooking water to thin the sauce further, if desired. Serve immediately, with extra Parmesan on the side.
Nutrition Facts
Per serving
669kcals, 38.9g fat (10.8g saturated), 48.9g carbs, 0.2g sugars, 30g protein, 1.3g fibre, 0.869g sodium
Popular in Low sugar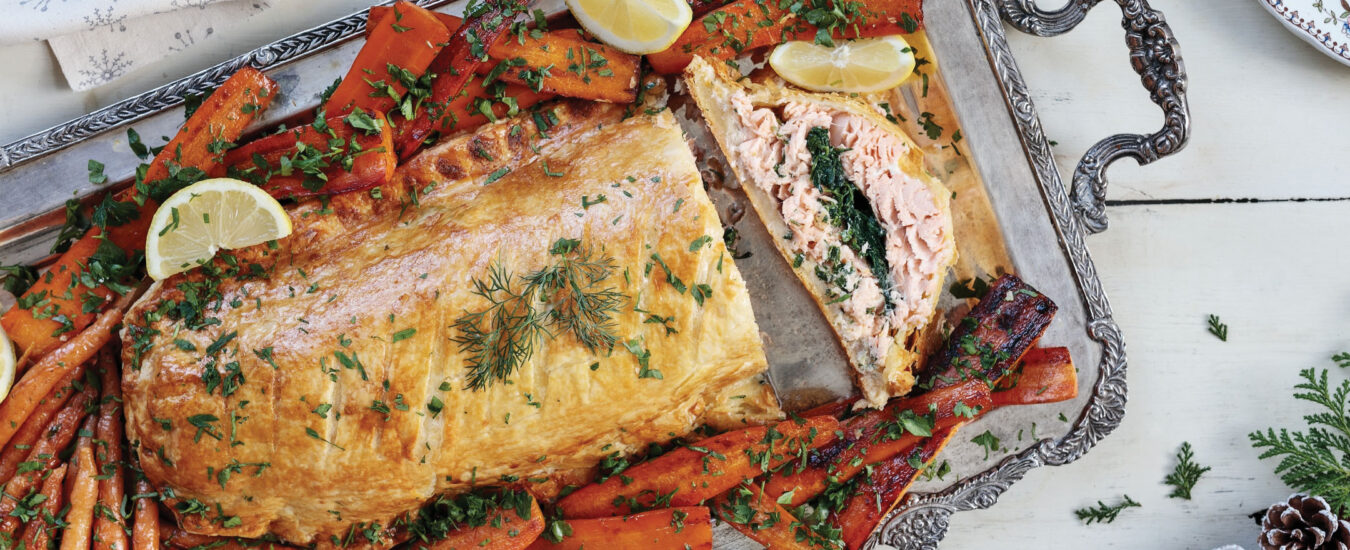 Salmon en croute