Tick the ingredients you need to add your shopping list.
For the cookie base
For the caramel
For the ganache
Preheat the oven to 190°C/170°C fan/ gas mark 4. Grease and line a 7x9 inch tray with greaseproof paper, ensuring it covers the sides.

To make the cookie base, add the butter and sugar to an electric mixing bowl and beat for two minutes until smooth. Add the milk and vanilla, and mix again.

Sieve in the flour, baking powder, bicarbonate of soda and salt, and mix briefly. Fold in the chocolate using a spoon.

Press the mixture into the lined tin. Bake in the oven for 20-22 minutes until golden on top. Leave to cool in the tin.

To make the caramel, add all the caramel ingredients to a large deep saucepan.

Allow to melt over a low heat.

Once melted, turn the heat up to a medium heat and allow it to simmer for 10-12 minutes, stirring constantly, until it is a very thick caramel and a deeper shade of gold.

Pour the caramel onto the cookie base and smooth evenly. Leave to cool at room temperature, then transfer to the fridge until set.

To make the ganache, melt the ingredients together in the microwave and stir until smooth. Pour over the caramel layer and smooth into an even layer. Sprinkle with sea salt.

Transfer to the fridge to set for at least an hour. Once set, cut into bars, and enjoy!
Test Kitchen Tip: These can be made with any chocolate you like, white chocolate is delicious too!
Nutrition Facts
Per serving:  837kcals, 49.7g fat (19.1g saturated), 90.2g carbs (51.3g sugars), 8.3g protein, 3.2g fibre, 0.382g sodium 
Popular in Dairy-free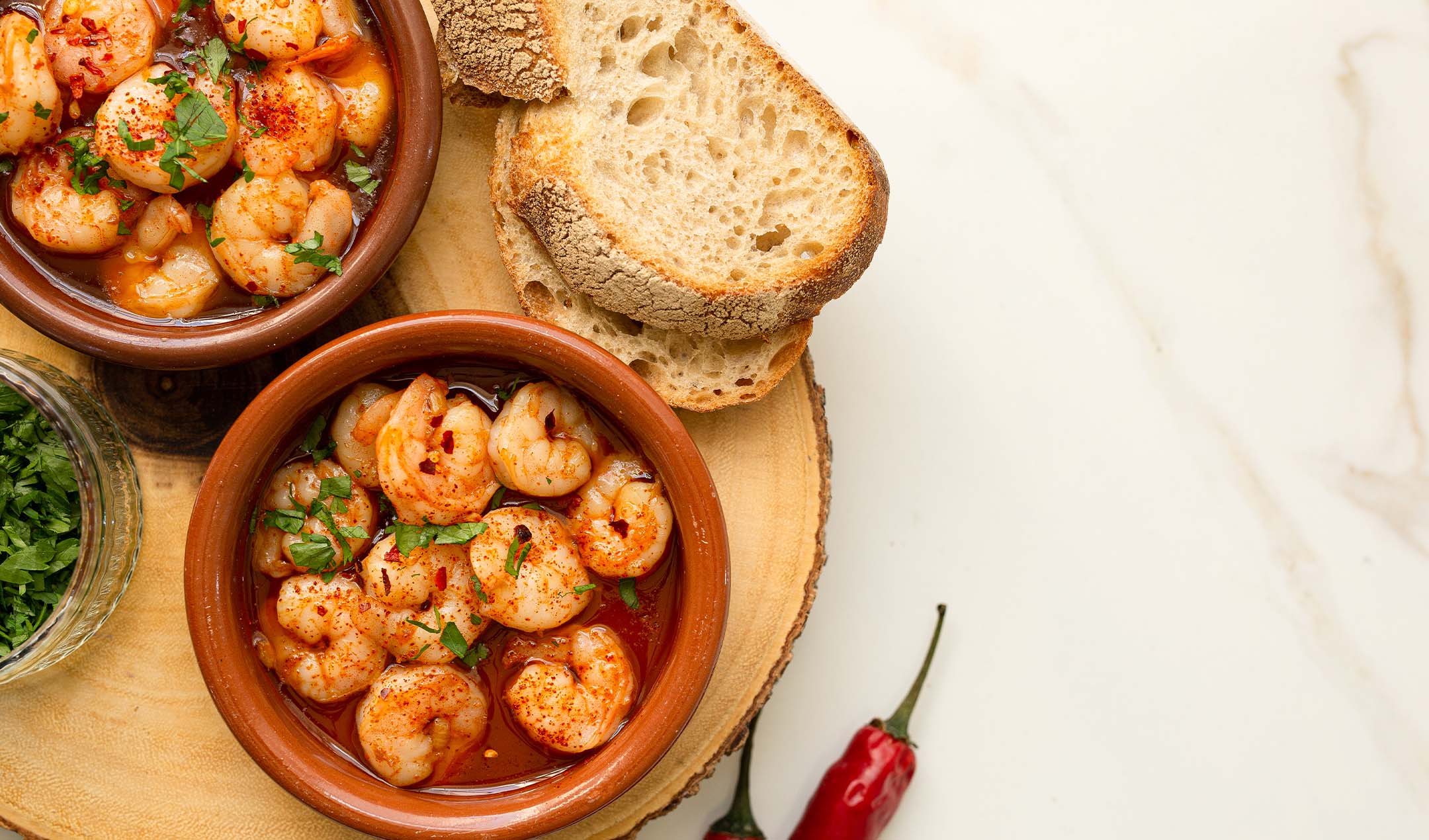 Gambas al ajillo