Tick the ingredients you need to add your shopping list.
For the salsa:
For the salmon:
To serve:
In a small bowl, combine the avocados, kiwis, spring onions, coriander, red onion, lime juice, garlic, jalapeño and a generous pinch of flaked salt and black pepper. Season to taste with additional sea salt and/ or lime juice, then set aside.
Heat the grill to high and line a large baking tray with foil. Mix together the smoked paprika, chilli powder and cumin in a small bowl.
Turn the grill on to a high heat and line a baking tray with tin foil.
Season the salmon fillets with the spice mixture and place on the prepared baking tray. Place under the grill for 8-10 minutes or until cooked to your liking.
Warm the tortilla wraps in the microwave for 30 seconds.
Flake the salmon and serve with the tortillas with the avocado kiwi salsa. Add a drizzle of your favourite hot sauce or other taco toppings, if desired.
Nutrition Facts
Per Serving: 693kcals, 39.2g fat (8.5g saturated), 49.6g carbs (9.6g sugars), 42g protein, 11.9g fibre, 0.414g sodium
Popular in Dairy-free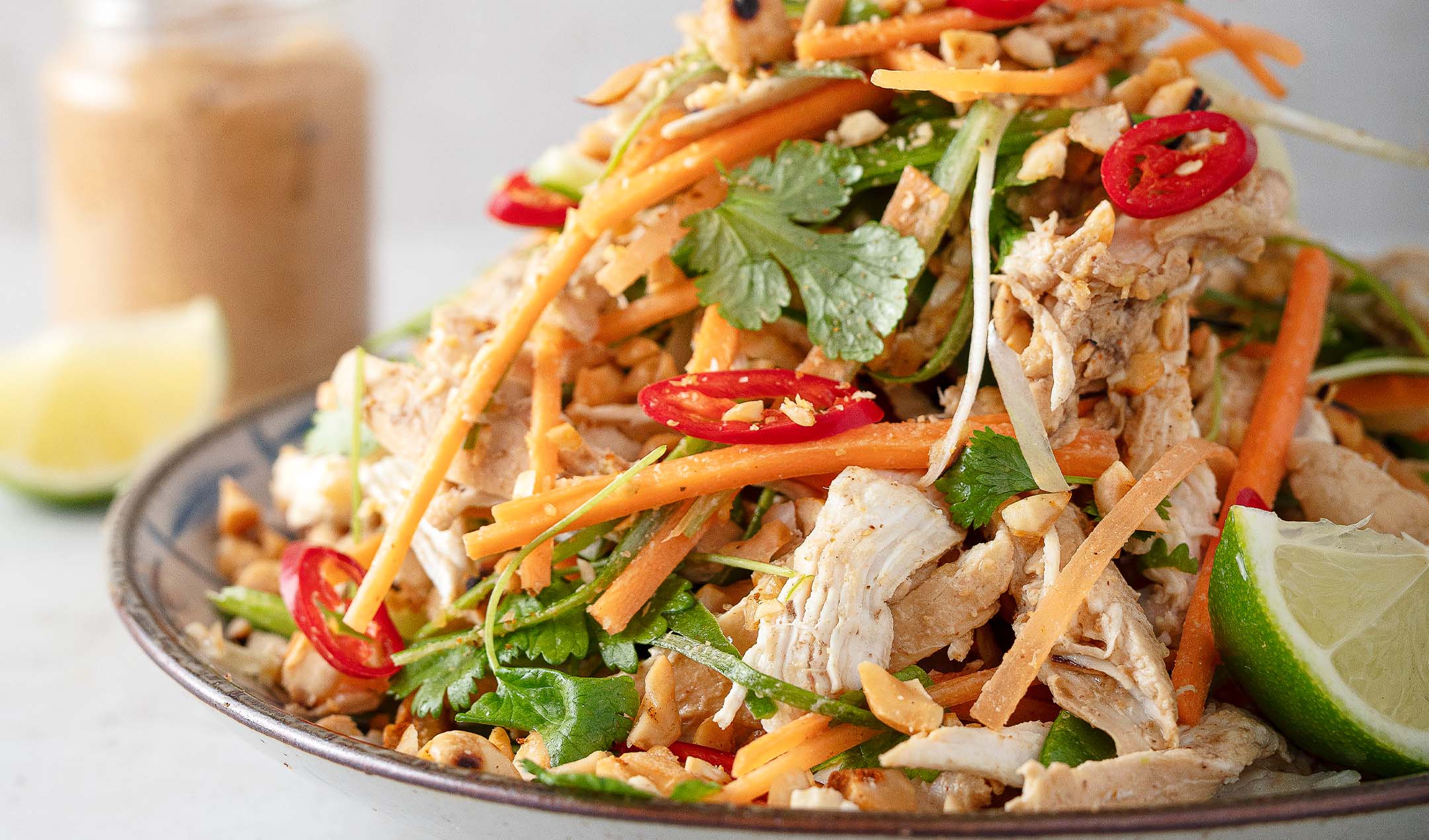 Peanut chicken salad