Tick the ingredients you need to add your shopping list.
For the kale pesto:
For the salmon spaghetti:
To serve:
---
Bring a pot of salted water to the boil and blanch the kale leaves for 30 seconds. Drain well and dry with kitchen paper.
For the pesto, place the kale, pine nuts, chilli, garlic, parsley, oregano, lemon juice, salt, pepper and olive oil in the bowl of a food processor. Whizz to a coarse paste. Stir through the grated Parmesan and set aside.
Season the salmon on both sides.
Heat the olive oil in a frying pan over a medium-high heat. Cook the salmon for 3-4 minutes on each side or until cooked to your liking. Remove from the heat and allow to cool slightly, then use a fork to flake the salmon.
Bring a large saucepan of salted water to the boil and cook the spaghetti according to the package instructions until al dente. Drain, reserving about 60ml of the cooking liquid. Return the pasta to the pan.
Add the pesto and reserved cooking liquid to the spaghetti and toss to combine. Add the salmon and stir through. Divide between serving bowls and top with grated Parmesan and black pepper. Drizzle with extra-virgin olive oil and serve.
Nutrition Facts
Per serving: 823kcals, 51.4g fat (8.4g saturated), 59.6g carbs, 0.6g sugars, 36.1g protein, 1.6g fibre, 0.262g sodium
---
MAKE IT YOURS:
Substitute the kale for spinach, if you prefer, and skip step 1.
Popular in Fish & seafood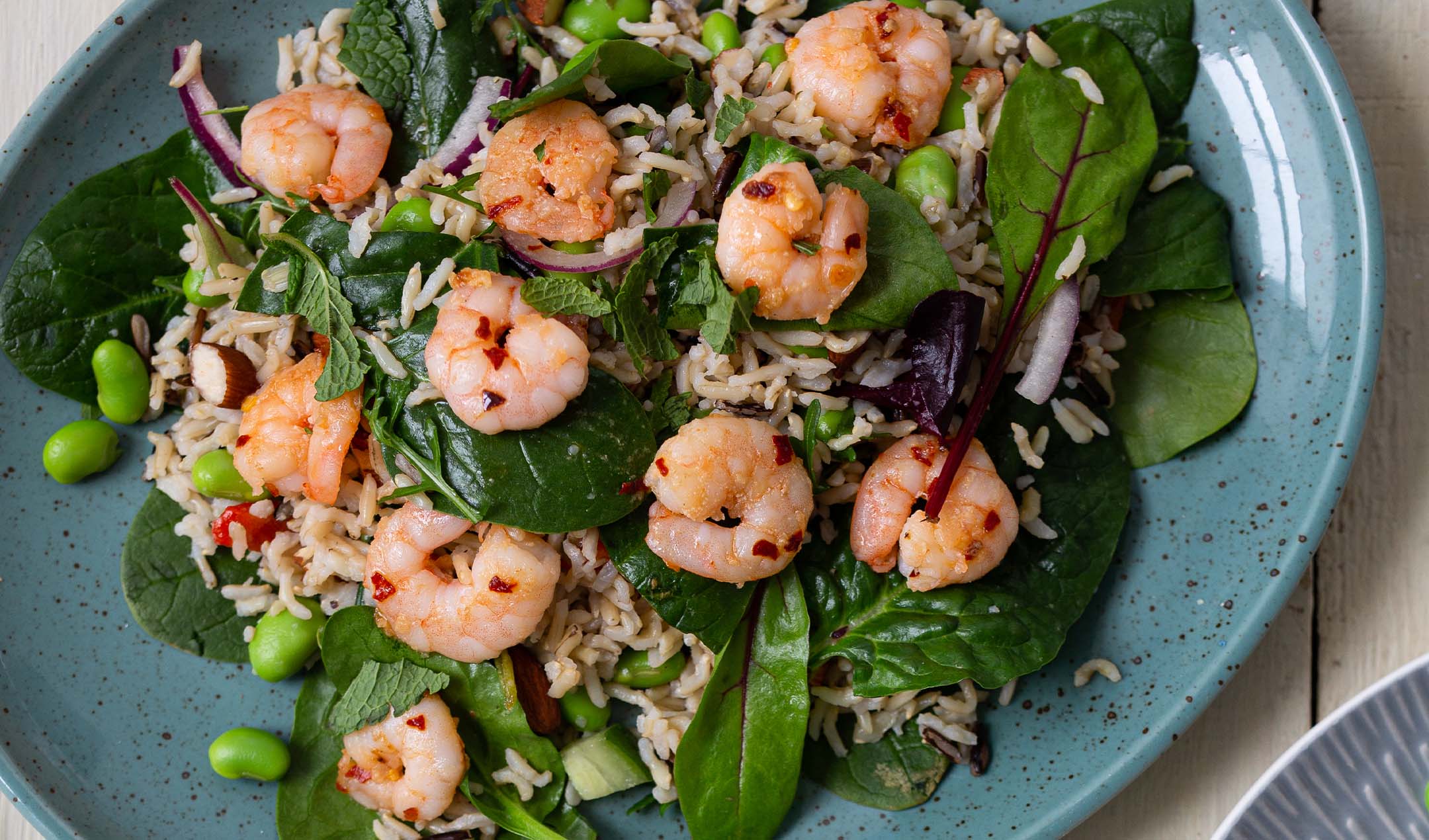 Prawn, edamame & wild rice salad