Tick the ingredients you need to add your shopping list.
Peel the onions, garlic and ginger. Slice the onions and mushrooms, grate the ginger and crush the garlic with some salt. Melt the butter in a large pan and add the onions, garlic and ginger with some salt and pepper.
When the onions have softened a bit, add the cardamom, cumin, turmeric, cinnamon, chilli powder and bay leaves. Now add the sliced mushrooms to the pan and cook for a couple of minutes, stirring regularly. Pour in the water, stir, and simmer for 15 minutes, then check the seasoning.
Meanwhile, remove the stalks from the chard* and add the leaves in batches to the pot until it is all wilted. Turn the heat to low and gently stir in the yoghurt and crème fraîche.
Serve with rice and top with the almonds and pomegranate seeds.
---
TOP TIP:
Don't throw away the stalks! You can use them to make stock (they'll keep in the freezer), but they are also really nice chopped roughly, sautéed with butter and served as a side dish with a main course.
This recipe is taken from the Currabinny Cookbook. To buy the book click here.
Check our interview with James Kavanagh and William Murray, authors of the Currabinny Cookbook.
Popular in Indian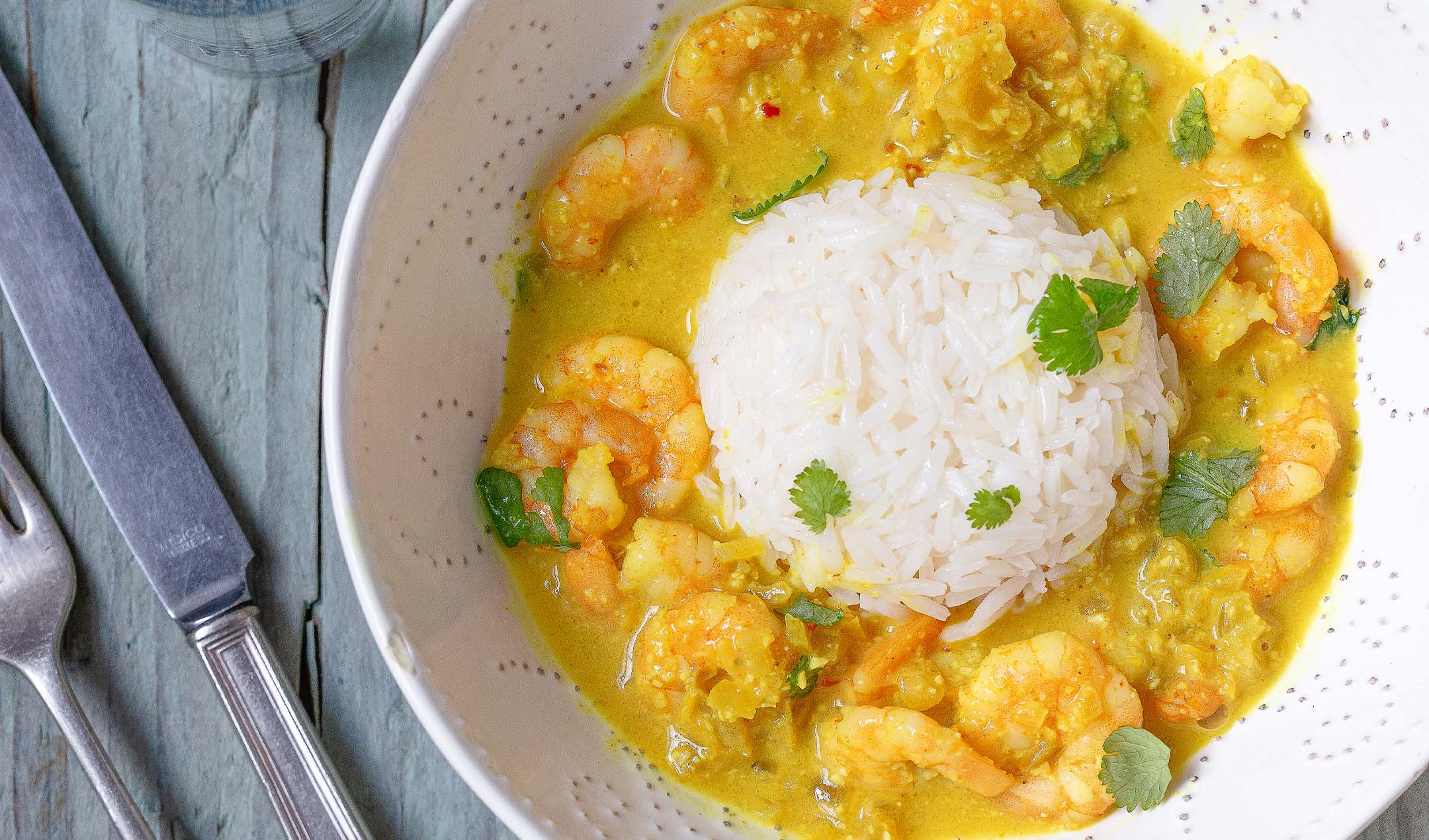 Quick prawn korma