Tick the ingredients you need to add your shopping list.
For the base:
For the filling:
To decorate:
Line a 20cm loose bottomed cake tin with non-stick parchment paper.
For the base, whizz the rocky road and Digestive biscuits in a food processor until they are roughly crushed, or place in a sealable bag and bash with a rolling pin.
Place the crushed biscuits into a bowl and pour over the melted butter. Stir together until the mixture resembles wet sand.
Transfer the mixture into the prepared tin and push firmly to form an even base for the cheesecake. Place in the fridge to set while you make the filling.
Place the chocolate in a small bowl and melt in the microwave for 30 second bursts until fully melted. Allow to cool slightly.
In a large bowl, whip the cream until it forms soft peaks. Fold in the cocoa powder.
In a separate bowl, beat together the cream cheese and sugar. Gently fold this into the cream mixture, then fold in the cooled chocolate. Fold in the mini marshmallows and chocolate chips.
Pour the mixture over the set biscuit base. Use an angled palette knife or the back of a spoon to level out the top. Place into the fridge and allow to set overnight.
Remove the cheesecake from the fridge, open the tin and slowly peel off the parchment paper. Use a palette knife to smooth the sides of the cheesecake, if required.
Decorate with a drizzle of melted chocolate, a mound of mini marshmallows and crushed rocky road.
Nutrition Facts
Per Serving: 478kcals, 29g fat (16.2g saturated), 52g carbs (25.9g sugars), 4.7g protein, 1.8g fibre, 0.21g sodium
Popular in Chocolate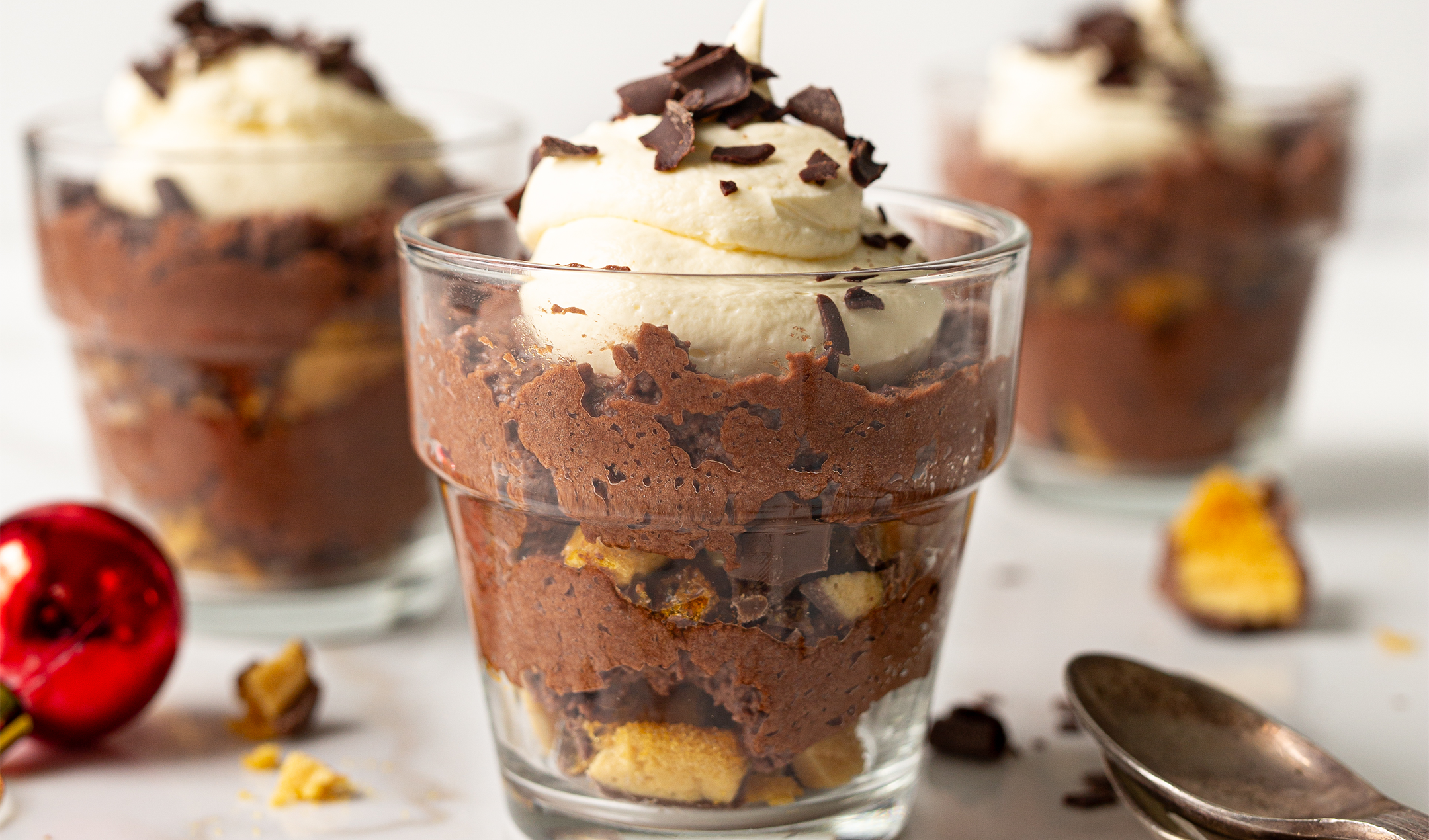 Gluten-free chocolate and honeycomb mousse by EUROSPAR