Tick the ingredients you need to add your shopping list.
Preheat the oven to 165°C/145 ̊C fan/ gas mark 4. Remove the strings of the sugar snap peas. Halve some on the bias.
Trim the snow peas and remove the thick stems of the pea tendrils.
Place four salmon portions on paper towels and pat dry. Season well with salt and pepper.
In a small cup, stir together one tablespoon crème fraîche and the mustard. Place the salmon, what used to be the skin-side down, in a 23x33cm baking dish or a rimmed baking sheet and smear the crème fraîche mixture on top. Sprinkle the chopped pistachios on top to coat the fish.
Bake the salmon for 20-25 minutes, until completely opaque up the sides of the fish. (If you like your salmon on the medium-rare side, you could go for about 15 minutes.)
Bring a small pot of water to a boil and prepare an ice bath. Blanch your sugar snap peas until crisp tender and bright green, about two minutes, and transfer to the ice bath using a spider or tongs.
Now blanch your snow peas for about one minute and transfer to the ice bath.
In a small bowl, combine the zest and lemon juice, white balsamic vinegar, remaining crème fraîche, and oil and season well with salt and pepper.
Drain and dry the peas on paper towels before combining with the pea tendrils and the dressing in a large serving bowl. Serve the pea mixture alongside the salmon with lemon wedges.
This recipe is from the book 'Salad Freak: Recipes to Feed a Healthy Obsession' by Jess Damuck. Published by Abrams
Popular in Fish & seafood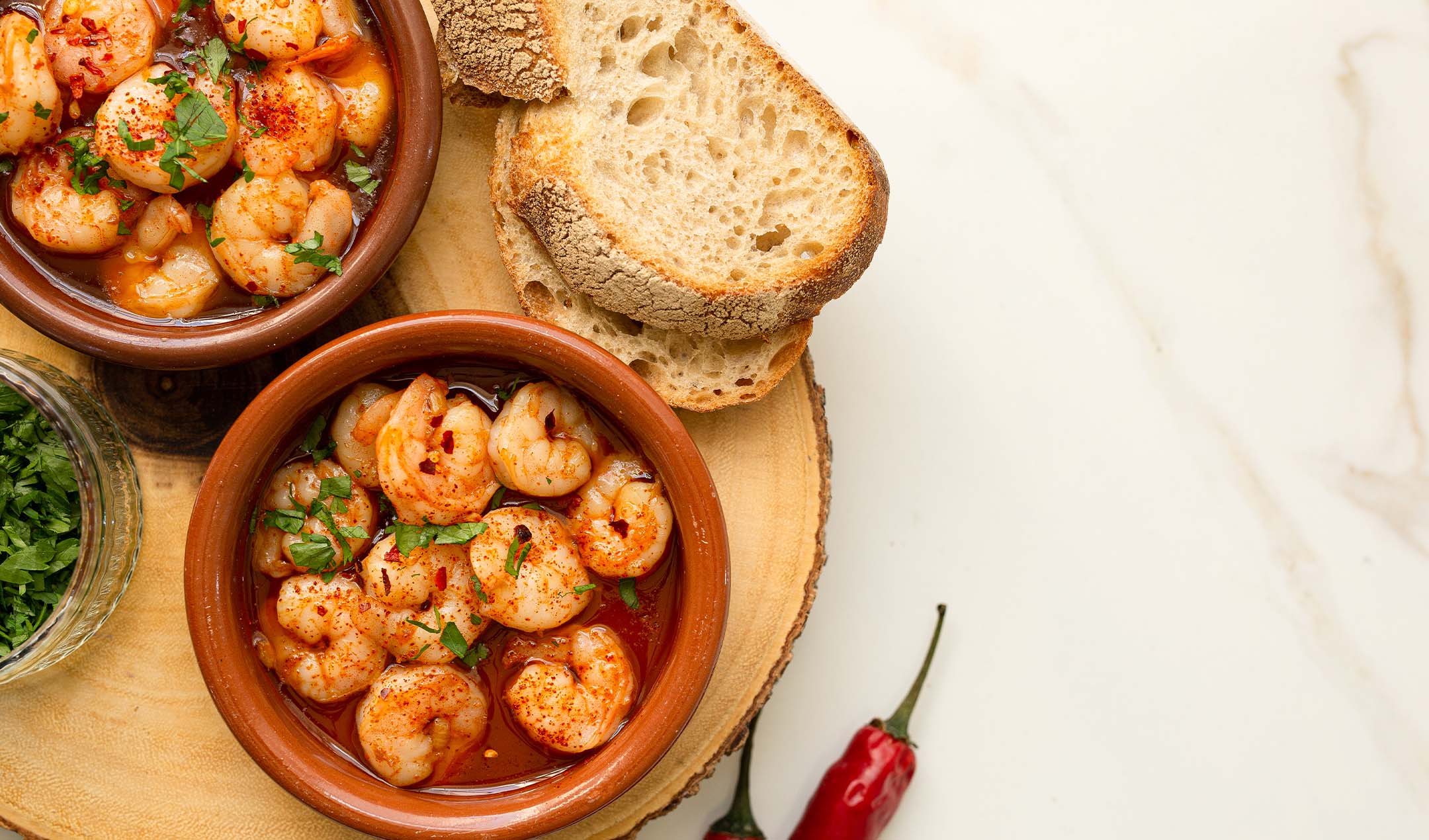 Gambas al ajillo