Tick the ingredients you need to add your shopping list.
For the cauliflower:
For the hummus:
For the salad
Preheat the oven to 200°C/180°C fan/ gas mark 6.
Cut the cauliflower, (top down to the base) into 7cm thick steaks – you should get 2-3 steaks from a large cauliflower and can use all the loose remaining florets also. Add all the cauliflower in an even layer, to a large baking tray lined with baking parchment. Whisk together one tablespoon of oil and a pinch of salt and pepper with the remaining ingredients for the cauliflower and brush all over the steaks. Roast for 20 minutes until they're just beginning to char.
Mix the hummus ingredients together with half a tablespoon of olive oil and season with a pinch of salt and pepper if needed.
To assemble the salad, whisk the pesto with the lemon juice and toss through the remaining salad ingredients and half the coriander. Add the dressed salad to one side of a serving platter, and the hummus to the other. Add the roasted cauliflower to the centre, garnish with the remaining coriander and serve sharing-style.
Nutrition Facts
Per serving: 383kcals, 14.8g fat (2.2g saturated), 54.8g carbs, 20g sugars, 21.2g protein, 24.2g fibre, 0.801g sodium
Popular in Gluten-free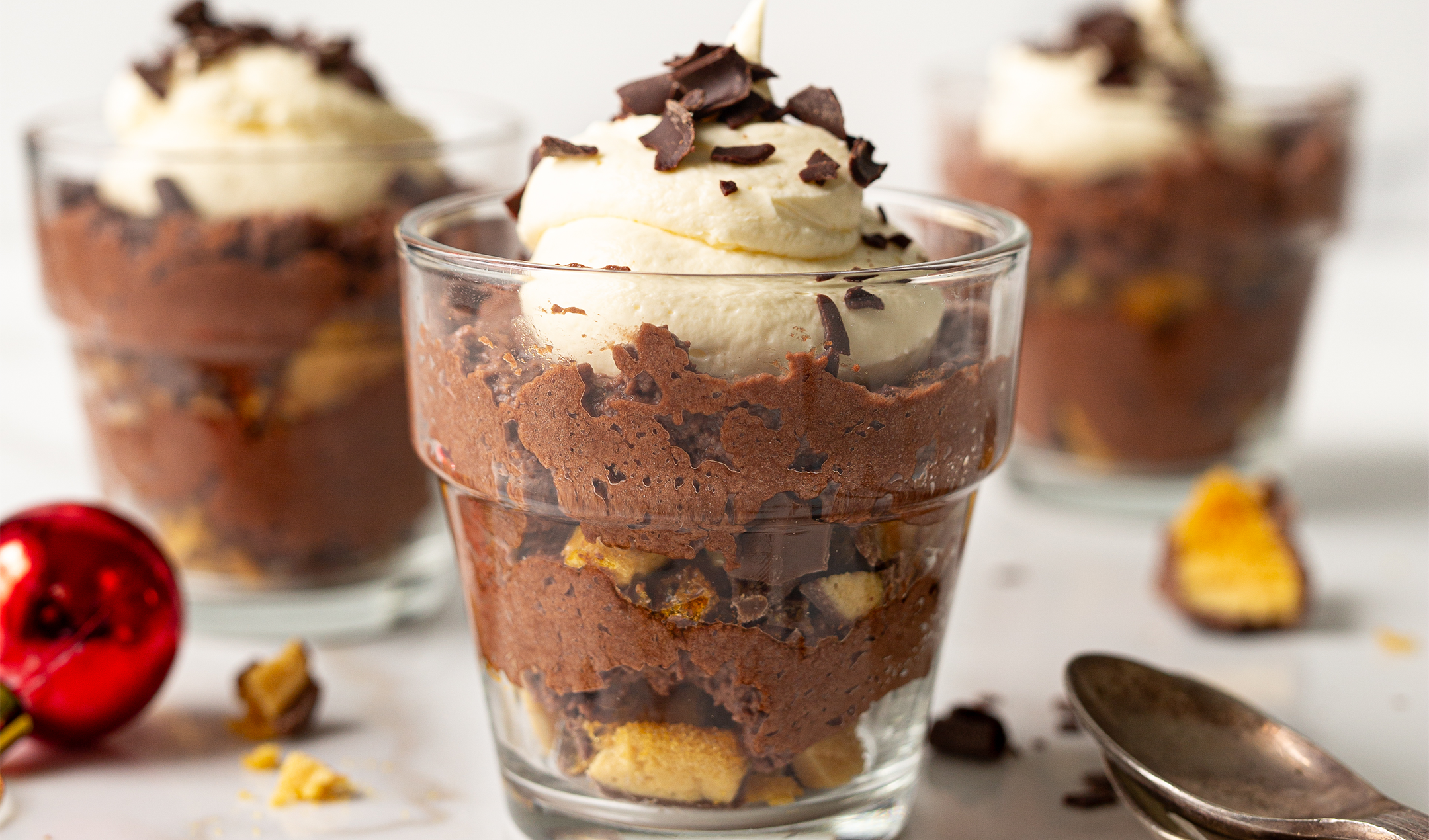 Gluten-free chocolate and honeycomb mousse by EUROSPAR