Tick the ingredients you need to add your shopping list.
Preheat the oven to 200°C/180°C fan/ gas mark 6.
Remove the top of each tomato, cutting horizontally, setting the tops aside to use later. Scoop the pulp from each tomato into a bowl, chopping any of the larger bits of tomato pulp on a board. Transfer the empty tomatoes to a 20 x 20cm high-sided baking tray, so they fit snugly and hold each other up. Add a small pinch of salt to each tomato cavity.
Heat half a tablespoon of oil in a large pan over a medium heat, when hot add the chopped onion and a pinch of salt and cook for five minutes, stirring occasionally until. the onions are softened. Mix the rice into the pan with the onions and add the tomato pulp, herbs, remaining salt and pepper, tomato purée and 100ml of hot water. Stir to combine the tomato purée, lower the heat and simmer for eight minutes until the rice is nearly cooked. Remove from the heat and allow to cool. Add the feta to the cooled rice mixture and mix to combine.
Fill each tomato with the rice mixture, overfilling slightly. Top each filled tomato with its matching lid. Drizzle with olive oil and a pinch of salt and bake for 20 minutes.
Nutrition Facts
Per serving: 380kcals, 20.1g fat (5.9g saturated), 43.3g carbs, 8.8g sugars, 8.9g protein, 4.2g fibre, 0.590g sodium
Popular in Gluten-free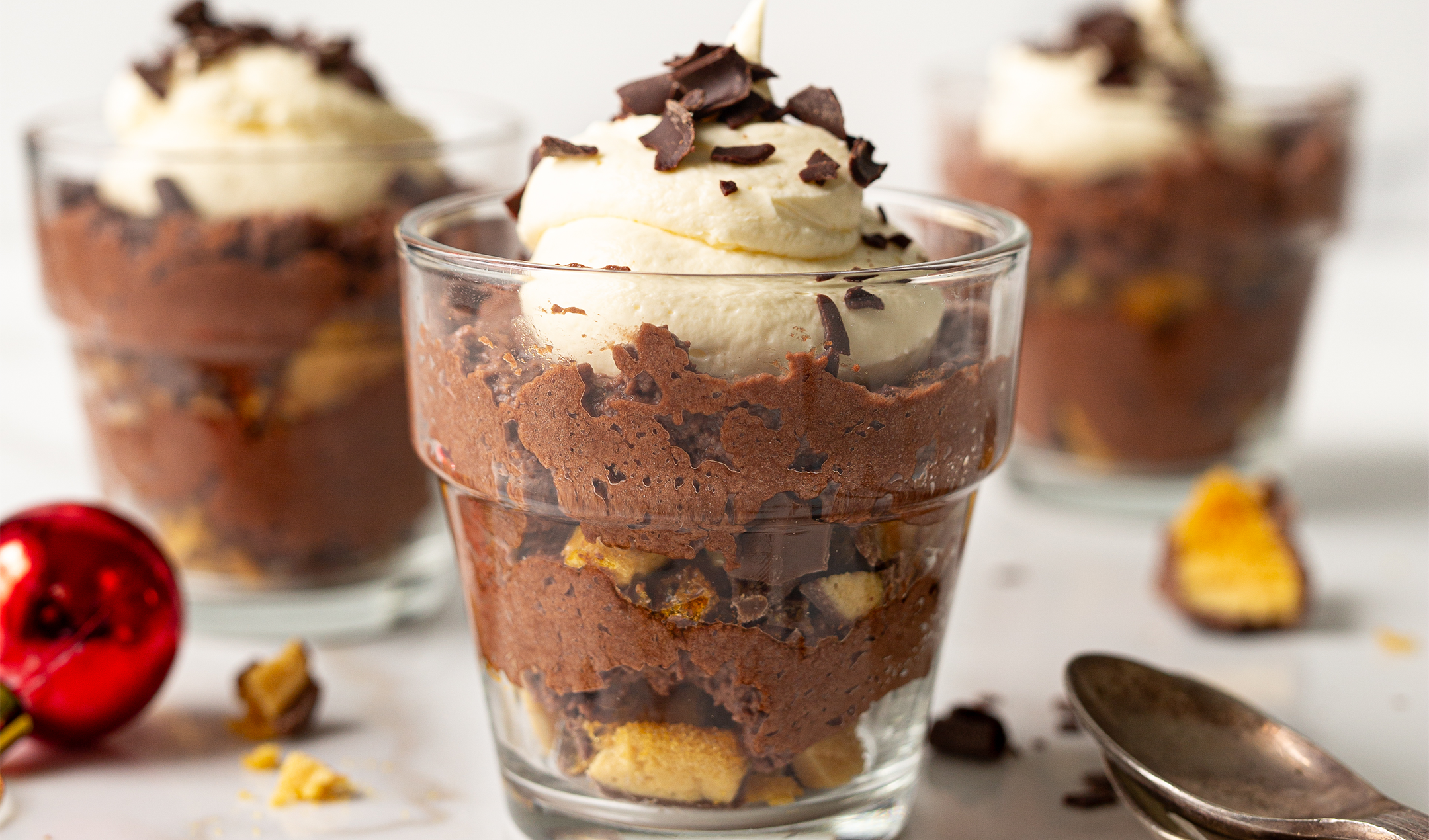 Gluten-free chocolate and honeycomb mousse by EUROSPAR