Tick the ingredients you need to add your shopping list.
For the sponge:
For the filling:
To decorate:
Preheat the oven to 190˚C/170˚C fan/gas mark 5. Grease and line a Swiss roll tin with parchment paper.

Sift the flour, baking powder and cocoa powder into a small bowl and set aside.

Beat the eggs, caster sugar and food colouring with an electric whisk for about 10 minutes, until the mixture has more than doubled in volume.

Gradually fold in the flour mixture until incorporated. Stir in the butter.

Pour the batter into the prepared tin and bake for 12-15 minutes, until a skewer inserted into the centre comes out clean.

As soon as the cake is out of the oven, sprinkle with icing sugar and invert it onto a clean tea towel.

Peel off the parchment paper, sprinkle with more icing sugar, then roll up the cake with the towel. Place on a wire rack to cool.

Beat the cream cheese for the filling for three minutes until fluffy, then slowly beat in the icing sugar until combined. Beat in the vanilla and cream until it reaches a thick but spreadable consistency. Stir in the sprinkles.

Gently unroll the cake and spread the buttercream in an even layer.

Roll the cake up again and set aside.

Melt the white chocolate in a bowl over a saucepan of simmering water until smooth, then drizzle over the top. Decorate as desired with more sprinkles. Leave to set before slicing.
Nutrition Facts
Per Serving 336kcals, 12.5g fat (7.2g saturated), 53.6g carbs, 47.3g sugars, 4.5g protein, 0g fibre, 0.089g sodium
Popular in Cakes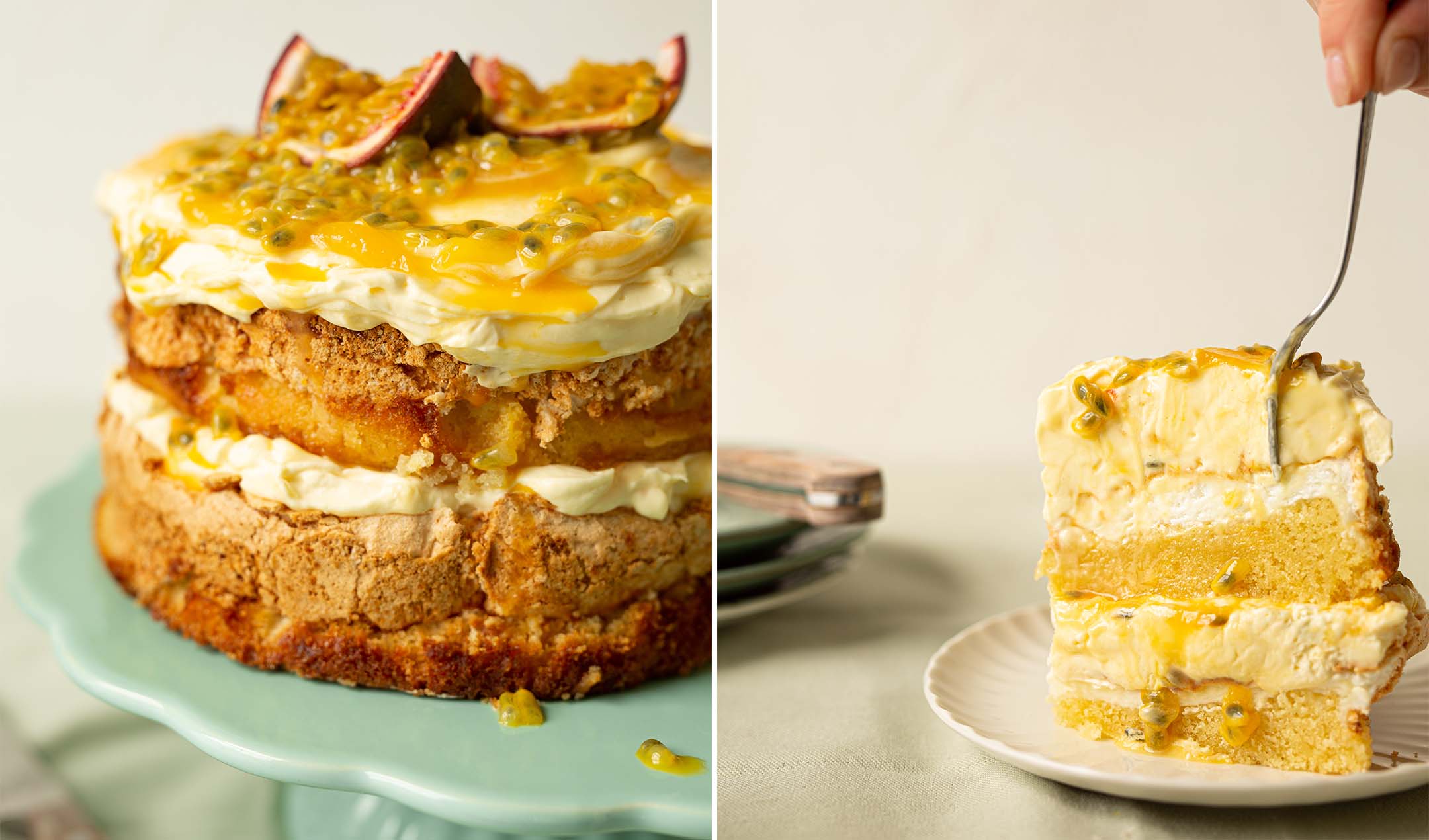 Passionfruit meringue gateaux