Tick the ingredients you need to add your shopping list.
Cook the quinoa according to the package instructions, then allow to cool. Fluff the cooled quinoa with a fork.
Preheat the oven to 180˚C/160˚C fan/gas mark 4. Lightly coat a baking dish with olive oil or cooking spray.
Cut a 1cm-thick slice from the top of each tomato, reserving the tops. Use a teaspoon to scoop out the pulp and juice from the tomatoes into a bowl and set aside. Place the hollowed tomatoes in the prepared dish.
Heat the olive oil in a large pan over a medium-high heat. Add the shallots, garlic, yellow pepper and dried herbs and cook for 4-5 minutes, stirring occasionally.
Add the reserved tomato pulp and juice and cook for a further 7-8 minutes until the mixture thickens.
Add the quinoa, fresh basil, Mozzarella and Parmesan. Toss everything together and season to taste with salt and pepper.
Spoon the quinoa mixture into the hollowed tomatoes, mounding it slightly over the tops. Replace the reserved tomato tops and bake the stuffed tomatoes for 20-25 minutes until the quinoa is heated through. Serve hot or at room temperature.
Nutrition Facts
Per serving
166kcals, 5.4g fat (1.4g saturated), 24.2g carbohydrates, 4.8g sugars, 7.2g protein, 4.1g fibre, 0.093g sodium
Popular in Gluten-free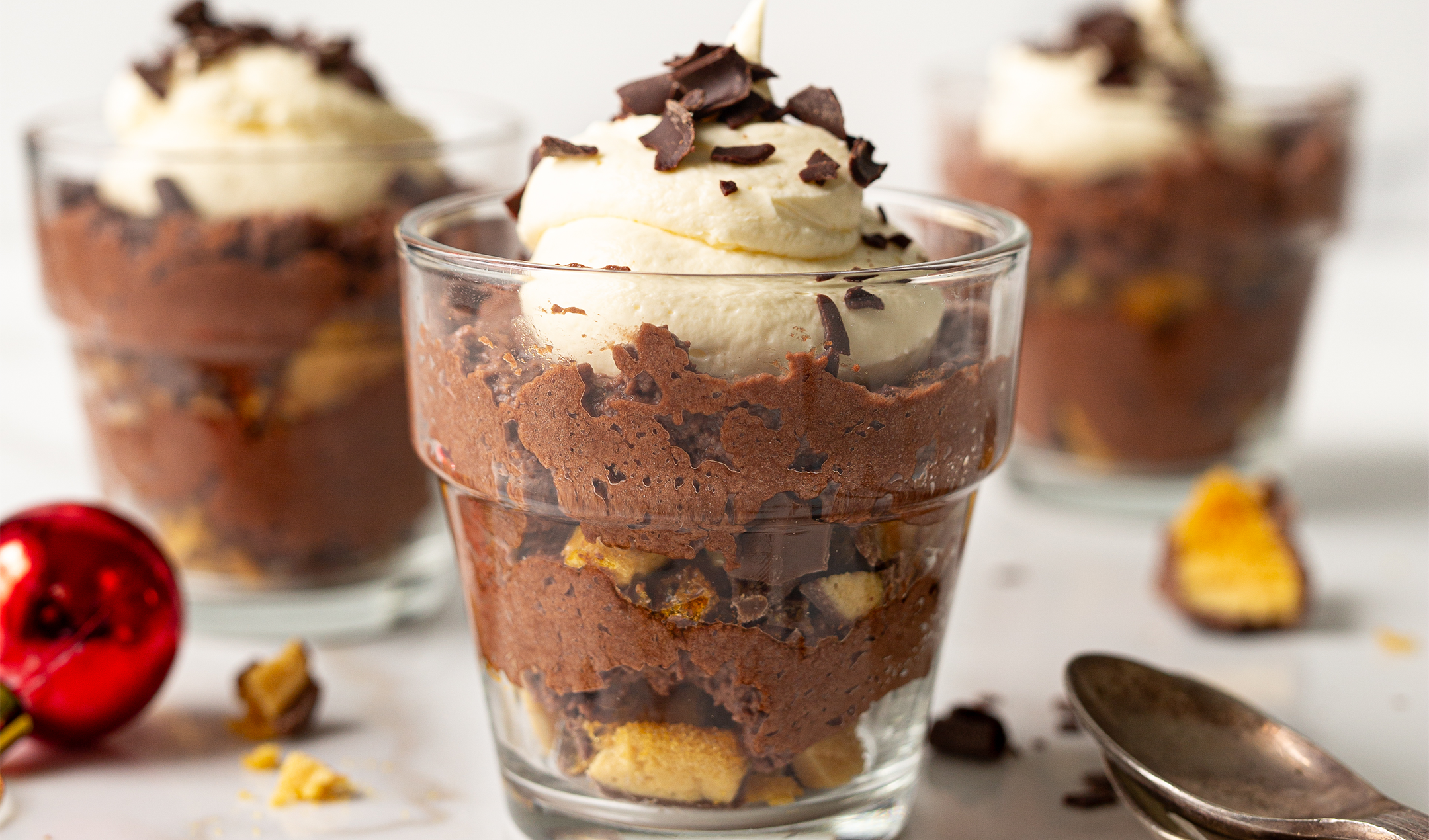 Gluten-free chocolate and honeycomb mousse by EUROSPAR