Tick the ingredients you need to add your shopping list.
Stir the basil leaves into the Ricotta and set aside.
Bring a large pot of salted water to the boil and cook the pasta to al dente according to package instructions. Drain the pasta, reserving a little of the cooking water.
While the pasta is cooking, heat the olive oil in a pan over a medium heat. Add the garlic and cook for one minute, stirring constantly. Add the tomatoes and cook for another minute.
Add the drained pasta to the pan along with four tablespoons of the reserved pasta water. Season generously with salt and black pepper and stir well. Cook for another 4-5 minutes until the tomatoes are tender but not falling apart.
Stir in the Ricotta, stirring to melt it and coat the pasta and tomatoes. Serve immediately topped with extra fresh basil and some grated Parmesan.
Note: fusilli or other short pasta can be used as an alternative to penne, if you wish.
Nutrition Facts
Per serving: 583kcals, 25.1g fat (7.7g saturated), 66.7g carbs, 5g sugars, 25.5g protein, 2.4g fibre, 0.334g sodium
Popular in Pasta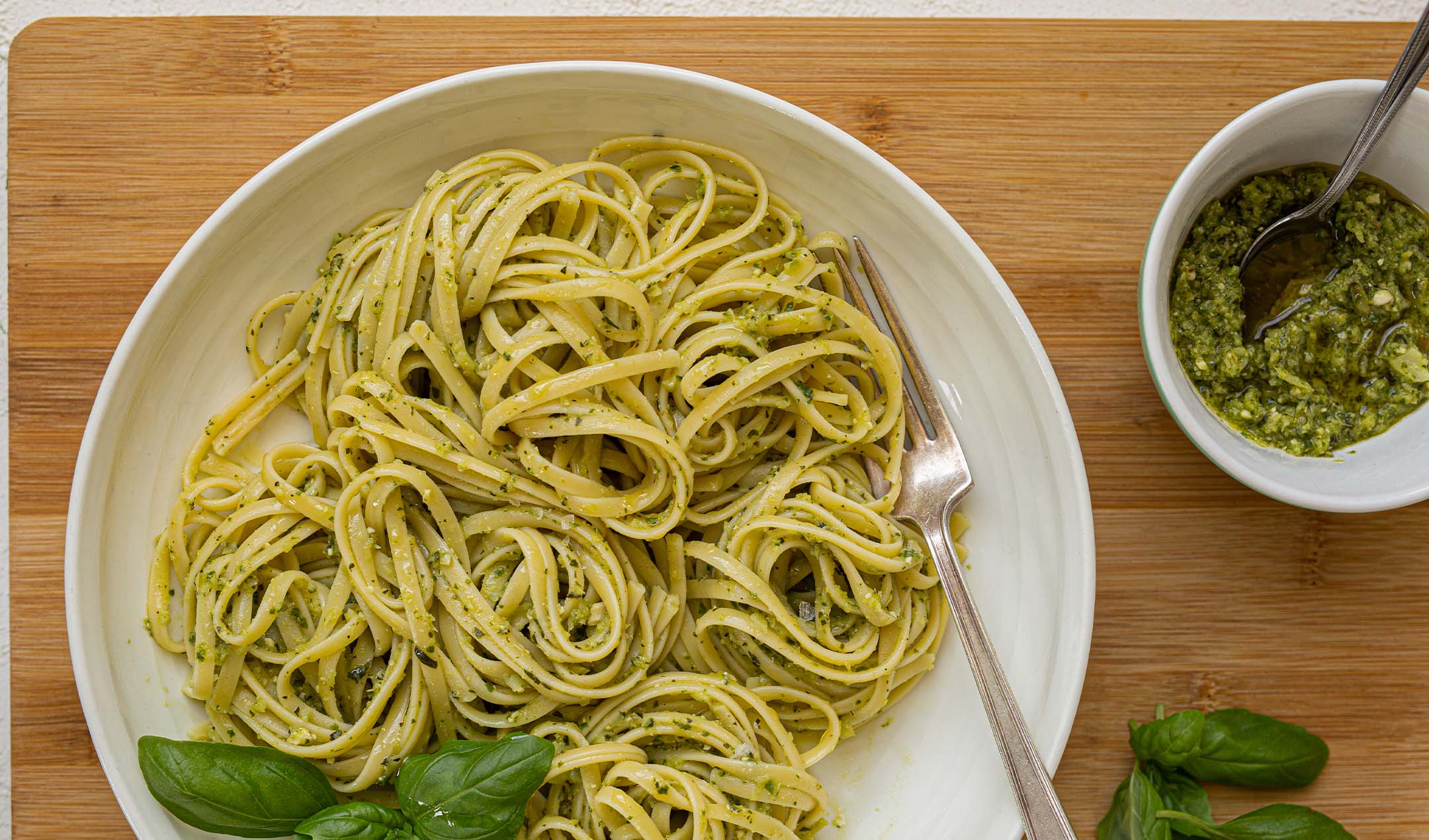 No-waste broccoli pesto pasta