Tick the ingredients you need to add your shopping list.
---
Bring a large saucepan of salted water to the boil and cook the noodles according to the package instructions until tender. Rinse under cold water, then drain well and set aside.
Heat the oil in a large saucepan over a medium heat. Add the garlic, lemongrass and ginger and cook for 30-45 seconds until fragrant. Add the curry paste and cook for 30 seconds.
Add the stock, tamari, fish sauce and sugar and bring to a boil. Reduce the heat and simmer for 20 minutes.
Stir in the coconut milk, mushrooms, spinach, lime juice and coriander. Cook for 2-3 minutes, then add the prawns and cook for a further 2-3 minutes to heat through.
To serve, place rice noodles into serving bowls and ladle over the soup. Garnish with chopped coriander, spring onions, chilli and lime wedges as desired.
Nutrition Facts
Per serving: 455kcals, 31.8g fat (25.6g saturated), 22.2g carbs, 7.5g sugars, 24.8g protein, 4.9g fibre, 2.214g sodium
---
MAKE IT YOURS:
You can mix up the vegetables in this laksa to suit your taste. Try baby sweetcorn, green beans, sugar snaps, mangetout, onion, carrots, tenderstem broccoli, peppers, peas and/or beansprouts! Use reduced-fat coconut milk to lower the fat content and calories. If you prefer, you could add leftover cooked chicken instead of the prawns.
Popular in Gluten-free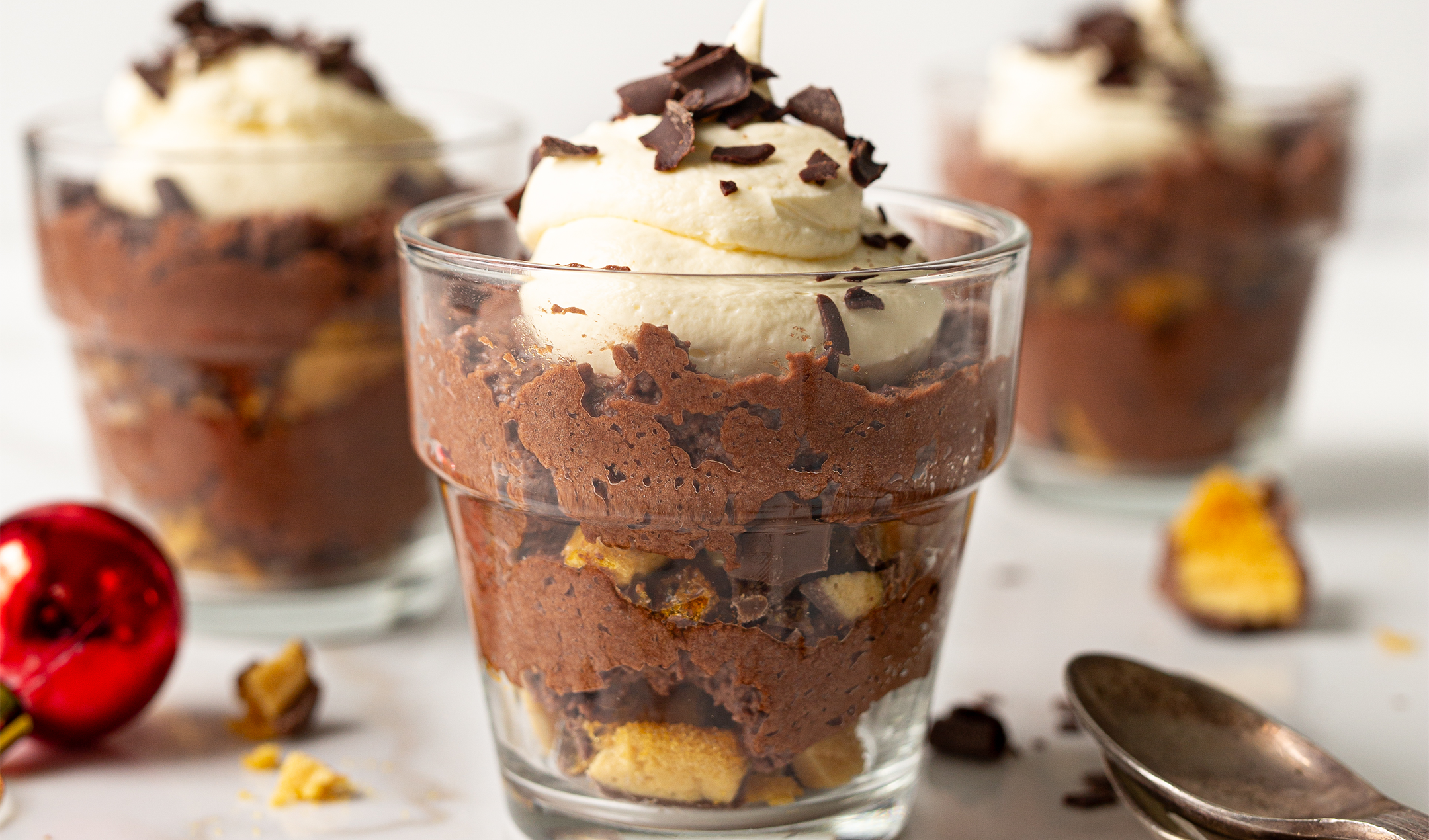 Gluten-free chocolate and honeycomb mousse by EUROSPAR