Tick the ingredients you need to add your shopping list.
In a bowl, toss together the tomatoes, chillies, sweetcorn, spring onions, avocado and coriander. Sprinkle with salt to taste and squeeze the lime juice over the top. Set the fresh salsa aside.

Heat the oil in a large pan over a medium heat. Add the red onion and cook for 5-6 minutes until softened.

Add the garlic, soy sauce, lime juice, sweet chilli sauce, chilli flakes and prawns and toss to combine. Cook for 3-5 minutes until the prawns are pink and cooked through.

Add the mango, stir to incorporate and heat through for 1-2 minutes.

Serve the prawn and mango with the fresh salsa and small soft tortillas or hard taco shells.
Note: Hard taco shells can be used as an alternative to Small soft tortillas, if you wish.
Nutrition Facts
Per serving: 499kcals, 20.5g (4.4g saturated), 43g carbs (8.9g sugars), 48.3g protein, 5.5g fibre, 0.392g sodium
Popular in Dairy-free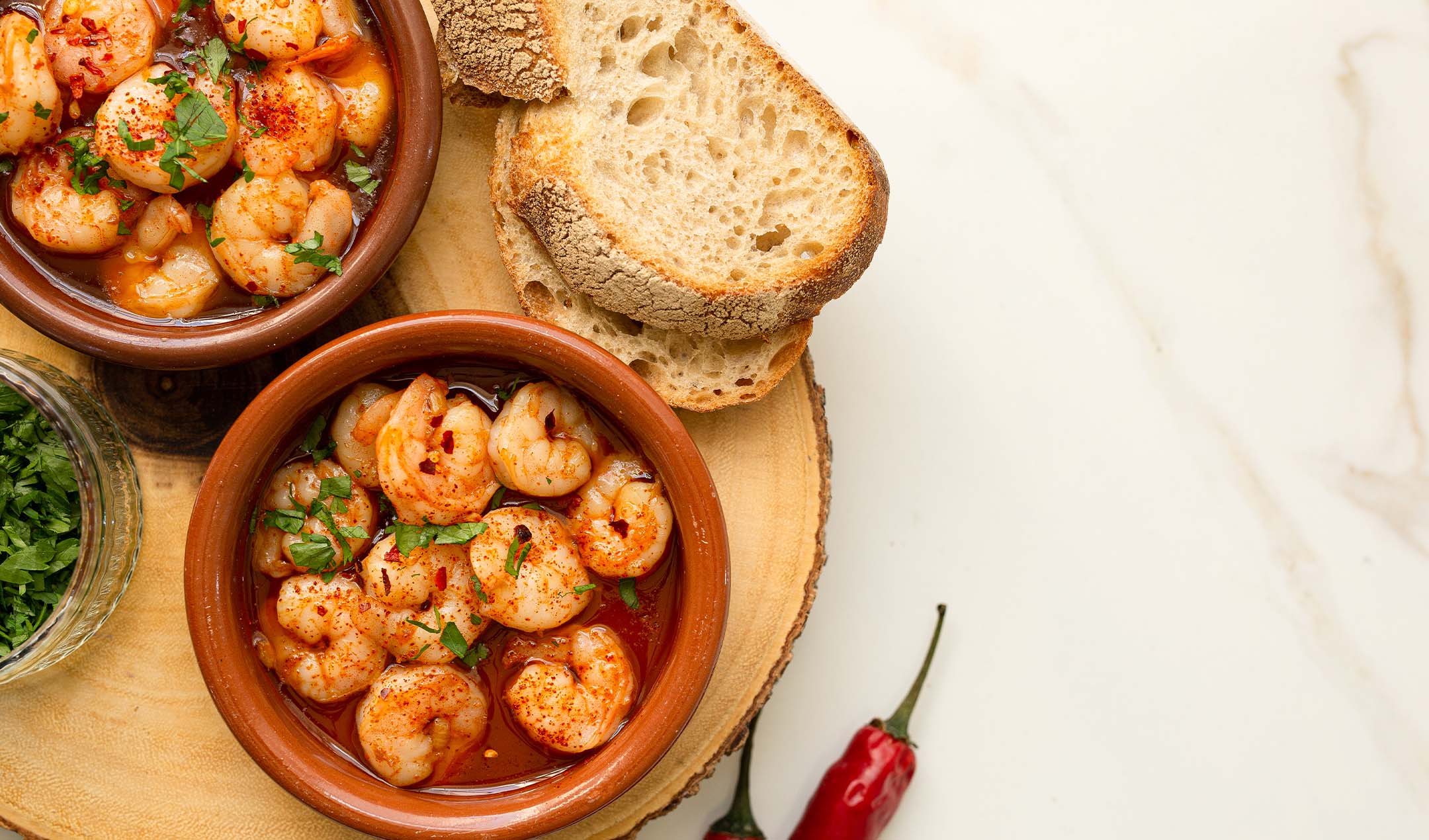 Gambas al ajillo