Tick the ingredients you need to add your shopping list.
For the potato salad:
For the salmon:
To serve:
Place the potatoes in a large pan, add a pinch of salt and cover with 2-3cm of cold water. Bring to the boil over a high heat and cook for 8-10 minutes until tender when pierced with a fork. Drain in a colander and set aside to cool a little.
In a large bowl, combine the mayonnaise with the mustard, chives and scallions. Season with salt and black pepper.
When the potatoes are still a little warm, toss them with the mayonnaise mixture.
Season the salmon fillets with a little salt. Place the water, onion and herbs in a large pan over a medium heat and bring to a gentle simmer.
Place the salmon fillets into the pan, skin-side down. Cover and cook for 6-8 minutes, or until done to your liking.
Serve the potato salad with the salmon, generous handfuls of watercress, spinach or lamb's lettuce and lemon wedges on the side.
Note: Baby/salad potatoes can be used as an alternative to New season potatoes, if you wish.
Nutrition Facts
Per Serving:
479kcals, 21.1g fat (3.1g saturated), 28.4g carbs (0.5g sugars), 42.8g protein, 5.9g fibre, 0.286g sodium
Popular in Gluten-free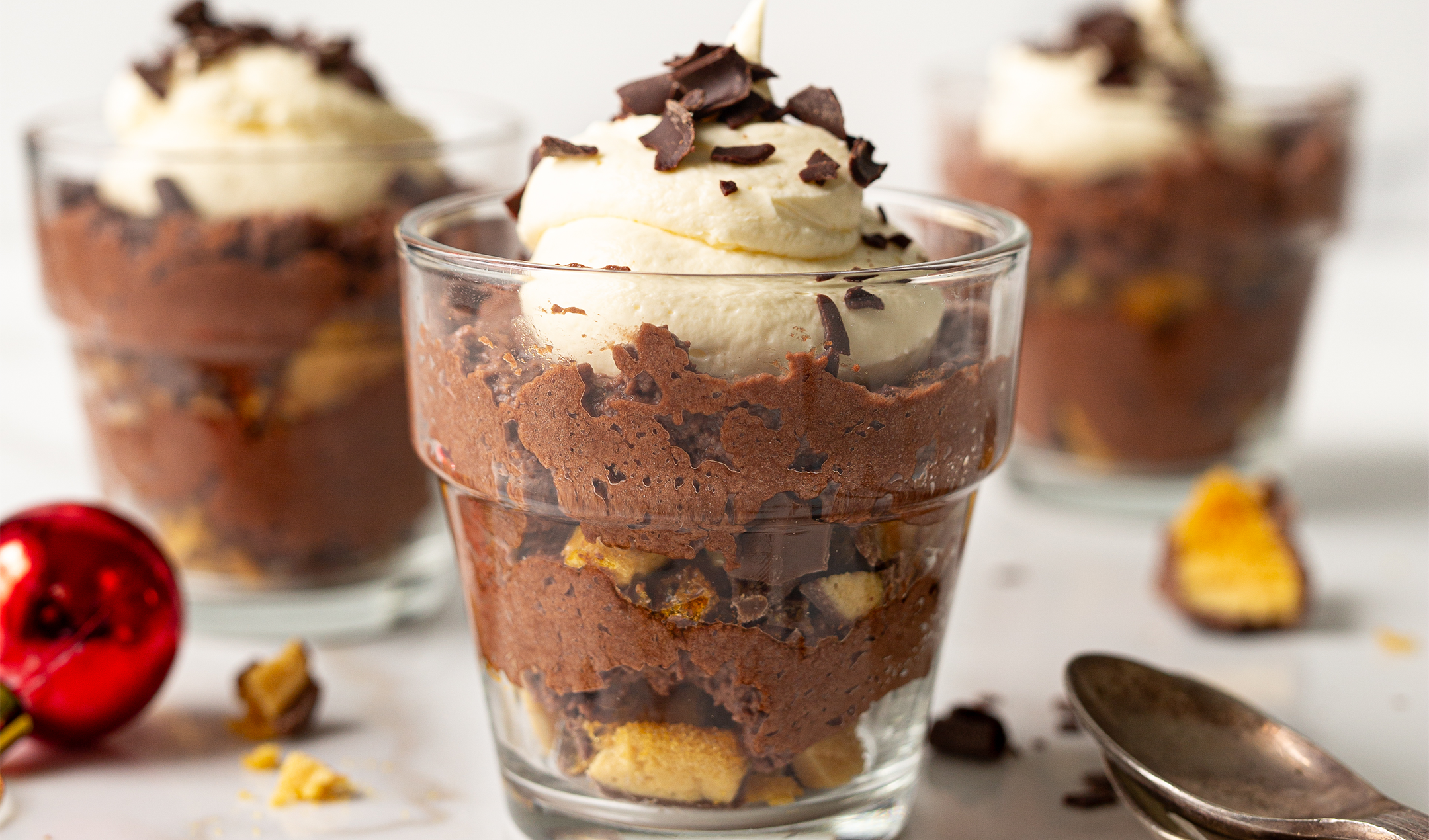 Gluten-free chocolate and honeycomb mousse by EUROSPAR