Tick the ingredients you need to add your shopping list.
For the peanut sauce:
To serve:
If you are using wooden skewers, soak them in a bowl of cold water for 30 minutes before using.
In the bowl of a food processor, pulse the coriander, chilli, garlic, soy sauce, fish sauce, ginger, peanut butter, lime zest and lime juice. Add the water and whizz into a smooth paste. Spoon about half of the paste into a bowl and set aside for serving.
Thread the pieces of pork onto 12 skewers. Place the remaining paste from the food processor into a shallow bowl and coat the pork with it, using your hands to rub the paste into the meat. Allow the pork to marinate for 30-60 minutes.
Turn the grill on to a high heat.
Place the skewers on a baking tray and cook under the grill for 8-10 minutes per side until golden and completely cooked.
Serve with cucumber salad, the reserved peanut butter sauce and some extra lime wedges for squeezing over.
Note: coconut milk can be used as an alternative to water, if you wish.
Nutrition Facts
Per serving: 311kcals, 18.2g fat (5.9g saturated), 5.6g carbs, 1.4g sugars, 31.1g protein, 1.4g fibre, 0.322g sodium
---
MAKE IT YOURS
This recipe also works just as well with chicken fillets or lean beef.
Popular in Dairy-free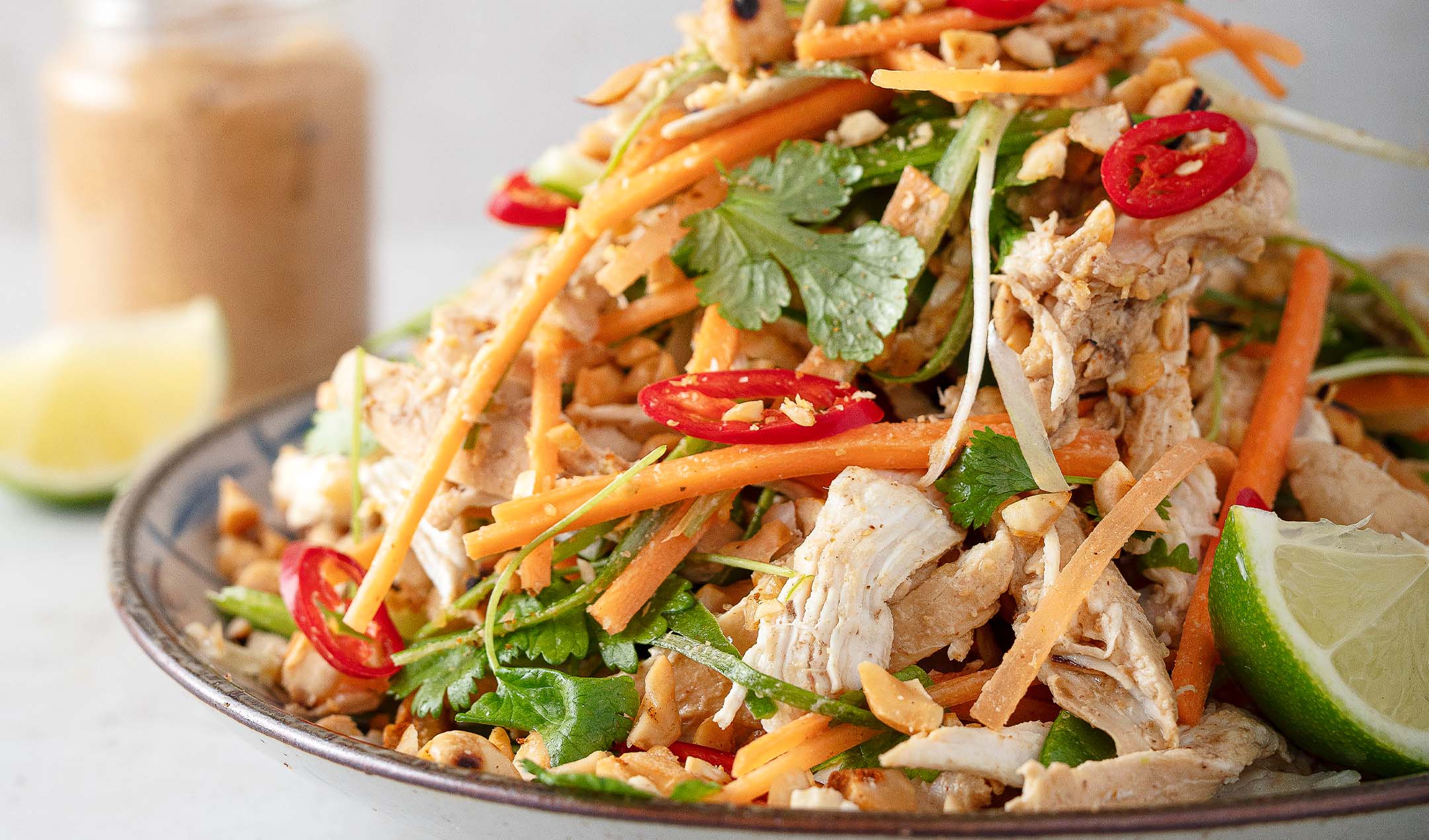 Peanut chicken salad