Tick the ingredients you need to add your shopping list.
---
Brush two 22 x 30cm baking tins with olive oil to lightly grease.
Bring the stock to the boil in a large heavy-based saucepan over medium-high heat.
Gradually add the polenta bit by bit, whisking constantly until all the polenta is incorporated into the stock. Reduce the heat to medium and cook, stirring constantly, for 2-3 minutes or until the mixture thickens and the polenta is soft. Remove from heat and stir in the Parmesan.
Pour the polenta evenly over the bases of the prepared tins and use the back of a spoon to smooth the surface. Cover with non-stick baking paper and set aside to cool. Place in the fridge for at least four hours, overnight if possible.
Carefully turn the polenta out onto a clean work surface. Use a sharp knife to cut off the curved edges. Cut lengthways into 2cm strips. Cut each strip into 8cm-long pieces.
Preheat the oven to 200˚C/180˚C fan/gas mark 6. Place the polenta "chips' on two baking trays. Drizzle with oil and gently toss to coat. Bake for 45-50 minutes, turning once halfway, until crisp and golden brown.
Transfer polenta chips to a serving platter. Sprinkle with rosemary and season with sea salt and black pepper. Serve immediately.
Note:
Chicken stock can be used as an alternative to vegetable stock, if you wish.
Cornmeal can be used as an alternative to instant polenta, if you wish.
Nutrition Facts
Per serving: 303kcals, 6.9g fat (2.1g saturated), 51.7g carbs, 1.4g sugars, 8.7g protein, 1.8g fibre, 0.922g sodium
Popular in Low sugar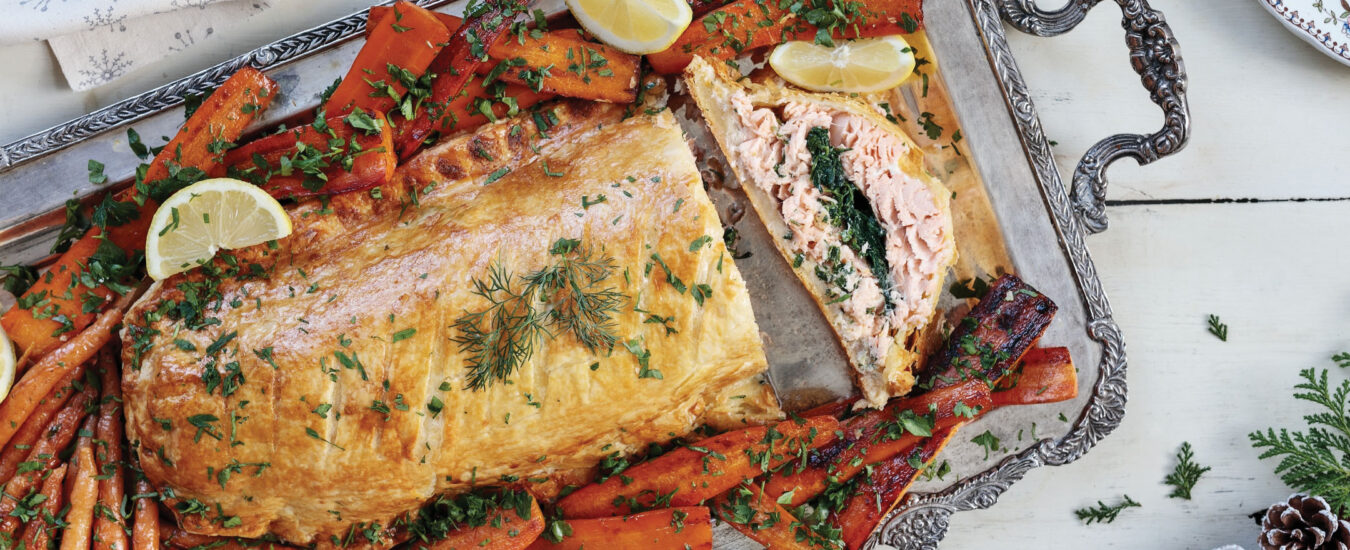 Salmon en croute