Tick the ingredients you need to add your shopping list.
Preheat the oven 180˚C/160˚C fan/gas mark 4. Grease a 20cm cake tin with butter.

Sprinkle two tablespoons of the sugar into the base of the buttered cake tin. Arrange the slices of pineapple over the base of the tin in a single layer. Place one cherry in the centre of each pineapple slice and in amongst the slices. Set aside.
In a large bowl, beat together the butter and sugar until light and fluffy. Add the eggs one at a time, beating after each addition.
Fold in the flour, baking powder, bicarbonate of soda and pineapple juice, stirring until just combined.
Pour the mixture into the pineapple lined tin. Bake for 30 minutes.
Loosen the sides of the cake with a spatula, place a plate on the sponge and quickly and smoothly flip over. Carefully pull away the tin. Serve warm.
Nutrition Facts
Per Serving: 358kcals, 18.2g fat (10.9g saturated), 46.3g carbs (29.7g sugars), 4.8g protein, 1.1g fibre, 0.205g sodium
---
TOP TIP: Keep your leftover sponge to make cake pops or a trifle. You can also freeze the sponge for a later date.
Popular in Cakes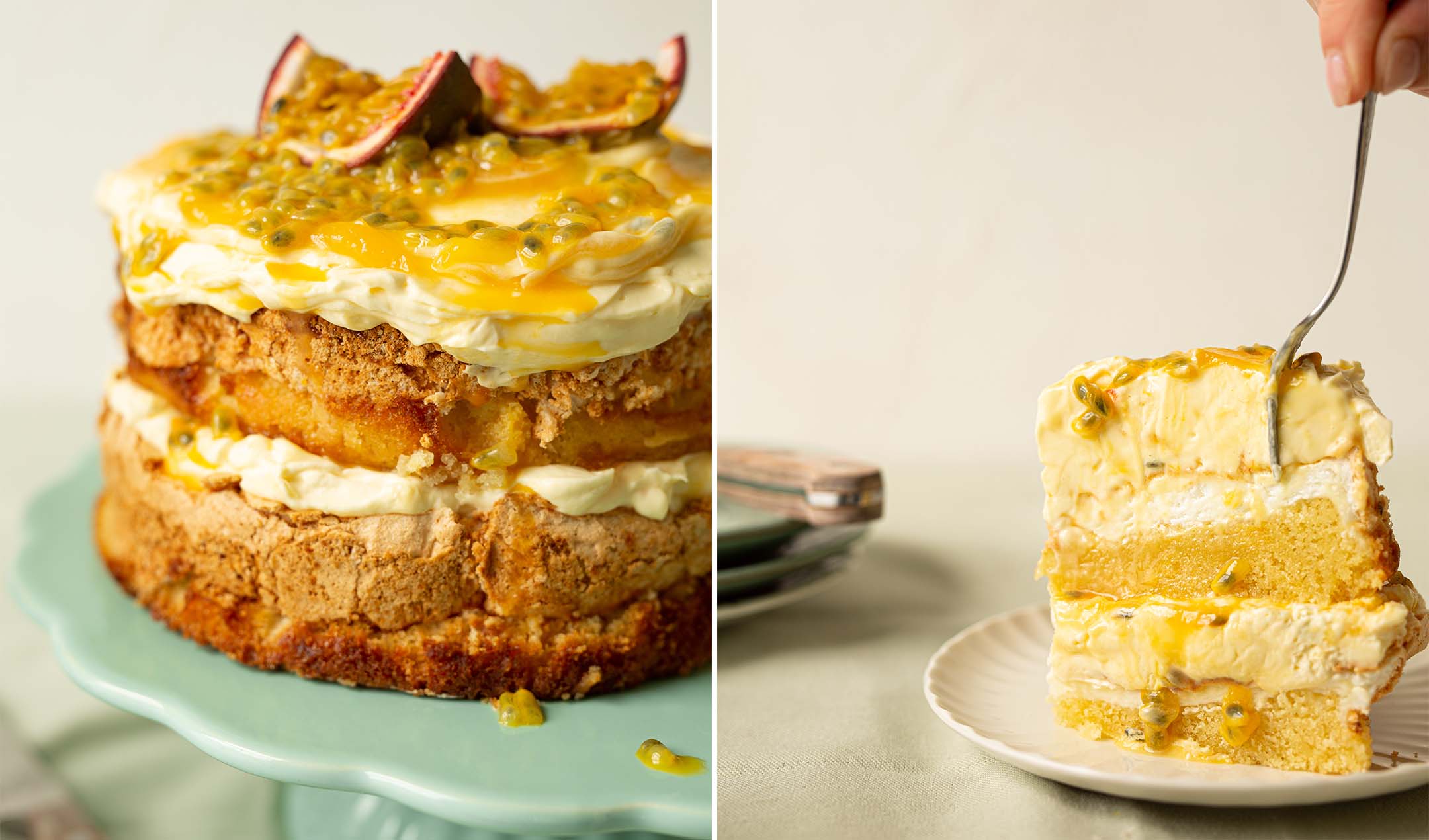 Passionfruit meringue gateaux